Major League Baseball
Major League Baseball
Garcia to start Sunday; Molina out 2-3 games
Published
Aug. 16, 2012 12:05 a.m. ET

Left-hander Jaime Garcia will return to the St. Louis Cardinals' rotation Sunday, and the team will shift impressive rookie fill-in Joe Kelly to the bullpen.
''He's proved he can go deep in the game for us,'' manager Mike Matheny said Wednesday, a day after Garcia's fourth rehab start. ''And he really feels good today, which is a great indicator.''
Kelly was so impressive, the Cardinals had also considered bumping 13-game winner Lance Lynn to make room for Garcia. Lynn is an All-Star in his first year but has struggled recently, allowing eight runs in 11 innings his last two starts.
Lynn has been particularly vulnerable early, giving up 21 earned runs in the first inning of his 23 starts. He's thrown 138 innings, third-highest on the staff, but has no physical issues and is on track to start Saturday against the Pirates.
''More than anything else, you have to look at the body of work,'' Matheny said. ''Mentally, he's excited to get past a little bit of a stumbling block to be the kind of starting pitcher he wants to be.''
Catcher Yadier Molina was out of the lineup Wednesday night with mid-back tightness, and thought he might be out two or three days, but figures to be ready for Garcia's first start since June 5.
Molina said he's had pain in his left side the last two weeks and might have overcompensated with pain transferring to his back. He began experiencing tightness while warming up Kelly on Tuesday night and struggled through the game with his running visibly hampered.
''In the bullpen I was feeling that I couldn't move, but I didn't want to say anything, I just went out and there and played,'' Molina said. ''In the eighth inning it was worse and worse. Hopefully, I'll come back in two or three days.''
The Cardinals began Wednesday night's game against Arizona without a clear-cut backup catcher. Infielder Daniel Descalso, who started at second base, was the most likely emergency backup.
Garcia was shut down for a month with a shoulder strain and was brought back slowly. On Tuesday night, he had eight strikeouts and walked three in five innings for Triple-A Memphis.
''The report I was given, he was in the zone for the most part and seemed to have good life and the deception he always has,'' Matheny said. ''Overall, I think everybody was pleased.''
Garcia said the most difficult aspect was regaining the feel of his pitches.
''It's a little tough to say the team needs me because the starting pitchers have been doing an unbelievable job,'' Garcia said. ''I'm definitely really excited. I've been working really hard these two months to get back out there. All I can say is I'm feeling good.''
Garcia won 13 games his first two seasons in 2010 and 2011 but is just 3-4 with a 4.48 ERA in 11 starts this season. Kelly pitched into the seventh inning Tuesday night in a victory over Arizona and is 3-5 with a 3.41 ERA in 12 starts.
Matheny thought Kelly, who threw 97 pitches in 6 1-3 innings Tuesday, would be available for bullpen duty in three or four days. The Cardinals anticipated Kelly would throw a light bullpen session to keep him ready in case they needed an extra starter.
After Tuesday's start, Kelly said he didn't care what role he had.
''Joe has done everything we've asked of him,'' Matheny said. ''He's kept us in every game and really showed some poise. That poise is probably as impressive as his stuff.
''I do believe he could really pitch some big innings for us.''
---
---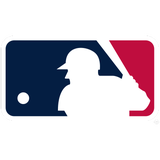 Get more from Major League Baseball
Follow your favorites to get information about games, news and more
---