Major League Baseball
Major League Baseball
Former phenom Prior tries comeback
Published
Jun. 14, 2012 1:00 a.m. ET

There was a time — one that feels like forever ago now — when Mark Prior was thought to be the next big thing in baseball. At 22 years old and donning No. 22 for the Chicago Cubs, the former No. 2 overall pick was well on his way to becoming a bona-fide star.
In 2003, Prior's second season in the majors — he made just nine minor league starts before making his MLB debut at 21 in May 2002 — he went 18-6 with a 2.43 ERA over 211.1 innings. He finished third in NL Cy Young voting and led his team to within one Steve Bartman bobble and Moises Alou tantrum of its first World Series appearance since 1945.
Prior went 17-11 with a 3.82 ERA over the following two seasons, striking out more than 10 batters per nine innings along the way, before a shoulder injury early in the 2006 season — one at the time thought to be a simple case of tendinitis — put his meteoric rise to the top on hold.
Six years later, Prior is still waiting to make his triumphant return.
Prior hasn't pitched in a major league game since Aug. 10, 2006, and the one-time phenom, a kid thought to be the next can't-miss pitcher in the game, has had to resurrect his career over, and over, and over again, with a new setback derailing his dream of redemption every time he feels he's finally getting things right.
Now wearing an unfamiliar No. 16, Prior's journey for deliverance has led him to McCoy Stadium, where he sits at a locker near the dugout door, in a folding chair between Brandon Duckworth and Clayton Mortensen.
The name on the front of Prior's sweat-stained shirt says "Red Sox," but don't be fooled. We're not in Boston. Not yet, anyway. And maybe not ever.
At 31, Prior is the third-oldest player on the Triple-A Pawtucket Red Sox roster, behind the 36-year-old Duckworth and 35-year-old catcher Mike Rivera, and if he's ever going to see the Big Show again, he's going to first have to show he can get it done here.
On this blustery Tuesday night, the PawSox play host to the Gwinnett Braves in the final home game before an eight-game road swing that takes the PawSox through Buffalo, then Syracuse. Nine years ago, Prior threw a complete game two-hitter in the NLDS against the Atlanta Braves.
Prior is hardly living the dream by most ballplayers' standards — especially not for a guy who once dazzled the packed bleachers at legendary Wrigley Field with his lively fastball. But as he buses through western New York to play in front of sparse crowds at tiny parks, he understands that this is all part of the process if he wants to taste the success he once had. And he wouldn't have it any other way.
"Anyone who loves playing the game is going to hold on, because you can't replace this," Prior said, looking around the clubhouse, seeming to take it all in. "Anyone who plays sports, you can't replace the adrenaline rush and the competitive environment that you get out there no matter what level you're at.
"For me there's no one-foot-out, one-foot-in type of thing. It's all or nothing, and I'm going to go all or nothing until I physically can't do it, or somebody tells me they don't need my services anymore."
For others, though, it's something of a surprise that Prior's moment of enlightenment — that realization that he just doesn't have it any more — hasn't come yet. In the years since last major league appearance, Prior's name has become a running punchline, one synonymous with disappointment, as his growing list of injuries came to define him.
In April 2007, Prior underwent his first shoulder surgery, costing him the entire season, and in 2008, after signing a one-year deal with the San Diego Padres, a second surgery put him out of commission for yet another year. Prior signed another one-year deal with the hometown Padres in 2009, but never pitched and was later released.
"I never really was able to get back from the first surgery," Prior says now. "It was a process from my shoulder that took, unfortunately, three years to kind of iron itself out. But that was the way I kind of had to work my way back into the game, and I had no problem doing that."
Working his way back after three years on the mend meant starting from scratch, and Prior eventually ended up pitching in the Independent Leagues. After a nine-appearance stint with the Orange County Flyers of the Golden Baseball League in 2010, Prior signed a minor league contract with the Texas Rangers, but only made one appearance with their Triple-A club in Oklahoma City.
Finally healthy — or at least seemingly so — Prior signed a minor league deal with the New York Yankees last season, but after one appearance following a promotion to Triple-A Scranton/Wilkes-Barre, he suffered a groin injury, which ended a fifth straight season before it could ever really get started.
At that point, Prior gave some serious consideration to the thought that the latest setback in a decade defined by hard luck could also mark the end of his career. But in the end, he and his wife Heather decided that he should keep chasing his dream it until he knew he had nothing left — or until the drive to play was completely gone.
"I didn't want to look back in five or six years and regret not giving it a shot," Prior said. "I knew what I wanted to do, so I just kept grinding away. If you keep putting in effort every single day, you know you can look in the mirror and know you've done everything you can, and hopefully you look back and ended up in the place you want to be. For me, I want to get back to the big leagues and play."
The latest opportunity to do that came earlier this year, when Red Sox director of player personnel Dave Finley, a friend of Prior's, watched Prior throw a bullpen session at his Southern California home. Finley subsequently invited Prior to Fort Myers, Fla., for what amounted to a three-week extended spring training tryout, and after spending a few weeks there, Prior was promoted to Pawtucket on June 1.
"We got reports from (Rookie League pitching coach) Goose (Gregson) and the guys down below that they thought there was a little bit more there when the lights went on, and it kind of seems to be that way," PawSox manager Arnie Beyeler said. "I mean, the stuff's there. He's getting the ball up 92-93 miles per hour … he can command the zone. There are a lot of guys pitching (in the majors) with less stuff than that."
Prior didn't have his best outing Tuesday against Gwinnett. In one inning of work, the starter-turned-reliever Prior threw 33 pitches, walking two and hitting another batter. But he also recorded all three of his outs via strikeout and didn't allow a run, keeping his season ERA at a pristine 0.00.
Through 5 2/3 innings in four appearances, Prior has struck out 13 batters, the seasoned veteran looking eerily reminiscent of the inexperienced youngster who finished second in the NL in strikeouts in 2003, trailing only teammate Kerry Wood.
"You can't teach the stuff, and for a guy that has been injured and is trying to stay healthy, he's got good plane on his fastball, knows how to locate, and his slider's getting sharper every time out," Beyeler said. "I've just been really impressed with what he's brought to the table."
Now the question is whether that "stuff" is good enough to get him on the hill at Fenway Park.
"It might be that it is what it is," Prior said when asked whether he has room to improve. "I don't know — if I can keep getting shape and in strength — what else there is. I know I can pitch with what I've got right now and then, like anybody, it's always just fine-tuning."
In order to prove himself worthy of a call to the majors, Prior will first have to show that he's more useful than some of the other younger relievers in the PawSox pen, including the 27-year-old Mortensen (4-2, 26.1 IP, 2.39 ERA, 1.03 WHIP) and 26-year-old Junichi Tazawa (3-2, 29 IP, 3.10 ERA, 1.34 WHIP). Boston already passed on Prior once in favor of 27-year-old righty Mark Melancon, who was just recalled to the big club Sunday.
Prior is under no false impression that a return to stardom is certain, and he knows that his story isn't one that's guaranteed to have a happy ending. A role as a middling Triple-A reliever may be the new plateau for the one-time All-Star, and another injury or a few bad outings could easily spell the end of his journey.
"It would be awesome, and that's where I want to be," Prior said of a potential call-up. "But I also understand that things happen fast and they can go south.
"I don't really focus on what's going to happen down the line or what it might mean or what it won't mean. … These are all things you worry about after the season or when your career is done, kind of putting things in perspective.
"For me it's 'Go out and pitch today and get guys out.' It's a lot easier that way. Just worry about doing your job, and let the chips fall."
Prior's track record doesn't give much reason for optimism, but then again, no one expected him to get this far, either. Ten years removed from being one of the hottest commodities in the game, Prior is just happy to still have a chance, and when the time comes to finally hang up the spikes, he'll know.
That day may not be far off, but the only thing he's sure about right now is that he's not there yet.
"Baseball tells you," Prior said. "Hitters will tell you, and if you're a hitter, pitchers will tell you. That's probably the easiest part — getting hit all over the place, and (seeing that) things that should work aren't working, Baseball's got a good way of flushing people out when it doesn't need them any more."
Follow Sam Gardner on Twitter: @sam_gardner
---
---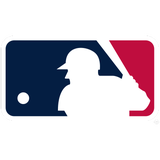 Get more from Major League Baseball
Follow your favorites to get information about games, news and more
---