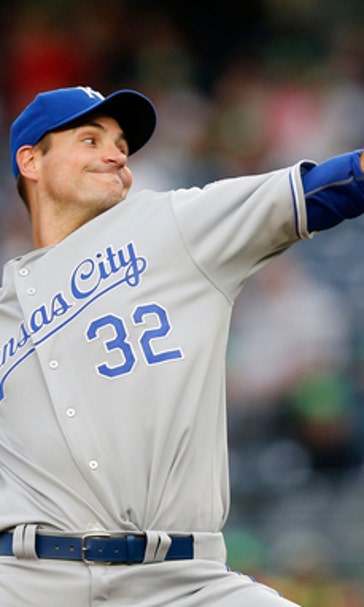 Duffy, Gee in Royals' rotation while Young, Medlen on DL
May 12, 2016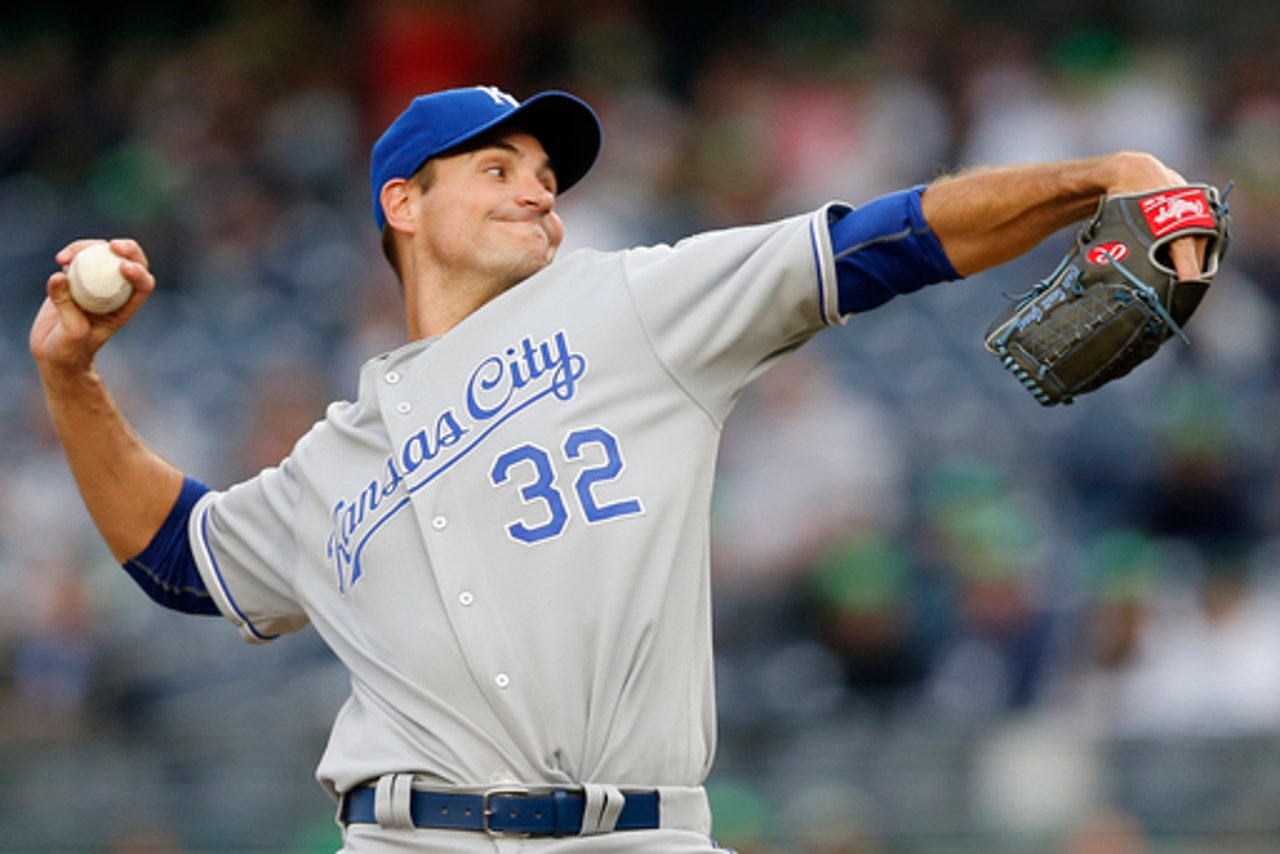 NEW YORK (AP) The Kansas City Royals needed to revamp their rotation Thursday after putting struggling starters Chris Young and Kris Medlen on the 15-day disabled list.
An MRI on Wednesday determined Young had a strained right forearm, and Meden has right rotator cuff inflammation. Young's stint is retroactive to Tuesday and Medlen's to Wednesday.
Manager Ned Yost said neither injury was severe and that both players should be OK to return when their time on the DL is over.
Dillon Gee and Danny Duffy will fill in as starters while Young and Medlen are out. Gee is set to pitch Saturday at home against Atlanta and Duffy will go Sunday.
The left-handed Duffy, who mostly was a starter before becoming a reliever this year, will begin on a 50-pitch limit.
Young is 1-5 with a 6.68 ERA in seven starts and Medlen is 1-3 with a 7.77 ERA in six.
Kansas City selected the contract of right-hander Peter Moylan from Omaha before Thursday's series finale at the New York Yankees and recalled left-hander Scott Alexander from the Triple-A team.
Moylan is 1-1 with a five saves and an 0.71 ERA in 12 relief appearances with the Storm Chasers, and Alexander is 1-0 with a 2.57 ERA in 14 innings.
---
---