Major League Baseball
Major League Baseball
Dodgers 5, Brewers 1
Published
Aug. 18, 2011 11:32 p.m. ET

Every time Clayton Kershaw started to stray from the game plan, Dodgers catcher Rod Barajas called for the lefty's best pitch.
''Whenever he felt like he was throwing too many breaking balls, we went right back to his fastball - his bread and butter. He's only 23 years old. He's a young kid, but he definitely doesn't pitch like that or act that way,'' Barajas said. ''He dominates and gives us a great chance to win.''
Kershaw throttled the streaking Brewers with eight scoreless innings and Barajas homered Thursday, leading Los Angeles to a 5-1 win over Milwaukee.
The NL Central-leading Brewers came in winners of 19 of 21 and were looking to complete a 7-0 homestand.
But Kershaw (15-5) was tremendous, retiring 13 of his final 14 batters and never facing serious trouble after the third inning.
''They weren't really letting me get to two strikes,'' Kershaw said. ''They were putting the ball in play early in the count. The first three innings I got my pitch count up there a little bit, but really the next four or five innings it was ground outs, pop outs, fly outs.''
Barajas hit a solo homer in the second. Los Angeles built a 5-0 lead by scoring twice in the seventh and two more in the eight, the first runs allowed by Milwaukee's bullpen in the last 10 games.
Milwaukee is 6 1/2 games ahead of idle St. Louis. The Brewers had won six in a row.
''We won the series. We won three out of four. We swept the Pirates. I'm really happy with the homestand,'' catcher Jonathan Lucroy said. ''We're not going to win out the rest of the year. We're still going to lose games. Even though we got beat today, we got beat by a pretty good pitcher.''
Kershaw scattered five hits and struck out six. He's fanned an NL-best 199 this year, and is on the cusp of joining Sandy Koufax and Don Drysdale as Dodgers pitchers to most quickly reach 200 in a season.
Marco Estrada (3-8) pitched well in his second spot start for injured left-hander Chris Narveson.
Estrada's only mistake in five innings came against Barajas, who homered for the 11th time this year and snapped an 0-for-13 skid.
Los Angeles had managed two runs in the first three games of this series, but the Dodgers gave Kershaw plenty to work with late off Milwaukee's bullpen.
Kameron Loe worked a clean sixth, but with two outs in the seventh, Barajas doubled and Jamey Carroll singled him in. Carroll reached second on the throw home, then scored when Kershaw laid down a bunt single and Loe threw wildly to first.
Los Angeles tacked on two more in the eighth on Juan Rivera's sacrifice fly and Aaron Miles' RBI single.
''We were able to scratch some runs today and add on a little bit,'' Dodgers manager Don Mattingly said. ''It makes it a lot easier for us. If you watched the last three games, we're going to be in it pretty much. Our pitching is going to keep us close. It's just a matter of if we can scratch runs and today we were able to.''
Milwaukee has been streaking in the previous three weeks - losing only twice to St. Louis while moving from third place to comfortably in first with six weeks left in the season. The Brewers play their next 10 games against teams under .500 before a matchup with the Cardinals at the end of the month.
The Brewers' best opportunity against Kershaw came in the third. With runners on the corners and one out, Jerry Hairston grounded into a double play - Josh Wilson, who was on the third, broke home on the pitch and was already halfway to the plate.
Hairston could be seen asking, ''Why was he running?'' after the botched squeeze sign.
''Just a miscommunication there,'' Brewers manager Ron Roenicke said. ''Big play.''
Hairston doubled off Kershaw with one out in the sixth, but Ryan Braun and Prince Fielder each hit harmless fly balls.
Fielder's sacrifice fly off Javy Guerra in the ninth kept Milwaukee from being shut out at home for the first time this season, but the Brewers remain upbeat.
''We had a great homestand,'' Fielder said. ''It doesn't feel too bad when you lose to a guy like that, All-Star, potential Cy Young winner.''
NOTES: Milwaukee is 47-16 at home this year. ... Roenicke said Narveson (thumb) may not be ready to start a doubleheader in Pittsburgh on Aug. 22 when he's eligible to return from the 15-day DL. RHP Zack Greinke is scheduled to pitch the first game while the second starter could be Narveson, RHP Frankie De La Cruz or a Triple-A pitcher such as RHP Wily Peralta. ... Dodgers 3B Casey Blake (right shoulder) was out of the lineup after leaving Wednesday's game in the sixth. ... The Brewers begin a three-game series at the Mets on Friday with RHP Shaun Marcum (10-3, 3.50 ERA) facing RHP Mike Pelfrey (6-9, 4.53). ... The Dodgers continue their 10-game road trip at Colorado and will send RHP Hiroki Kuroda (8-14, 2.88) to face RHP Jason Hammel (7-11, 4.97).
---
---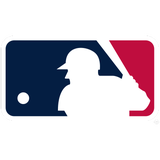 Get more from Major League Baseball
Follow your favorites to get information about games, news and more
---