Major League Baseball
Major League Baseball
Dickey won't be overlooked for long
Published
Jun. 14, 2012 1:00 a.m. ET

It's probably no surprise that R.A. Dickey's masterpiece one-hitter against the Rays was overshadowed by Matt Cain's perfect game against Houston on Wednesday night. Throughout his career, Dickey — a 37-year-old retread who relies on an outdated pitch — has been largely dismissed as a gimmick.
But that profile is changing in a hurry, as Dickey is plowing through National League lineups with stunning efficiency. The Mets' right-hander isn't just winning games, he's taunting hitters with a knuckleball that's decidedly New Age in its speed and trajectory.
Remember the Phil Niekro-like floaters of yesteryear? Dickey throws that, at 62 mph, but he also supercharges his knuckler to the tune of 81 mph. That, coupled with a surprisingly respectable 85-mph four-seam fastball, puts hitters on the defensive from the minute they step in the box: They have no idea what's coming, or at what velocity.
The result has turned Dickey into a 10-game winner — and David Wright speaks the truth when he says, "R.A. is at another level now." Over his last 45.2 innings, Dickey has allowed 25 hits, four earned runs, four walks while striking out an astounding 58.
Thing is, Dickey is getting better as the season progresses, and was next to perfect against Tampa Bay on Wednesday. Had it not been for Wright's inability to quickly handle B.J. Upton's slow roller up the line in the first inning, Dickey would've thrown the Mets' second no-hitter of the month.
The Mets have appealed the official scorer's decision that awarded Upton a base hit. Manager Terry Collins, however, admits there's virtually "no chance" that Joe Torre, who has the power to overturn the ruling, will do so. And Dickey himself said, "part of me would love a no-hitter but part of me thinks it would be cheap.''
But none of this diminishes the fact that Dickey is experiencing a career-surge that borders on fantasy. Although most Mets' fans have become aware of his long journey, outsiders still might not know that Dickey's days as a professional nearly came to an end in the Rangers' organization in 2005, when then-manager Buck Showalter and pitching coach Charlie Hough summoned him to their office and told him: Learn the knuckleball, or else.
It was a longshot of Biblical proportions. The knuckler, after all, has historically been a weapon of last resort for older pitchers nearing the end of their careers. It's a hard pitch to learn; mastering it requires feel and faith and, unlike conventional weapons, has nothing to do with arm strength.
That's why scouts don't even bother studying the rare knuckler, as there's far more upside with power arms and 90-plus velocity. Dickey is the only knuckleballer in the majors, with only a handful working on the pitch in the minors.
That, alone, puts Dickey in a class by himself. But there are a million unique questions about his rise, some of which could pose delightful problems for the Mets in the second half of the season. Assume, for instance, Collins keeps his team in the pennant race: Would he consider going to a four-man rotation to maximize Dickey's winning streak?
It's not like the knuckleball taxes his arm. And, remember, after playing for the US Olympic team in 1996 (they won the bronze) Dickey was discovered to have been born without an ulnar collateral ligament in his elbow, the one that's typically replaced during Tommy John surgery.
That means there's little risk for injury should the Mets decide to recalibrate the rotation — even if there are talent evaluators who believe it'd be in the Mets' best interests to go in exactly the opposite direction. Johan Santana, already having been stretched to a career-high pitch count in his no-hitter against the Cardinals on June 1, would be better off working in a six-man rotation.
That's unlikely to happen, though, just as the Mets probably won't compress the alignment for Dickey, either. Still, it's a tempting option, given that the division-leading Nationals have made an air-tight decision to shut down Stephen Strasburg at the 160-inning threshold. That would create an enormous opportunity for a team like the Mets, who have the East's best 1-2 punch in Dickey and Santana.
As it is, Dickey is striking out hitters at a higher rate than any other knuckleballer in history, and that includes the legendary Niekro. His work over the last 12 starts is Cooperstown-brilliant, although we're a long way from saying Dickey looks like a Hall of Famer. He would have to continue pitching at this level for another five to six years to even start the conversation. And that assumes Dickey's career lasts as long as Niekro's, who retired at age 48.
Still, Dickey has cracked the code on what makes the knuckleball unhittable — that floating, zigzag signature — while still managing to minimize bases on balls. Dickey can control the pitch to exploit both the upper and lower regions of the strike zone, which forces hitters to constantly change their eye level during the course of an at-bat.
If you accept the idea that successful hitting is all about comfort and timing, then it's easy to understand why Dickey is untouchable right now: everything he throws moves late and unpredictably. And he's not cheating, either, by relying on the fastball when behind in the count or in a tight spot.
According to Fangraphs.com, Dickey has upped his usage of the knuckler to 84.6 percent — his highest since becoming a Met — while the frequency of his fastball has dipped to 14.7 percent, the second lowest of his career.
Dickey is smart enough to realize this alternate universe could disappear in a heartbeat; knuckleballs are that difficult to tame. But he's certainly enjoying this run of prosperity which, if nothing else, will land him on the All-Star team. In fact, Dickey should be the National League's starting pitcher, even if no one on the squad would be properly trained to catch him.
Then again, that's not Dickey's problem. He's too busy rewriting the laws of physics and letting the Mets dream of September and beyond.
---
---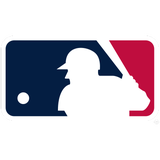 Get more from Major League Baseball
Follow your favorites to get information about games, news and more
---