Major League Baseball
Major League Baseball
Cubs 5, Marlins 1
Published
May. 20, 2011 4:26 a.m. ET

The Chicago Cubs wobbled into Miami with a three-game losing streak and departed two nights later with their first series sweep of the season.
''This game is weird,'' outfielder Marlon Byrd said.
Byrd homered for the second straight night Thursday, and Casey Coleman had a career-high seven strikeouts in 5 2-3 shutout innings to beat the Florida Marlins 5-1.
After blowing leads to lose both games in a series at Cincinnati, the Cubs bounced back by defeating Florida twice.
''To play the way we did in Cincinnati - we should have won,'' Byrd said. ''Here we get two wins against a team that is very good.''
The Marlins remained 1 1/2 games behind NL East leader Philadelphia, but they are sputtering on offense. Against Coleman and four relievers, they stranded 12 runners and went 1 for 9 with runners in scoring position.
''That's pretty much the story,'' Florida manager Edwin Rodriguez said. ''It's not a matter of lacking effort or intensity, it's just not going our way right now.''
Coleman (2-3) walked five but retired five batters with runners in scoring position and lowered his ERA from 7.22 to 6.03. Several of his outs came on hard-hit balls.
''In some ways I consider myself lucky,'' Coleman said. ''But you have to make pitches, and I feel like I did that for the most part.''
He left after throwing 109 pitches, and the bullpen completed an eight-hitter, with Carlos Marmol pitching a scoreless ninth. Marmol has thrown 22 2-3 consecutive shutout innings on the road since Aug. 25.
Byrd hit a two-run homer, his third of the season, and believes he has finally found his long-ball stroke.
''You start searching for it and start thinking too much,'' he said. ''All of a sudden you clear your mind and it comes.''
Starlin Castro hit a two-out, two-run double in the ninth. Reed Johnson doubled home Chicago's first run of the game. A lineup that struggled to generate power for much of the season totaled 12 runs in two games in Miami, and the Cubs have homered in the past four games.
''We've been hitting singles and more singles,'' Coleman said. ''Now we're starting to drive the ball more. Everyone has confidence in these guys. This summer at Wrigley is going to be a lot of fun.''
First the Cubs head to Fenway Park, where they will play this weekend for the first time since the 1918 World Series.
''I'm a history buff,'' Byrd said. ''But our focus is going in and winning.''
The Cubs were only 2 for 11 with runners in scoring position before Castro doubled in the ninth off Burke Badenhop to score Koyie Hill and Kosuke Fukudome, who reached on singles.
Florida's Mike Stanton struck out three times against Coleman, then hit his ninth homer in the eighth off Kerry Wood. Hanley Ramirez, trying to shake a season-long slump, had two hits and hiked his average to .217.
But leadoff hitter Chris Coghlan went 0 for 5 with three strikeouts, and he's in a 3-for-33 slump that has dropped his average to .238.
Chris Volstad (2-3) allowed three runs in five innings. Florida trailed 3-0 when he was pulled for a pinch-hitter after throwing only 71 pitches.
''I felt great, as good as I've felt,'' Volstad said. ''Other than the pitch to Byrd that he hit out, I had nine ground balls. I was in the zone, not falling behind too many guys. Definitely a step in the right direction.''
NOTES: The Marlins lead the NL with a record of 127-107 (.543) in interleague play going into their weekend series against Tampa Bay. ... Heading into the Cubs' weekend series at Fenway Park, Byrd has a career average of .378 (17 for 45) in 12 games there. ... Ramirez committed his eighth error in the first inning. ... Fukudome is 1 for 14 lifetime against Volstad.
---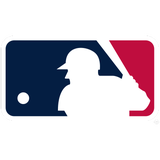 Get more from Major League Baseball
Follow your favorites to get information about games, news and more
---