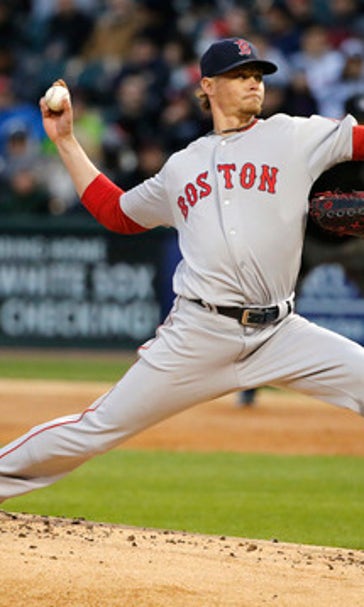 Correction: Red Sox-White Sox story
May 5, 2016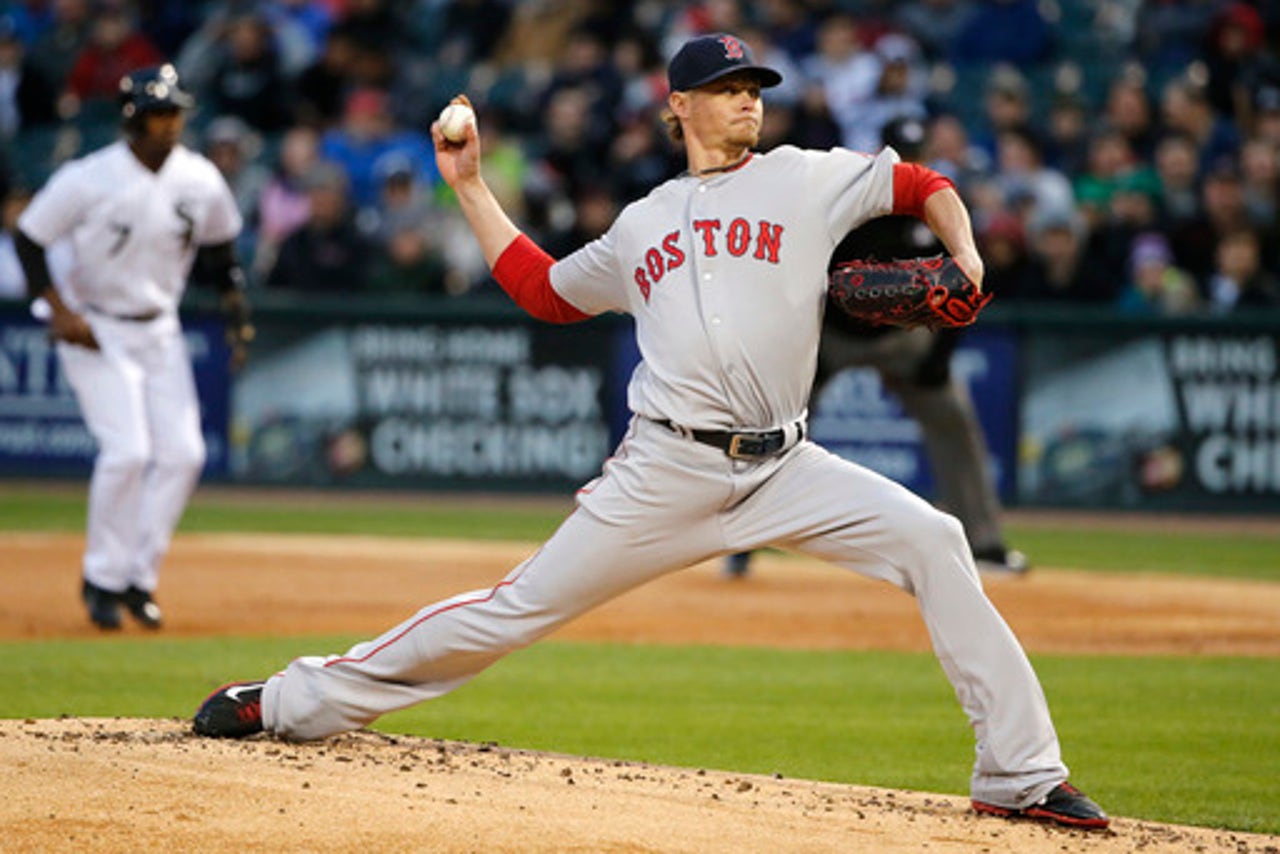 CHICAGO (AP) In a story May 4 about the game between the Boston Red Sox and Chicago White Sox, The Associated Press reported erroneously that David Ortiz moved within one home run of Carl Yastrzemski's club mark. Ortiz actually moved within one home run of tying Yastrzemski for second place. Ted Williams is the team's home run leader.
A corrected version of the story is below:
Big Papi hits 509th HR to power Red Sox past White Sox 5-2
David Ortiz hit his 509th career home run to put the Boston Red Sox ahead to stay in a 5-2 victory over the Chicago White Sox
By MIKE CRANSTON
Associated Press
CHICAGO (AP) - Boston Red Sox manager John Farrell shook his head and grinned when asked about the latest clutch hit and milestone home run by David Ortiz.
''You kind of marvel at how consistent and powerful he is,'' Farrell said.
Ortiz hit his 509th home run to put the Red Sox ahead to stay in a 5-2 victory over the Chicago White Sox on Wednesday night.
Ortiz's two-run shot to right field off Carlos Rodon in the fifth inning tied him with Gary Sheffield for 25th all-time. It was the sixth homer of his farewell season and his 451st with Boston, one from tying Carl Yastrzemski for second in team history. Ted Williams is the leader with 521.
''Every time they mention your name next to someone who's legendary, it's humbling,'' Ortiz said.
Ortiz also grounded an RBI single to left against the shift in the seventh off Zach Duke, and embattled Clay Buchholz (1-3) was sharp over seven innings in Boston's fourth win in five games.
''David is in such a good spot right now offensively,'' Farrell said.
Jose Abreu's two-run homer in the first was the only blemish for Buchholz, who allowed three hits and struck out six after being challenged by Farrell to be more assertive on the mound.
''I've been searching for that for a couple starts,'' Buchholz said.
Rodon (1-4) gave up three runs and six hits over six innings as the White Sox failed to win their 20th game and match the crosstown Cubs for most wins in the majors.
''Don't throw a fastball down the middle to Big Papi. That's what I learned today,'' Rodon said.
Craig Kimbrel pitched a scoreless ninth for his ninth save, after the 40-year-old Ortiz helped Boston break out of its funk against left-handers.
The Red Sox managed four hits off Jose Quintana on Tuesday night, falling to 0-3 against lefty starters. But Xander Bogaerts had three hits Wednesday, including an RBI single off Rodon in the second.
That was enough in Buchholz's best outing of the season.
''He used his curveball tonight, particularly very effective, and kept them off stride,'' Farrell said. ''On a night when we could use a quality start, he gave it to us.''
Buchholz entered with a 6.51 ERA and Boston had lost all five of his starts, prompting Farrell to say the right-hander needed to ''attack the strike zone.''
''I think everybody would be lying if they didn't see their numbers,'' Buchholz said. ''You see them every day, 0-3 with a 6-something (ERA) is obviously not where you want to be.''
Abreu crushed Buchholz's 92 mph fastball an estimated 402 feet to left in the first inning for his fourth homer despite the wind blowing in on a 45-degree night. Abreu has 10 RBIs during his eight-game hitting streak.
But Buchholz walked only two and Boston ended Chicago's three-game winning streak.
Ortiz carried the load after first baseman Hanley Ramirez was a late scratch with an illness.
''I served up a cookie to him and he hit it pretty deep,'' Rodon said. ''You tip your cap 509 times now.''
TRAINER'S ROOM
Red Sox: Farrell said the team will shed one of 13 pitchers and add a position player once restrictions on RHP Carson Smith are lifted in his return from a forearm injury. ... LHP Eduardo Rodriguez (right knee) will aim for 100 pitches in what could be his final rehab start Sunday for Triple-A Pawtucket. ... RHP Joe Kelly (shoulder) is scheduled to throw 55 pitches Friday for Pawtucket.
White Sox: DH Avisail Garcia (right hamstring) missed his fourth straight game after experiencing discomfort while running a day earlier.
DANKS UNDERSTANDS
A day after his 10-year run in Chicago ended, LHP John Danks (0-4, 7.25 ERA) told White Sox beat reporters he ''can't fault anybody'' for the team's decision to designate him for assignment.
''It's a win-now league, and I wasn't helping the team win,'' Danks said.
Rodon drew Danks' old No. 50 into the dirt on the back of the mound in the first.
UP NEXT
RHP Erik Johnson arrives from Triple-A Charlotte and gets the first chance Thursday night to fill the hole in Chicago's rotation following Danks' departure. LHP Henry Owens (0-0, 4.82 ERA) makes his third start for Boston to close the three-game series.
---
---