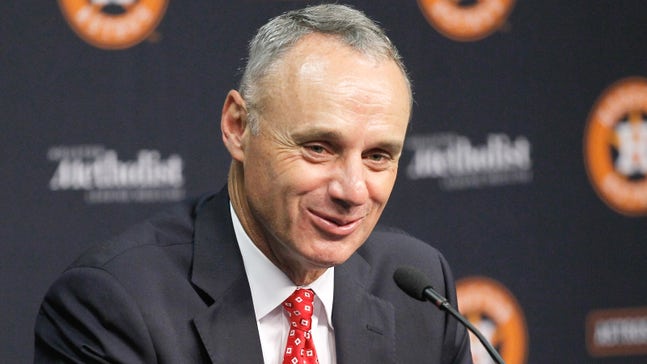 Commish says Yanks have grounds to not pay A-Rod's HR bonus
Published
May. 21, 2015 4:51 p.m. ET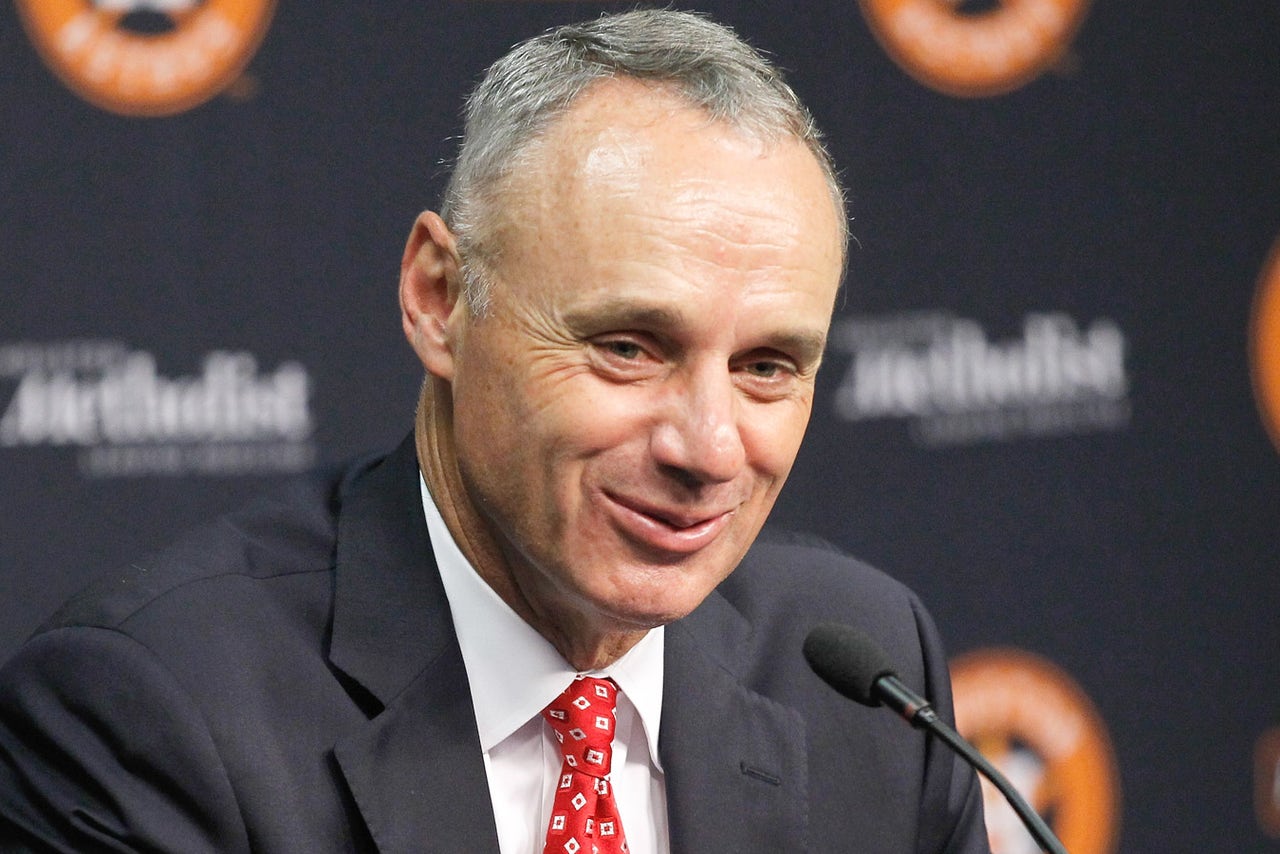 Baseball Commissioner Rob Manfred said he thinks the New York Yankees have grounds not to pay Alex Rodriguez a $6 million marketing bonus for tying Willie Mays for fourth place on the career home run list.
When Rodriguez signed a $275 million, 10-year contract with the Yankees in December 2007, the sides also agreed to a separate deal that called for $6 million each for up to five milestone accomplishments, payable within 15 days of designation by the team.
The accomplishments were contemplated to be Rodriguez hitting home runs 660, 714, 755, 762 and 763. In exchange for each designation, he would give the Yankees marketing rights, such as using his name and image in selling licensed goods.
After Rodriguez hit No. 660 on May 1, New York refused to make the payment. The Yankees said making the payment was their right and not an obligation.
"The Yankees have a well-founded legal position," Manfred said Thursday.
Rodriguez returned to the Yankees this year after serving a season-long drug suspension.
Under baseball's labor contract, a grievance must be filed within 45 days of the occurrence on which it is based, unless the sides agree to a different timetable. Unless the case is settled, it would be heard by an arbitrator.
"If there's a dispute over it, it'll get handled in the ordinary course," Manfred said.
Rodriguez is hitting .246 with 10 homers and 22 RBIs, playing primarily as a designated hitter.
"Alex has done a great job re-entering in a difficult situation," Manfred said. "Whenever a player is suspended, it's difficult to return to the field and, you know, he's played well, and good for him. I'm pleased for him."
---
---