Cole claims MLB-best 12th victory, Pirates rally vs. Indians
July 5, 2015

Down 3-0 after the third inning on the heels of two uneven starts, Gerrit Cole didn't get angry or flustered.
Instead, the Pittsburgh ace became dominant.
Cole overcame a rocky start for his MLB-best 12th win and Andrew McCutchen's two-run double capped a five-run fifth inning as the Pirates rallied past the Cleveland Indians 5-3 Sunday.
Cole (12-3) set down his last 16 batters after the Indians scored twice in the second inning and once in the third.
"I wasn't getting frustrated, because I felt that they were hitting some good pitches," Cole said. "Sometimes that happens."
Cole threw 106 pitches while allowing three runs and five hits in eight innings. He struck out five and walked one after going winless in his previous two starts while pitching a combined 11 1/3 innings.
"They weren't chasing pitches out of the strike zone, especially early," Cole said. "We just stayed with the game plan until things eventually started working out."
Mark Melancon posted his NL-leading 27th save as the Pirates won for the fifth time in six games.
McCutchen's tiebreaking double off the top of the center-field fence was the last of six Pirates' hits in the inning off Danny Salazar (7-4).
"When Danny's pitching, sometimes scoring one run is enough because he's that good," Cleveland second baseman Jason Kipnis said. "Pittsburgh's a good team, though. They have good hitters, and they did what they were supposed to do in the fifth inning."
Jung Ho Kang led off the fifth with a single, and Pedro Alvarez followed with his 12th homer.
Chris Stewart singled one out later, was sacrificed to second by Cole, took third on Josh Harrison's single and scored the tying run on a single by Neil Walker. McCutchen then put the Pirates ahead.
McCutchen said it took a while to adjust to Salazar, who had never faced the Pirates.
"He has a good changeup and a fastball in the mid-to-high 90s, so it's pretty hard to sit on any one pitch," McCutchen said. "It took a couple of times through the order until we became comfortable."
Cleveland broke on top on RBI singles by Michael Bourn and Roberto Perez in the second inning and Michael Brantley in the third.
Then Cole took over and sent the Indians to their second straight loss following a five-game winning streak.
"He's got great stuff," Cleveland manager Terry Francona said. "And once they got the lead, he found another gear."
Pirates manager Clint Hurdle also a change in Cole once Pittsburgh went ahead.
"When we scored five in the fifth he just got in that closer's mentality and pitched through the eighth very effectively," Hurdle said.
TRAINER'S ROOM
Pirates: LF Starling Marte left the game because of discomfort in his left side while batting in the fourth inning. He motioned for a trainer after swinging and missing at a pitch.
"I feel better," Marte said after the game. "I knew it was best (to leave the game) so I feel better tomorrow."
UP NEXT
Indians: RHP Carlos Carrasco (10-6, 3.88 ERA) faces Houston LHP Dallas Keuchel (10-3, 2.03) on Monday night in the opener of a four-game home series. In Carrasco's last start, he lost his no-hit bid with two outs and two strikes in the bottom of the ninth at Tampa Bay.
Pirates: RHP A.J. Burnett (7-3, 2.05), who has a 1.77 ERA in last five starts, opposes San Diego RHP James Shields (7-3, 4.14) on Monday night to start a three-game home series.
---
---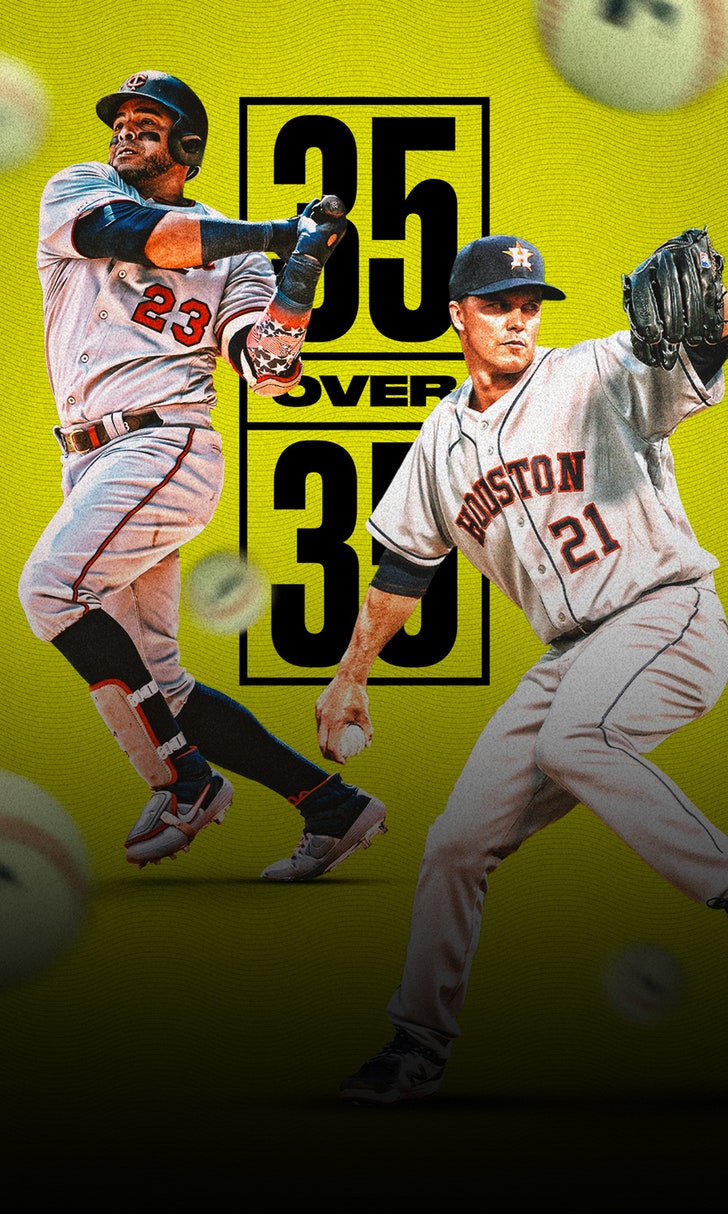 The top 35 Major League Baseball players over age 35