Major League Baseball
Major League Baseball
Cards' Carpenter eager to start spring training
Published
Jan. 14, 2012 10:32 p.m. ET

Chris Carpenter's offseason has gone by so quickly, the St. Louis Cardinals ace still hasn't seen any tape from the World Series victory over Texas. Not even his win in Game 7.
''I haven't watched a single thing,'' Carpenter said. ''I wish I could. I just haven't had the time.''
Carpenter signed autographs for about an hour Saturday at the Cardinals' three-day fan gathering. The ace is ready for the winter to wind up and spring training to start next month in Jupiter, Fla.
''I'm looking forward to getting down there and getting going,'' Carpenter said. ''Obviously (there's) a lot of excitement around this ballclub after everything that went on there towards at the end of the season. It's been short.''
The Cardinals will be dramatically reshaped team in 2012. Slugger Albert Pujols left for the Angels, manager Tony La Russa retired and ex-Cardinals catcher Mike Matheny took over in the dugout.
''There's a little bit of sadness there with Tony and then obviously with Albert leaving,'' Carpenter said. ''That brought some questions, but I'm excited about this team. I'm excited about the opportunity that we're going to have. We have a bunch of good players. Losing Albert is a big thing, but that is the game. It is what is. The things he brought to this team and the community were enormous. He should not be beat up for it.''
Pitching coach Dave Duncan took an extended leave of absence to deal with his wife's illness. Former bullpen coach Derek Lilliquist is the new pitching coach. St. Louis acquired Carlos Beltran in free agency to replace Pujols' bat in the lineup.
''Guys are excited about this team and the changes,'' Carpenter said. ''We're excited about Mike and Beltran. Lilly (Lilliquist) knows what's going on. He's been around Duncan forever. He know how to be successful.
''Obviously, getting Waino back,'' he said.
Star pitcher Adam Wainwright strained the elbow in 2010 and missed his final start. He had Tommy John surgery on his right arm last March.
Carpenter, who signed a two-year, $21 million contract extension Sept. 11, began throwing two weeks ago. He led the NL in innings last year with a career-high 273 1-3.
''Everything feels good,'' the 36-year-old Carpenter said. ''I always start throwing at the new year. I've always said, you can't control what happens.''
Carpenter's final game went well. Working on three days' rest, he went six-plus innings and earned a 6-2 win over the Rangers in Game 7 that gave St. Louis its second championship in six seasons.
Though just an 11-game winner last year, the 2005 NL Cy Young Award winner was 10-2 in the second half. Carpenter stayed on a roll in the postseason, going 4-0 with wins in Games 1 and 7 against Texas.
Carpenter remains one of the club's leaders said he embraces that position.
''My role never changes. We all work together and trying to control things we can control,'' Carpenter said. ''We've got so many quality guys in that clubhouse that it doesn't matter. You've got myself. You've got Waino stepping up. I think Yadier (Molina) will have a huge presence in that clubhouse this year. You've got Matt (Holliday), Lance (Berkman) and Beltran. We've got all kinds of guys.''
---
---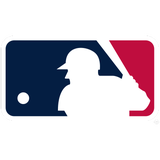 Get more from Major League Baseball
Follow your favorites to get information about games, news and more
---