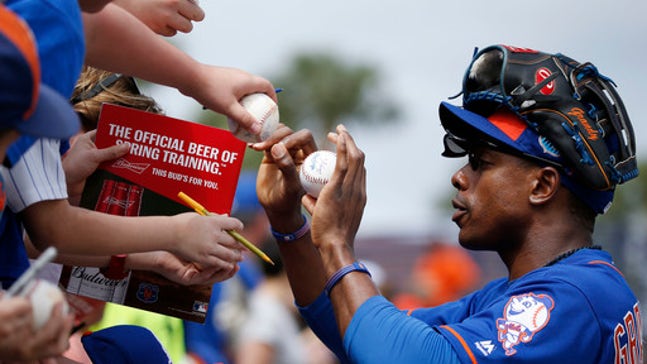 Cardinals hit 4 home runs in 14-9 victory over Mets
Published
Mar. 12, 2016 5:26 p.m. ET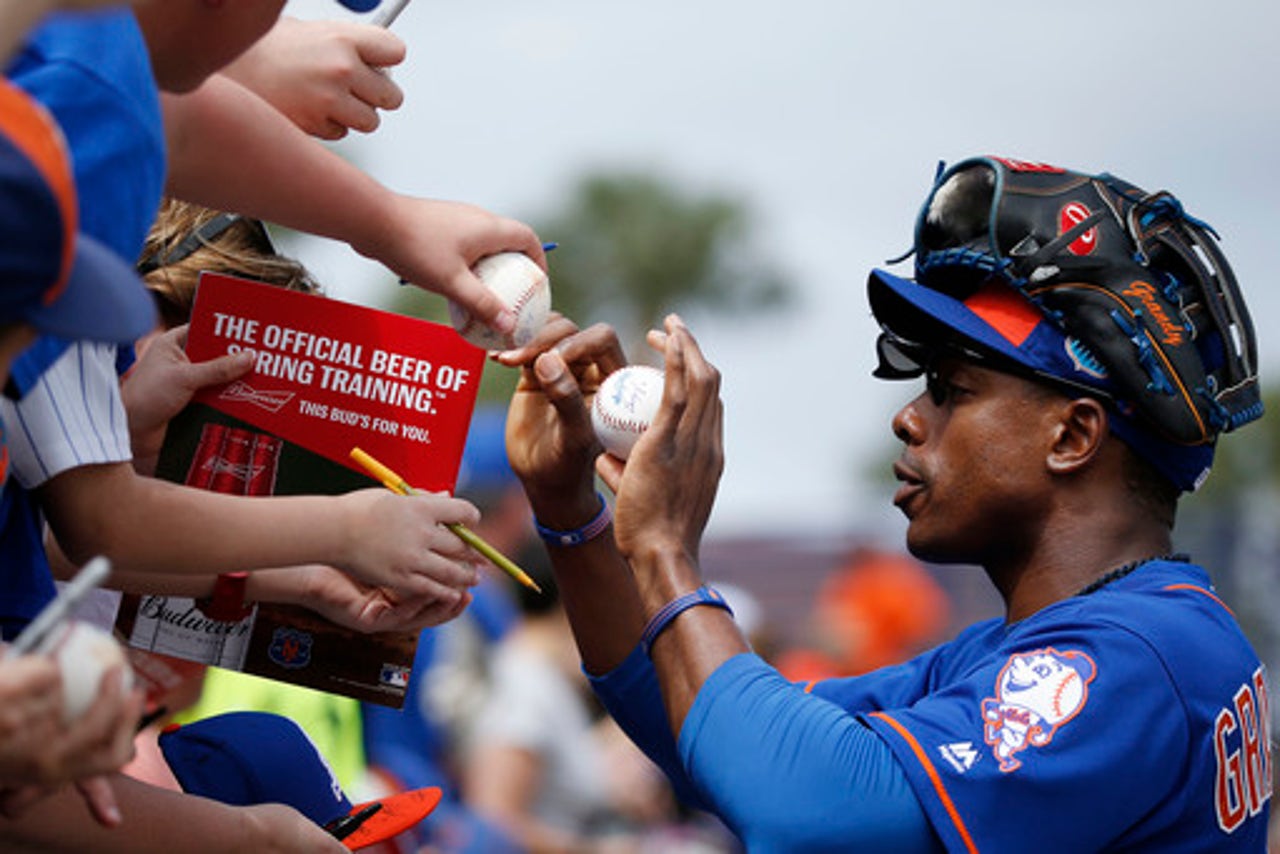 PORT ST. LUCIE, Fla. (AP) Randal Grichuk and Brandon Moss each hit two-run home runs and drove in four runs apiece to help the St. Louis Cardinals beat the New York Mets 14-9 on Saturday.
Grichuk was 3 for 4, and Moss went 2 for 3.
Carson Kelly and Jacob Wilson also homered for the Cardinals. Kevin Plawecki hit a two-run home run for the Mets.
Cardinals starter Tyler Lyons allowed four runs, two earned, and five hits in two innings. Mets starter Bartolo Colon gave up four runs and six hits in 3 2-3 innings.
Mets reliever Stolmy Pimentel was ejected after hitting two Cardinals in a span of three hitters. Pimentel gave up four runs in a third of an inning, including a pair of home runs.
STARTING TIME
Cardinals: Lyons made eight starts for St. Louis last season, but it's possible he will not make another start this spring.
''It will be a little more difficult after today,'' manager Mike Matheny said. ''If someone needs a day for whatever reason, we can throw him in there. That's kind of how we went in to this spring - wanting everyone to compete, but realizing we have some good options of guys who could step in for us.''
Mets: Colon said he felt fine Saturday, but Cardinals hitters were making good contact.
''The location, I thought I was throwing it where I wanted to, but the hitters were able to get one above me,'' Colon said through an translator. ''They took advantage.''
TRAINER'S ROOM
Cardinals: Stephen Piscotty left the game after Pimentel hit him in the left elbow. Piscotty said he could move it, but would have precautionary X-rays Saturday.
Mets: David Wright, who has not yet made his spring debut, is expected to play in a minor league game Monday. Manager Terry Collins said its possible Wright could play in his first Grapefruit League game Thursday or Friday.
YOU'RE OUTTA HERE!
Pimentel was ejected after hitting two Cardinals batters in the sixth inning. After giving up a home run to Carson Kelly and a double to Kolten Wong, Pimentel hit Piscotty. Grichuk followed with a two-run home run and Pimentel hit the next batter, Jonathan Rodriguez. Home plate umpire Angel Hernandez immediately tossed Pimentel.
''I don't think anybody throws at anybody (in spring training) - especially when the wind is galing out to left field,'' Collins said. ''You give up a fly ball and a home run, I don't think you throw at anybody for that on purpose. He hit (Rodriguez) with a changeup. I don't think that was intentional.''
GET ON THE BUS
The Cardinals have four lengthy bus rides from Jupiter this coming week - to Viera (Nationals), Lake Buena Vista (Braves), Lakeland (Detroit) and Fort Myers (Boston).
''We do a pretty good job of taking care of the majority of the veteran guys,'' Matheny said. ''They don't do a lot of travel. When we ask, when we need them, there's some give and take.''
The Mets play five of their next six games away from Port St. Lucie.
UP NEXT
Cardinals: RHP Michael Wacha starts for the Cardinals against RHP Max Scherzer and the Nationals in Viera on Sunday.
Mets: RHP Matt Harvey makes his second start of the spring Sunday against the Marlins in Jupiter. RHP Tom Koehler is scheduled to start for Miami.
---
---