Major League Baseball
Major League Baseball
'Can't predict the unpredictable' ... but isn't this 2-2 Series fun?
Published
Oct. 26, 2014 3:32 a.m. ET

SAN FRANCISCO — Bumped into Giants general manager Brian Sabean on my way out of AT&T Park Saturday night. Told him I had no feel for this World Series, no idea what was going to happen next.
"That's the way it should be," Sabean said, grinning after the Giants' 11-4 victory. "They're going to leave it all out on the field — both teams."
Stopped by the nearly empty Giants' clubhouse and asked right fielder Hunter Pence to relate his thoughts with the Series now tied, two games each.
"I don't think. I just play," Pence said. "You can't predict the unpredictable."
Checked out Royals manager Ned Yost in his postgame news conference, and noted that he seemed to capture the soul of the entire Series.
"Oh man, somewhere inside of me secretly I had hoped that it would go seven games for the excitement and the thrill of it," Yost said. "Sure looks that way."
Yes it does, but don't ask how we're going to get there. The Royals were five outs away from reaching the seventh inning with a 4-2 lead Saturday night. And yes, reliever Kelvin Herrera was ready to provide his usual seventh heaven, even after throwing 59 pitches the previous two games, with an off-day in between.
"He said he feels better than he did yesterday," Royals pitching coach Dave Eiland said before the game. "I told him, 'Good, that makes me feel better.'"
Only the Royals never got to Herrera, Wade Davis and Greg Holland, their electric, unhittable H-D-H combination.
Jason Vargas, Jason Frasor and Danny Duffy combined to lose the lead in the fifth. Brandon Finnegan allowed five runs in the sixth and seventh. And now, the Royals must contend with ahem, Giants ace left-hander Madison Bumgarner on normal rest in Game 5.
Giants manager Bruce Bochy and his staff wrestled with the decision on whether to start Bumgarner in Game 4 on three days' rest; Bochy began his pregame session with the FOX broadcasters on Saturday night by asking the group, "OK, who would have pitched Bumgarner?"
Bochy wasn't especially torn. He knew he had made his decision for the right reasons, and in the end he need not have worried. Yusmeiro Petit bailed out Ryan Vogelsong in Game 4, and now the Giants presumably will get the best of Bumgarner in Game 5.
Still, is this game really such a lock?
Bumgarner's opponent, Royals righty James Shields, figures to pitch better on four days' rest than he did after a 10-day break in Game 1; not only should he have a better feel for his changeup, but he also expects to benefit from adjusting his mechanics in his bullpen session between starts.
If the Royals nick Bumgarner and Shields can get them to the seventh with a lead, then Yost can unleash a rested Herrera, Davis and Holland, none of whom pitched Saturday night.
Such a scenario seems unlikely, given Shields' recent struggles. But at some point the Royals will need greater length out of their starters, who now have gone eight straight games without completing six innings. Not the easiest way to win a World Series.
One way or another, more bullpen awaits, starting Sunday night. The Giants lack a back-end trio as dominant as H-D-H, but Petit offers them a different kind of weapon, a safety net like no other. Once the Series returns to Kansas City on Tuesday, he can save Jake Peavy or Tim Hudson the way he saved Vogelsong, and I expect we'll see Tim Lincecum play a prominent role at some point, too.
Attrition, meanwhile, is an increasing concern for both clubs. Third baseman Pablo Sandoval and other Giants were ill in recent days. Royals second baseman Omar Infante told the Kansas City Star that he is taking strong oral painkillers to help with his ailing shoulder. Outfielder Lorenzo Cain said Saturday night that he is dealing with a variety of leg issues, but quickly added, "We all have aches and bruises right now."
Cain is playing. They're all playing. At least two games remain, maybe three. Yost, even in defeat, seemed energized, knowing that he is part of something special, the pinnacle of his sport.
"We got our tails whipped today, but it's Game 4 of the World Series," Yost said. "We're tied 2-2, how much more fun can that be?
"There is nothing better in the world. I've never felt so good about getting my tail whooped in my life, because I'm sitting here thinking it's Game 4, it's tied 2-2.
"This is a phenomenal series. It's exciting. It's fun and we've got another great game tomorrow that we get to play. So, really looking forward to it."
Aren't we all?
---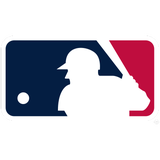 Get more from Major League Baseball
Follow your favorites to get information about games, news and more
---