Major League Baseball
Major League Baseball
Cabrera hits long homer as Tigers lose to Mets 5-4
Published
Mar. 18, 2014 4:54 p.m. ET

PORT ST. LUCIE, Fla. (AP) When two-time AL MVP Miguel Cabrera walked to the plate for his second at-bat, one Detroit Tigers fan shouted, ''Hit one out Miggy!''
Cabrera obliged by sending a Daisuke Matsuzaka fastball deep over the center-field wall Tuesday in a 5-4 split-squad loss to the New York Mets.
''He made some good pitches, but I was able to work the count to 3-1 and then I was able to connect,'' said Cabrera, who went 1 for 3 with two RBIs.
Centerfielder Juan Lagares barely bothered to give chase.
''At first I thought it was going to hit the wall, but it just kept going,'' Lagares said. ''It's still going. You don't see that too often. I think that guy is amazing. He made a very good swing on that pitch.''
New York's Eric Campbell had a double, homer and two runs scored. Campbell is considered a longshot to make the 25-man roster.
''There's no one who says Eric Campbell isn't going to make this team,'' Mets manager Terry Collins said. ''He's done an outstanding job. He plays three or four different positions. He swings the bat. He's athletic - he runs for a big guy. I'm going to try to give him more games and keep running him in there.''
Detroit's Tyler Collins hit a two-run homer.
STARTING TIME
Matsuzaka allowed four runs and seven hits - including both home runs - in five innings and struck out five.
''I think overall my location was a little bit off today,'' Matsuzaka said through interpreter Jeff Cutler. ''It was pretty clear which pitches I was struggling with, so it's something to take into consideration for my next start. I struggled getting strikes with my offspeed pitches today.''
Tigers starter Kyle Lobstein gave up one hit - Campbell's home run - in 2 2-3 innings.
''I did some good things today and I saw some things that I need to fine tune before my next outing, but overall there are some positives to take away from it,'' Lobstein said. ''In the first inning I had a good tempo, and that's a key as a starter to have a good tempo.''
SYNDERGAARD SENT DOWN
The Mets reassigned pitching prospects Noah Syndergaard and Rafael Montero to their minor league camp. Syndergaard said the demotion was inevitable.
''I think no matter how well I threw during spring training, if I struck out everybody, if I didn't allow any runs whatsoever, I think I still was going to go over to the minor league side regardless,'' he said. ''There's a business standpoint to it. And I know there's other things I have to work on.''
Syndergaard posted a 5.19 ERA in three appearances, allowing five runs and five hits in 8 2-3 innings with five walks and 10 strikeouts. He is expected to start the season at Triple-A Las Vegas.
DAVIS, DUDA GETTING HEALTHY
Mets first basemen Ike Davis (calf) and Lucas Duda (hamstring) are close to returning to exhibition games. The two served as designated hitters in minor league games Tuesday and ran after the games.
Collins said he expects one of the two to play against the Atlanta Braves on Thursday, adding the decision could come down to which player feels better that day.
---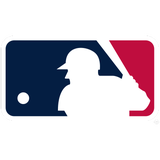 Get more from Major League Baseball
Follow your favorites to get information about games, news and more
---