Major League Baseball
Major League Baseball
Burnett's emotions come through in struggles
Published
Aug. 21, 2011 9:00 p.m. ET

New York Yankees manager Joe Girardi said he is far more concerned with getting embattled starter A.J. Burnett to control his fastball than he is with getting him to control his emotions.
Girardi defended Burnett on Sunday morning, hours after television cameras caught the right-hander cursing as he left the mound in the second inning of a 9-4 loss to the Minnesota Twins on Saturday night.
''A.J.'s not as good at controlling his emotions as some other people,'' Girardi said on Sunday before the series finale against the Twins. ''He's going to wear them on his sleeve. I don't have a problem with it. Everyone else does. I don't.''
When Burnett was yanked on Saturday, he turned and could be seen mouthing two curse words. Initially it appeared as though he was speaking to Girardi, but both said after the game that Burnett was directing his anger toward the umpire's strike zone.
''He's been nothing but supportive,'' Burnett said of Girardi on Saturday night.
But it was the second time this month that Burnett has had an outburst upon being pulled from a game. He stormed off the mound on Aug. 3 and pulled his jersey off as he reached the dugout after being relieved in the fifth inning against the Chicago White Sox with a 13-7 lead.
The latest show of emotion brought another series of questions about Burnett's conduct on the mound. Girardi grew testy at times during the exchange with reporters, saying that he knows Burnett's emotions sometimes bring unwanted scrutiny. But he also said he takes them as a sign that Burnett cares about his performance.
''Some of the times I think people forget there's emotions involved,'' Girardi said. ''And the way A.J. reacts is because he cares. I would much rather have a guy care and the emotion bring on himself that he has to talk about it, than him not care at all.''
The bigger issue to Girardi is getting him to start pitching up to the expectations set by his $82.5 million contract.
Girardi has been using a six-man rotation recently while he searches for consistency behind ace CC Sabathia. Freddy Garcia and Bartolo Colon are beginning to show signs of wearing down after impressive starts to the season, while Phil Hughes and Ivan Nova have delivered solid outings of late.
That leaves Burnett, who has yet to fulfill the hopes the organization had for him when he signed that big contract after winning 18 games with the Blue Jays in 2008. He has yet to record a win in August in three seasons with the Yankees and is 9-10 with a 4.96 ERA this season.
The trouble for the Yankees is he seems to be trending downward with the playoffs about six weeks away. He is 1-4 with a 6.93 ERA in his last nine starts and has a 10.70 ERA in four August outings.
''The reality is he needs to pitch better, plain and simple,'' Girardi said. ''We're in a six-man rotation right now because we're forced to be in a six-man rotation. He needs to pitch better.''
The manager refused to discuss Burnett's prospects for the postseason rotation, saying it was way too early to consider such scenarios. He did say that Burnett's emotions could be playing into his performance, but said he couldn't control the way he vents.
''Who is to say that one guy's way of venting is right compared to someone else's?'' Girardi said. ''The one thing that I have never done is told people how to act. You're responsible for your actions, there's no doubt about it. Some people's actions are going to be questioned more than others. But I'm not going to tell a person how to respond.''
---
Follow Jon Krawczynski on Twitter: http://www.twitter.com/APkrawczynski.
---
---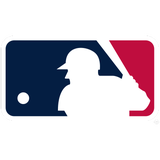 Get more from Major League Baseball
Follow your favorites to get information about games, news and more
---