Major League Baseball
Major League Baseball
Brewers 1B Hart to undergo right knee surgery
Published
Jan. 18, 2013 10:53 p.m. ET

The heavy-hitting Milwaukee Brewers offense is going to be missing a big bat when the season begins.
First baseman Corey Hart is going to miss the next three to four months with an injured right knee that requires surgery, the team announced on Friday. Hart's knee started to swell up during offseason workouts, and an MRI revealed a torn meniscus and other damage to the joint that will be surgically repaired by Dr. William Raasch on Tuesday.
It's difficult timing for the two-time All-Star, who is entering the final year of his contract. Hart had one of his best seasons last year, hitting .270 with 30 homers and 83 RBIs to help the Brewers lead the National League in home runs and runs scored. He was one of five players in the lineup to hit at least 19 homers, including Ryan Braun (41), Aramis Ramirez (27), Rickie Weeks (21) and Carlos Gomez (19).
Almost as important, he helped fill a void at first base when opening day starter Mat Gamel went down with a torn ACL in his right knee in May. Hart moved from right field to first base and performed well enough defensively there to convince the Brewers to keep him in that spot heading into 2013.
Hart also had surgery on his right knee last spring to repair some damaged cartilage. He returned sooner than expected from that injury to be in the lineup on opening day and that resiliency will be tested again this year.
Hart won't be able to put any weight on his right leg for six weeks after the surgery, meaning spring training will be well under way before Hart can even begin getting on the field to do any running or working out. If he takes the full estimated recovery time of about four months, Hart may not be playing in games until late May.
Hart's injury puts Gamel back into the mix as the starting first baseman. The 27-year-old was initially being slated to be bench player for the Brewers this season while working his way back from that knee injury. He hit .246 with one homer in 21 games last season before going down on May 1. He missed the final five months of the season but is expected to be back at 100 percent when the Brewers report for spring training in February.
A fourth-round draft pick in 2005, Gamel has played in just 106 games since making his major league debut in 2008.
---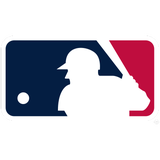 Get more from Major League Baseball
Follow your favorites to get information about games, news and more
---