Major League Baseball
Major League Baseball
Braves' Beachy goes from undrafted to ERA leader
Published
Jun. 4, 2012 10:12 p.m. ET

Perhaps hidden somewhere in a small town in America is a baseball player with major talent who won't be drafted this week.
That overlooked player can find encouragement in the undrafted major leagues' ERA leader, Atlanta's Brandon Beachy.
Beachy, from Kokomo, Ind., didn't overwhelm scouts as a junior third baseman and closer at Indiana Wesleyan University in 2008. Braves scout Gene Kerns discovered Beachy that summer at a Virginia league.
''I was sitting there through eight innings,'' Kerns said in a telephone interview. ''He came out on the mound, a nice, big physical kid. He started his warmups and what he really did was wake me up.''
Kerns said he quickly pulled out his radar gun and clocked Beachy's fastballs at 90 to 94 mph.
''I didn't know anything about him,'' Kerns said. ''After the game I went over asked him if he'd ever been drafted.''
Said Beachy: ''I kind of chuckled and said no. It kind of went from there.''
Kerns said he needed two days to talk the Braves into offering Beachy a $20,000 signing bonus. It was the only opening Beachy needed.
Beachy shot through the minors and leads the majors with a 1.87 ERA.
He is regarded as a surprise, but Beachy (5-4) expects success. ''I don't see a reason to fail,'' he said.
The Braves, off on Monday, open a series at Miami on Tuesday night.
Beachy's drive and determination impressed Kerns, who at 72 is still scouting for the Braves.
''He's just a young man with a lot of talent that no one discovered,'' Kerns said. ''He has just superb makeup and he's intense. He wants to do better. He's never satisfied. He's constantly pushing himself.''
Beachy said he doesn't use his status as an undrafted player for motivation.
''Honestly, that has never been a thing,'' Beachy said. "I've never really had a chip on my shoulder from that. This organization did such a good job of giving me opportunities. I felt like once we were all on that field, we were all trying to achieve the same goal.
''I don't look at a guy when he steps in the box and think he was undrafted or a first-rounder. Those thoughts never cross my mind, especially when we get to this level. We're all ballplayers and that's all there is to it. We all have stories as to where we came from and how we got here.''
Beachy, who was a pre-law student at Indiana Wesleyan, made Kerns look good from the start of his professional career.
He became a starter in 2009. He was a combined 5-1 with a 1.73 ERA with Double-A Mississippi and Triple-A Gwinnett in 2010, when his 1.73 ERA led the minor leagues.
He had a brief audition in Atlanta in 2010 and made the Braves' opening day roster in 2011.
''I might be a little different than most, but that's all in the past,'' he said. ''It's what you do here.''
He's doing a lot.
Beachy was 7-3 with a 3.68 ERA in 2011, when his 169 strikeouts set the Braves' modern-era (since 1900) record for a rookie.
This season, the right-hander has learned to pitch deep into games. He threw his first complete game and first shutout in beating Miami 7-0 on May 17.
Beachy has allowed only a combined seven runs in losing three straight decisions since the shoutout. He gave up only three hits and two runs in 6 1-3 innings in a 2-0 loss at the Nationals on Saturday but was critical of his four walks in the game.
''Can't make mistakes in a game like that and I made far too many of them,'' he said. ''I put people on and they're going to score.''
Beachy finds some way to criticize each of his performances, even after wins.
''I've just always expected a lot out of myself,'' he said. ''I don't see a reason to fail. I don't have to fail. I know it's going to happen, but I'm never going to be happy about it. I'm always going to be my harshest critic and there's nothing that anyone can say to me that I haven't already thought.''
Even as the majors' ERA leader, Beachy is still tough on himself.
''I'm improving,'' he said. ''I feel a lot better about what I've done so far this year than where I was last year. But I'm not happy with losing the last (three) games I've started. There are a lot of things I need to work on.''
Kerns said he's confident Beachy will keep working and keep winning. He said in 42 years of working as a scout, Beachy is his best discovery.
''It's indicative that they only come around like that once in a while,'' Kerns said. ''I don't think I'll find another like Brandon Beachy.
''Give all the credit to Brandon. I just lucked out.''
---
---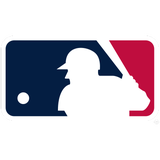 Get more from Major League Baseball
Follow your favorites to get information about games, news and more
---