Major League Baseball
Major League Baseball
Braves 8, Marlins 2
Published
Jul. 31, 2012 4:11 a.m. ET

After watching his team end a streak of futility on Mondays that lasted almost one year, Braves manager Fred Gonzalez looked frustrated as he shook his head.
''It took 12 games to figure out it was just the socks?'' Gonzalez asked.
Chipper Jones suggested some timely hits also played a role.
Jason Heyward homered and scored three runs and the Atlanta Braves snapped a string of 16 straight losses on Mondays, including 12 this season, by beating the Miami Marlins 8-2 on Monday night.
Starting pitcher Tommy Hanson was the only Atlanta player or coach who did not wear high socks in an old-school fashion attempt to end the Monday curse.
''I didn't really know until I was walking out,'' Hanson said. ''They told me don't worry about it. My pants are all stretched out anyway.''
Hanson (12-5) still had his pants low to his shoes as he gave up one run on six hits in five innings. The Braves, coming off a three-game sweep of the Phillies, have won six straight.
The Braves won on a Monday for the first time since Aug. 22, 2011, a 3-0 win at the Cubs.
So was it the high socks?
''I think it was eight runs and 13 hits,'' Jones said. ''For whatever reason we've been leaving our bats at home on Mondays. I think we were tired of hearing about it.''
Jones said the high socks were his idea.
''It's my job to kind of change things up around here,'' Jones said.
Atlanta, a season-best 14 games over .500, trails first-place Washington by 3 1-2 games in the NL East. The Braves have launched a 10-game homestand with four straight wins.
''I think this is the homestand where we can really put some pressure on first place,'' Jones said. ''The bottom line is to keep winning.''
The Marlins had 10 hits but stranded 10 baserunners.
''Familiar script. We see it day in and day out,'' said Marlins manager Ozzie Guillen. ''A lot of strikeouts with people on base. A lot of bad at-bats. Too many.
''They better start putting it together.''
The Marlins were coming off two wins in three games against San Diego, but Guillen still sounded impatient.
''When I see games like that day in and day out, I think how the hell are these guys still in the big leagues?'' Guillen said.
Miami left-hander Mark Buehrle (9-10) gave up six runs on eight hits and four walks in 4 1-3 innings - his shortest start with the Marlins. He still needs one win for his 12th straight season with at least 10 wins.
Buehrle was making his second start against the Braves in seven days. Atlanta began its six-game winning streak when Buehrle did not receive a decision in the Marlins' 4-3 loss to the Braves in Miami on Tuesday.
Buehrle has walked four batters in two straight games.
''I'm just falling behind too much and having to make pitches in tough spots behind in the count, in hitters' counts,'' Buehrle said. ''It's just one of those stretches right now.''
Heyward hit his 17th homer, one shy of his career high as a rookie in 2010, off Buehrle in the third. Michael Bourn singled in Paul Janish in the fourth for a 2-0 lead.
Emilio Bonifacio singled with one out in the fifth and scored on Jose Reyes' bloop double in front of a diving Martin Prado. Lee followed with a single to left, but Prado threw out Reyes with a strong throw to the plate, protecting Atlanta's 2-1 lead.
''I didn't think he had a snowball's chance in hell to throw that guy out, but he didn't give up on the play,'' Jones said of Prado's throw. ''That was a momentum-shifter.''
The Braves added four runs in the fifth. Heyward singled and moved to third on Freddie Freeman's one-out double off the right-field wall. Buehrle walked Brian McCann to load the bases before Dan Uggla hit a two-run double that skipped past Bryan Peterson in left field.
Guillen, who earlier Monday announced he was moving Carlos Zambrano to the bullpen, brought in the big right-hander for his first relief appearance of the season. Zambrano struck out Paul Janish before giving up a two-run single to pinch-hitter Juan Francisco.
Following a fielding error by Reyes on Heyward's grounder, Zambrano gave up an unearned run in the sixth on Freeman's single. Janish singled off Chad Gaudin and scored on Bourn's grounder in the seventh.
Cristhian Martinez threw two scoreless innings before Braves left-hander Luis Avilan struck out Brett Hayes with the bases loaded to end the eighth.
Avilan, a rookie making only his fifth appearance, walked pinch-hitter Austin Kearns with one out in the ninth. Kearns scored on Murphy's infield single and Avilan's error on a wild throw to first.
NOTES: LHP Wade LeBlanc, who has worked only in relief this season, will take Zambrano's spot in the rotation Wednesday night against the Braves. ... The Marlins started four position players with batting averages under .210, including three under .200. ... Reyes has a 17-game hitting streak. ... RHP Kris Medlen, who is 1-1 with a 2.48 ERA in 38 games in relief, makes his first start of the season on Tuesday night against Miami's Ricky Nolasco.
---
---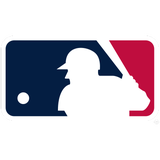 Get more from Major League Baseball
Follow your favorites to get information about games, news and more
---