Major League Baseball
Major League Baseball
Braves 8, Diamondbacks 1
Published
Jun. 27, 2012 4:30 a.m. ET

Looking at the Braves' schedule before the All-Star break, manager Fredi Gonzalez said it was time for Atlanta's starting pitchers to reel off a string of quality outings.
Tim Hudson set the pace with a terrific performance that more than met the standard set by Gonzalez.
Hudson gave up one run in eight innings and the Braves opened their longest homestand of the season by beating the Arizona Diamondbacks 8-1 on Tuesday night.
Hudson (6-3) allowed seven hits, including four in the first two innings. He had seven strikeouts with only one walk.
The Braves had 17 hits, but Gonzalez said Hudson was the story.
''It all starts for me with the guy on the mound,'' Gonzalez said.
''He gave us a solid performance. Hopefully tomorrow Tommy (Hanson) follows up with that and we keep rolling with quality starts.''
Freddie Freeman had three hits and drove in two runs, Chipper Jones also had three hits and Michael Bourn cracked a first-inning homer for Atlanta.
Arizona right-hander Daniel Hudson (3-2) left in the second inning with soreness in his right elbow. He will have a MRI on Wednesday in Phoenix.
Daniel Hudson gave up five runs and seven hits in 1 2-3 innings.
After yielding five hits and three runs in the second, Hudson motioned to the dugout. Arizona manager Kirk Gibson and assistant trainer Peter Mainville visited the mound. Hudson shook his head as the two approached and was escorted to the dugout.
The team announced during the game that Hudson had tightness in his right forearm, but Gibson said afterward the problem was in the right-hander's elbow.
''He just said his elbow was hurting,'' Gibson said. ''He couldn't finish his pitches.''
Gibson said Hudson revealed for the first time the elbow also had been a problem before Tuesday night.
''We were unaware that his elbow was hurting and it's alarming,'' Gibson said.
Hudson also struggled in his previous start, giving up seven runs in a loss to Seattle last Tuesday.
''I just couldn't get extended on the pitch without some pain in my elbow,'' Hudson said, adding he hopes the MRI reveals ''nothing too bad in there.''
''With my arm action I figure it kind of comes with the territory,'' he said. ''I'm pretty concerned. It's your elbow.''
Jason Kubel hit a third-inning homer for Arizona, which had its four-game winning streak snapped.
Anthony Varvaro gave up one hit in a scoreless ninth for Atlanta.
Brian McCann drove in two runs with two hits, including an eighth-inning single off Craig Breslow that drove in Jason Heyward.
The Braves won the opener of a 10-game homestand. They play 16 of their next 19 at Turner Field.
Gonzalez said before the game he is confident in his hitters. He said he needs more long outings from his starting pitchers.
''That to me is the only thing that has been missing,'' Gonzalez said, adding he would ''challenge our pitchers to give us six or seven innings each time'' in the 13 games before the All-Star break.
Tim Hudson was sharp as he surpassed the standard set by Gonzalez. After Kubel's homer, Hudson did not allow another runner to reach second base. He improved to 7-0 in nine career starts against the Diamondbacks.
''They've caught me on nights I felt pretty good,'' he said.
Arizona stranded four runners in the first two innings. Tim Hudson allowed only four baserunners in the next six innings.
''It was nice to be able to go out there and take advantage of some opportunities,'' Hudson said. ''If you give any pitcher a four-run lead, if you can't make that hold up, you're not doing your job.''
Josh Collmenter took over for Daniel Hudson and gave up a run-scoring single to McCann in the second. Collmenter gave up six hits but no runs in four innings.
The inning began with back-to-back doubles by Jones and Freeman. Andrelton Simmons had a run-scoring single to right field and, following a single by Bourn, scored on Heyward's sacrifice fly to right.
The Braves added two runs off Jonathan Albaladejo in the seventh. Dan Uggla, who was hit by a pitch leading off the inning, moved to second on Albaladejo's balk and scored on Freeman's fielder's choice grounder. Freeman moved to third on Simmons' double and scored on Tim Hudson's sacrifice fly.
It was the first matchup of pitchers with the same last name since the Dodgers' Jeff Weaver faced his brother Jered Weaver of the Angels on June 20, 2009, according to STATS LLC.
NOTES: RHP Trevor Bauer, the No. 3 pick in last year's amateur draft, will make his highly anticipated debut for Arizona on Thursday. Gibson said Bauer, 21, will be called up from Triple-A Reno, where he is 4-0 with a 2.82 ERA in eight starts. He will join the team on Wednesday. ... Gibson said SS Stephen Drew will be activated from the 15-day DL and start Wednesday night. Drew has missed the first three months with a broken right ankle. ... Heyward batted second for the second time this season, and his first-inning single gave him a career-best 11-game hitting streak. He was chosen NL player of the week on Monday. ... The series continues on Wednesday night as Hanson faces Arizona RHP Trevor Cahill.
---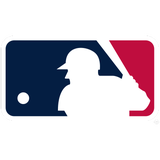 Get more from Major League Baseball
Follow your favorites to get information about games, news and more
---