Major League Baseball
Major League Baseball
Braves 6, Padres 0
Published
Aug. 15, 2012 6:51 a.m. ET

Tim Hudson said August is the right time to make a move.
Then the Atlanta Braves right-hander went out and backed up his words.
After two straight losses, the Braves were heading in the wrong direction in the NL East, and found themselves further behind the first-place Washington Nationals in almost six weeks.
Hudson ended the short skid, combining with three relievers for a five-hit shutout, and the Braves beat the San Diego Padres 6-0 on Tuesday night.
Martin Prado hit a three-run homer, and Dan Uggla also homered for Atlanta.
''There's no one else I'd rather have out there than Huddy,'' Uggla said. ''Anytime we put him out there in a situation where we need a win, he's going to come through.''
Hudson (12-4) allowed two hits and one walk in 6 2-3 innings and won his sixth straight decision.
''I saw him early in the Oakland A's days, and that's as good as I've seen him,'' said Padres manager Bud Black, referring to Hudson's first six seasons in the majors.
''He was on. No doubt,'' Black said. ''He was hitting the corners, changing speeds. Got his grounders. ... This game was all about Hudson.''
The Braves began the day 5 1/2 games behind first-place Washington, their biggest deficit since trailing by 6 games on July 5.
Atlanta got back within 4 1-2 games when Washington lost 6-1 at San Francisco later Tuesday.
''It's not a huge focus, but I would lie to you if I told you I did not keep up with what they're doing,'' Hudson said of the Nationals. ''I keep up with the wild-card teams, as well.''
The Braves are first in the wild-card standings.
Jonny Venters, Luis Avilan and Craig Kimbrel completed the shutout.
Yonder Alonso led off the ninth with a single off Kimbrel, but he was stranded at third base when Cameron Maybin took a called third strike to end the game.
After being held to five hits in a 4-1 loss to Eric Stults and the Padres on Monday night, the Braves had 10 hits and broke open a close game with Prado's seventh-inning homer.
Clayton Richard (9-12) left the game trailing 3-0 after giving up two hits in the seventh. Prado hit a 3-2 pitch from right-hander Brad Boxberger over the center field wall, pushing the lead to 6-0. It was Prado's sixth homer of the season and first since June 20.
Richard allowed five runs and nine hits in 6 1-3 innings. The Padres lost for only the third time in 11 games.
''A few pitches away from pitching well, I think,'' Richard said.
And having a tough assignment against Hudson didn't help, either.
''You know you have to really be on your game,'' Richard said.
San Diego's only baserunner through four innings came on Chase Headley's first-inning walk. The Padres' first hit off Hudson was Mark Kotsay's single to left field leading off the fifth. Hudson retired the next seven batters.
Hudson rebounded from his previous start when he gave up a season-high six runs in 4 1-3 innings of a no-decision at Philadelphia.
Richard, coming off a 2-0 win over the Cubs, gave up a run in the first. Michael Bourn led off with a triple and scored on Freddie Freeman's groundout.
Uggla's homer to lead off the fifth pushed the lead to 2-0. The Braves added a run in the sixth on three straight singles by Prado, Freeman and Chipper Jones.
Hudson was pulled after giving up a one-out single to Alonso in the seventh.
Padres left-hander Tom Layne, called up from Double-A San Antonio before the game, struck out Brian McCann, Uggla and pinch-hitter Tyler Pastornicky in a perfect eighth inning in his major league debut.
''It was kind of an epic debut by him,'' Padres catcher John Baker said of Layne.
Layne started the inning by striking out McCann on three pitches.
''I had a lot of fun today,'' Layne said. ''It was cool. It was surreal.
''I don't know that I've ever struck out the side before.''
NOTES: Padres LHP Alex Hinshaw was designated for assignment. ... C Yasmani Grandal, on the 15-day DL with a strained right oblique, took batting practice with the Padres before flying to San Diego on Tuesday night. Grandal will begin a rehab assignment Wednesday with Class A Lake Elsinore. ... Kotsay will receive $1.3 million in 2013 under his new deal with the Padres, agreed to last week. ... Braves bench coach Carlos Tosca's son Matt performed the national anthem on his violin. ... Braves OF Matt Diaz, on the DL since July 21, will have surgery on his injured right thumb on Wednesday. He is expected to miss the remainder of the season. ... Braves LHP Paul Maholm will face Padres RHP Edinson Volquez when the four-game series continues on Wednesday night.
---
---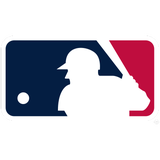 Get more from Major League Baseball
Follow your favorites to get information about games, news and more
---