Major League Baseball
Major League Baseball
Braves 6, Nationals 5(10)
Published
May. 13, 2011 4:08 a.m. ET

Brian McCann's teammates couldn't wait to celebrate his game-winning hit against Washington.
Eric Hinske led a wave of players that poured out of the dugout to chase McCann to first base after his 10th-inning single lifted the Atlanta Braves to a 6-5 win over the Nationals on Thursday night.
Martin Prado, who hit a tying grand slam in the seventh inning, scored the winning run on McCann's single to right field.
''It was awesome,'' McCann said. ''I looked and saw Hinske running with me. I should have stopped.''
Prado, who scored easily from second, had a good view of his teammates surrounding McCann.
''They know how to celebrate,'' Prado said. ''I love that about my teammates.''
Doug Slaten (0-1) walked Prado to open the 10th inning, and Prado advanced to second on Nate McLouth's sacrifice bunt. Slaten intentionally walked Chipper Jones - who homered in the third inning - so that he could face McCann, who delivered the winning hit.
Craig Kimbrel (1-1), who blew his third save in the Braves' 7-3 loss to the Nationals in 11 innings on Wednesday night, struck out the side in the 10th to earn the win.
Braves manager Fredi Gonzalez said the comeback win was especially important following the extra-innings loss he called ''cruel'' one night earlier.
''This time we were on the other side of a not-cruel game,'' Gonzalez said. ''They let us hang around and we came back and got one. After losing the one last night, it's good to see.''
Prado's grand slam off Sean Burnett tied the game at 5-5, spoiling a strong start by the Nationals' Jordan Zimmermann. He set a career high with 11 strikeouts in 6 1-3 innings.
Zimmermann left the game with a 5-1 lead after giving up a one-out walk to Freddie Freeman and a single to Alex Gonzalez in the seventh. Burnett loaded the bases by walking pinch-hitter Brooks Conrad before giving up Prado's second career slam on a 3-2 pitch.
Prado said he was expecting a good pitch to hit because he knew Burnett would not want to force in a run with a walk.
''They were winning by four - they didn't want to lose with walks,'' Prado said. ''I got the pitch right down the middle and hit it solid.''
Burnett said Prado hit a tough pitch.
''He hit it off his foot. I don't know how he got to it,'' Burnett said. ''I kept making pitches. I made one mistake tonight and it cost us four runs.
''It makes me sick to think that I blew a four-run lead.''
Danny Espinosa hit a two-run homer for Washington in the second inning, and Ivan Rodriguez added a sixth-inning homer on a night when balls were flying out of the park.
The two homers matched the total the Braves' Derek Lowe had allowed in his first eight starts this season. Lowe gave up five hits and five runs in six innings.
Zimmermann gave up soft singles to Prado and McLouth to open the game. With two outs, the right-hander walked Dan Uggla to load the bases before striking out Hinske. It was the third strikeout looking of the inning, and Zimmermann retired two more that way in the game.
Laynce Nix led off the fourth with a double and scored on Adam LaRoche's single. LaRoche scored later in the inning on a grounder by Rodriguez for a 4-1 lead.
The Braves were without right fielder Jason Heyward for the second straight day. Heyward had a cortisone shot in his sore right shoulder Thursday after an MRI exam showed only inflammation in his rotator cuff.
Gonzalez hit a one-out single off the left-field wall in the ninth inning but was thrown out at second base by Washington left fielder Michael Morse.
NOTES: Braves pitching coach Roger McDowell returns Friday from a two-week suspension without pay. The suspension was imposed by Major League Baseball for his inappropriate comments and gestures to fans before an April 23 game in San Francisco. ... Zimmermann set his previous high of nine strikeouts at Florida on Aug. 31, 2010. ... Prado's grand slam was the Braves' first of the season.
---
---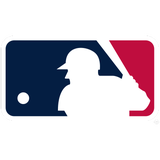 Get more from Major League Baseball
Follow your favorites to get information about games, news and more
---