Major League Baseball
Major League Baseball
Braves 3, Cubs 0
Published
Aug. 23, 2011 5:18 a.m. ET

Jair Jurrjens needed this one, even if it wasn't pretty.
Jurrjens pitched in and out of trouble for 6 1-3 innings, Dan Uggla and Freddie Freeman homered and the Atlanta Braves beat the Chicago Cubs 3-0 Monday night for their fifth straight win.
Jurrjens (13-5) allowed eight hits and walked five. The Cubs stranded 11 runners in the first six innings and 15 overall.
''My confidence was down, and going deep into the seventh inning was a mental boost for me,'' Jurrjens said. ''It's going to keep growing from this outing.''
Though the righty allowed two or more baserunners in five different innings, he was able to make big pitches when he needed to.
''I got out of most of my jams with my changeup,'' he said. ''When I start getting a feel for my changeup, it makes the game a little easier for me. It's my pitch to go to.''
Uggla homer gave him 30 home runs for the fifth straight season. No other second baseman in major league history has reached 30 homers more than three times overall.
''Who'd have thought, right?'' said Uggla, who had 15 at the All-Star break, when he was batting just .185.
''I've been saying it all year long, that's why you play the full season, keep working, stay positiveyou never know what can happen.''
Uggla leads the majors with 15 bombs in the second half.
''That's what he came here to do, and he's done it,'' Gonzalez said. ''He's held his end of the bargain.''
The Braves won for the seventh time in eight games. They increased their lead in the NL wild-card race to 8 1/2 games over idle San Francisco.
The Cubs played without Starlin Castro, who was benched for a ''mental day off'' by manager Mike Quade after television cameras captured the 21-year-old shortstop not paying attention as a pitch was thrown during Sunday night's loss to St. Louis.
Castro, who leads the NL with 164 hits, was the only position player not to make an appearance for the Cubs, who used four pinch-hitters.
With Castro out of the lineup, Darwin Barney moved over from second base and made a couple of sparkling plays at shortstop, including a diving stop on Uggla's hard-hit ball in the third that saved a run.
''He's a good little player, isn't he?'' said Cubs manager Mike Quade. ''His versatility is huge. He did a real good job tonight.''
Jonny Venters walked the first two batters in the ninth, but got the last three outs for his fifth save.
Rookie closer Craig Kimbrel was unavailable after throwing three of the last four days, including 25 pitches on Sunday.
''That's not the way you draw it up, but he's got that composure that he can get out of that jam,'' Gonzalez said of Venters. ''It was nice to give Kimbrel a day.''
Ryan Dempster (10-9) struck out eight over six innings but fell to 2-10 in his career against the Braves.
Jurrjens made his second start since coming off the disabled list because of a strained right knee. He allowed five runs and eight hits over six innings against San Francisco his first time out.
Jurrjens wasn't much more effective on Monday, but managed to escape from a couple of jams. He got Carlos Pena to hit into a double play with the bases loaded in the first and retired Alfonso Soriano on a fly with the bases loaded to end the fifth.
Freeman opened the scoring with a solo homer in the second. Uggla led off the sixth by hitting a drive onto Waveland Avenue, giving the Braves an NL-best 47 home runs since the All-Star break.
Uggla, who recently had a 33-game hitting streak snapped, has now hit safely in 42 of his last 48 games, during which he's raised his batting average from .175 to .232.
Jose Constanza singled, stole a base and scored in the third. He also singled in the sixth but had to leave the game with a slight right ankle sprain. He was replaced by Jason Heyward.
Aramis Ramirez singled his first three times up for the Cubs, extending his hitting streak to 11 games. He's hitting .512 (22 for 43) during that stretch.
That wasn't enough on a night when the Cubs went 2 for 14 with runners in scoring position and left 15 runners on base.
''We created plenty of opportunities, that's for sure,'' Quade said. ''Ultimately, it's a situation you've got to keep working on to try to get better.''
NOTES: Gonzalez considers Costanza day-to-day. ''Give him a couple days and hopefully get him back in there, because he makes stuff happen,'' he said. ... Braves RHP Tommy Hanson threw nine pitches during a short bullpen session on Monday and is slated to throw again on Tuesday as the latest step in his recovery from right rotator cuff tendinitis. Atlanta is hoping Hanson can make a rehab start on Saturday for Triple-A Gwinnett. ... Braves RHP Peter Moylan pitched a scoreless inning for Gwinnett on Monday. He's on the 60-day DL after having back surgery. Monday marked the first anniversary of Quade's ascension as Cubs manager. On Aug. 22, 2010, former skipper Lou Piniella announced his retirement and Quade was given the job on an interim basis. He had the interim tag removed after leading the Cubs to a 24-13 finish. ... Atlanta will send LHP Mike Minor to the mound on Tuesday to face Chicago's Casey Coleman, who is 0-3 with a 12.27 ERA in five appearances this season at Wrigley Field.
---
---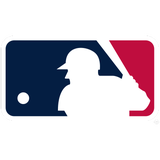 Get more from Major League Baseball
Follow your favorites to get information about games, news and more
---