Major League Baseball
Major League Baseball
Bochy surprised Giants fan's attackers still free
Published
May. 19, 2011 3:44 a.m. ET

Nearly seven weeks after a Giants fan was severely beaten at Dodger Stadium on opening day, San Francisco manager Bruce Bochy can't believe the culprits haven't been caught.
Before the Giants opened a two-game series against Los Angeles on Wednesday in the defending champions' first visit to the venerable stadium since the beating, Bochy shared the bewilderment felt by both teams, most fans and even the police since the brutal postgame attack on Bryan Stow in a parking lot.
''I am surprised, because there were a number of witnesses,'' Bochy said. ''In this time, with the video equipment and the availability of telephones and cameras and the information that you'd think we can get, I am very surprised that they haven't caught them.''
Stow, a 42-year-old paramedic and father of two, transferred Monday to a San Francisco hospital. He has opened his eyes after coming out of a coma, but still faces a lengthy, uncertain recovery.
Before their clubs' brief series began in a half-empty stadium, Bochy and Dodgers manager Don Mattingly said the beating has cast an undeniable pall over the West Coast's liveliest baseball rivalry.
''It affected us, to have one of our fans have this happen to him,'' Bochy said. ''He's a father with a family, and he comes out to watch a ballgame. It's tough to see that happen at a ballpark. This is a game. I'm not going to lie. It bothered everybody, and not just us.''
Los Angeles police have devoted extensive personnel and time to finding the two men in Dodgers gear who jumped Stow on March 31, with more than a dozen detectives working the case. They've pursued hundreds of leads on the attackers and the woman who apparently helped them escape the stadium, offering more than $200,000 in rewards for information.
The Dodgers' security presence was beefed up after the beating, with former Los Angeles police Chief William Bratton hired to assess security procedures. Dozens of police cars are parked outside the stadium nightly, and police said they planned to distribute sketches of the attackers to fans arriving for Wednesday's game.
But the police and security are watching a dwindling number of fans, thanks to the Dodgers' mediocre start to the season: thousands of empty seats were visible in the cavernous stadium when Clayton Kershaw threw the first pitch. Not even the Giants' presence attracted a healthy crowd.
''I think all these guys enjoy the rivalry,'' Mattingly said. ''We like playing in San Francisco, and I'm sure they like playing us here. It's nice when there's energy in the stadium and you get a little bit of that talking trash back and forth in the stands, but there needs to be some perspective. I don't care if you're in L.A. or San Francisco. I don't think anybody thinks (too much animosity) is all right.''
The Dodgers set up booths behind home plate and on several fan pavilions to accept donations to the Bryan Stow Fund, also soliciting for aid money on the scoreboard before the game.
The teams did much of their own healing in early April when the Dodgers visited the Giants' waterfront ballpark. Players from both clubs spoke to San Francisco's fans before the series opener about tolerance and sportsmanship amid a similarly heightened police presence.
For all the conciliatory talk, Bochy said there's still an uneasy vibe to the rivalry.
''You certainly think about it, and you think about your players as they're leaving the ballpark,'' Bochy said. ''I know that after the incident, security was tightened up, but there is that hanging over you. When you leave the ballpark, you've got to be aware of anything that could happen outside the ballpark.''
---
---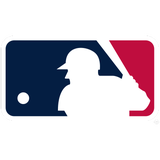 Get more from Major League Baseball
Follow your favorites to get information about games, news and more
---