Major League Baseball
Major League Baseball
Blue Jays 3, Tigers 2
Published
Jul. 25, 2010 4:13 a.m. ET

Cito Gaston has been around baseball to know that some wins are sweeter than others.
Through no fault of his Toronto Blue Jays, Saturday's victory over the Detroit Tigers left more of a sour taste than usual.
During the game, Tigers outfielder Magglio Ordonez fractured his right ankle on a slide into home plate and is expected to miss 6-8 weeks.
''That was just terrible to see,'' Gaston said. ''What a player, and he's so important to that team. He's a player that I have always admired on and off the field, so you really hate to see that.''
Ordonez is the second major injury this week for the Tigers, who also lost third baseman Brandon Inge to a broken left hand.
Tigers manager Jim Leyland didn't expect any sympathy, though.
''This is part of the game, and no one is going to feel sorry for us,'' he said. ''You always get tested in this game, and this is a test. We have to go out, play our butts off and see how many games we can win.''
The Tigers are expected to make a roster move to replace Ordonez before Sunday's day-night doubleheader against Toronto. They also lost Carlos Guillen during the game with a calf injury, and his status is still uncertain.
''We've got to revamp the whole thing right now, and I have no idea who is coming up or what we will be doing,'' Leyland said. ''I haven't even talked to my boss yet.''
Shaun Marcum (9-4) allowed two runs and eight hits in 5 2-3 innings for Toronto.
''I felt pretty good out there,'' said Marcum, who was making his second start after returning from the disabled list. ''I gave up a couple doubles to (Miguel) Cabrera, but right now, that guy is crushing every pitch from every pitcher in the majors, so you can't feel too bad about that.''
Kevin Gregg pitched the ninth for his 22nd save in 26 tries.
Detroit starter Rick Porcello (4-8) dropped to 0-4 in his last six starts, a stretch that included a trip to the minors. He allowed three runs on five hits and four walks in six innings.
''He gave us a chance to win the game, and that's big,'' Leyland said. ''He wasn't perfect, but he's showing a lot of progress.''
Vernon Wells gave the Blue Jays a first-inning lead with an RBI single. Jose Bautista doubled the margin with another one in the third, but Porcello escaped further damage by getting Aaron Hill to pop out to end the inning with the bases loaded.
''I got out of whack in that inning, but I was able to get it back on track,'' Porcello said. ''
The Tigers nearly tied the game in the bottom of the third, but Ordonez was thrown out at the plate trying to be the second runner to score on Miguel Cabrera's double. Ordonez, already limited to designated-hitter duties by soreness in the ankle, appeared to twist it awkwardly on the slide.
''I was in the clubhouse and saw it on TV,'' said Johnny Damon, who did not start because of a stomach bug. ''I saw his right foot go in the wrong direction. I was hoping it was just a sprain, but it wasn't. We've lost our three, six and seven hitters in a week. That's tough.''
Bautista's fifth-inning groundout gave the Blue Jays a 3-1 lead, but Scott Sizemore pulled the Tigers within a run with an RBI single in the sixth. Sizemore had replaced Guillen in the top of the inning after Detroit's second injury of the night.
Notes: Ordonez's injury makes it highly unlikely that he will reach any of the playing-time requirements needed to vest his $15 million option for 2011. ... With Damon ill, C Alex Avila was the only fully healthy position player on the Detroit bench for the final three innings. Leyland did use Damon to pinch-hit in the ninth inning. ''He shouldn't have played, because he was sick as a dog, but I gave him a chance to hit,'' Leyland said. ... Because of Friday's rainout, the teams finish their four-game series with a day-night doubleheader on Sunday. ... Toronto pitchers have not allowed a homer on their current eight-game road trip. ''We don't have a lot of guys that throw hard, so most of us are getting by on location and keeping hitters off balance - that stat means we are doing a good job,'' Marcum said.
---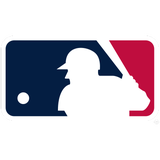 Get more from Major League Baseball
Follow your favorites to get information about games, news and more
---