Major League Baseball
Major League Baseball
Blue Jays 12, Braves 4
Published
Jun. 10, 2012 11:08 p.m. ET

After watching the Blue Jays score a combined five runs in two losses to the Braves, John Farrell fretted about his team's inability to ''bunch some hits together.''
The Blue Jays came through with an impressive solution in the final game of the series.
Brett Lawrie and Colby Rasmus each homered and drove in three runs and Toronto rallied from an early four-run deficit to beat Atlanta 12-4 on Sunday.
The Blue Jays set a season high with 18 hits as they ended a three-game losing streak. The offensive outburst, which started with a six-run fifth inning, came after Toronto was held to one hit in four scoreless innings by Braves rookie Julio Teheran.
''The way things started out, it wasn't looking real promising,'' Farrell said. ''We were able to string a number of hits together. ... We were able to string together not only the six runs but it continued on through the middle and latter part of the game.''
The Braves' six-game winning streak ended even though they led 4-0 after three innings. Blue Jays left-hander Ricky Romero lasted only four innings.
A key to the Blue Jays' six-run fifth was Farrell's decision to replace Romero with pinch-hitter Yan Gomes, whose single drove in the first run. It was the first of five straight run-scoring hits.
Farrell said Gomes' hit ''seemed to open the flood gates a little bit.''
Toronto's big fifth inning came against the 21-year-old Teheran, who was called up for his first start of the season, and 37-year-old Livan Hernandez.
Teheran gave up four hits and four runs in 4 1-3 innings.
''I got a little bit too excited because I wanted to win the game,'' Teheran said. ''I got a little out of control.
''I'll try to be better for the next one.''
Teheran, the Braves' top prospect, was called up from Triple-A Gwinnett to fill in for Tim Hudson, who has bone spurs in his left ankle. Teheran allowed only one hit, Edwin Encarnacion's broken-bat single, through four scoreless innings before wilting in the fifth.
Braves manager Fredi Gonzalez said Teheran was told this would be a one-game visit to Atlanta, no matter how he fared.
Lawrie hit a two-run homer and Rasmus added a homer off Hernandez as Toronto added three runs in the sixth.
Carlos Villanueva (1-0) pitched two scoreless innings.
Hernandez (1-1) gave up five runs on seven hits, including two homers, in 1 2-3 innings. Hernandez has allowed nine earned runs on 13 hits in 4 2-3 innings in his last two appearances.
Gonzalez said the loss ''might be the ugliest game we've played in a long time.''
Kelly Johnson singled to start the fifth. Yunel Escobar walked and, after David Cooper struck out, J.P. Arencibia singled to load the bases in the fifth. Gomes' single, which ended an 0 for 16 slump, knocked Teheran out of the game.
Hernandez quickly inspired boos from the rain-drenched fans by giving up four straight hits: a single by Lawrie to drive in a run, a two-run single by Rasmus, a run-scoring single by Jose Bautista and Encarnacion's two-run double, giving the Blue Jays a 6-4 lead.
The boos grew louder in the sixth when Hernandez was left on the mound to endure another barrage that included the two-run homer by Lawrie, his fifth, followed by Rasmus' eighth homer.
''It didn't start off the way we wanted, but it just took a bit of a spark to get it going and it just kept going from there,'' Lawrie said.
Gonzalez said he stuck with Hernandez because he thought the right-hander's experience would enable him to recover.
''He's not going to spook in that situation,'' Gonzalez said. ''And they got him. Got to tip your cap to the Toronto Blue Jays.''
Rajai Davis singled in a run and pinch-hitter Omar Vizquel drove in a run with a sacrifice fly off Cristhian Martinez in the seventh. Kelly Johnson had triple off Martinez to drive in a run in the eighth.
Chipper Jones came off the disabled list and was 0-for-3 with a walk. Juan Francisco replaced Jones in the seventh.
Dan Uggla was hit by a pitch from Romero to open the second. Uggla moved to third on a double by Matt Diaz and scored when Rasmus dropped the ball for an error after making the catch on Freddie Freeman's fly ball.
David Ross had a run-scoring single in the second and Freeman drove in a run with a single in the third for Atlanta. Freeman had three hits.
Uggla had played every inning this season before he was replaced by Jack Wilson to open the eighth.
Bautista and Rasmus made back-to-back diving catches of drives by Michael Bourn and Martin Prado in the eighth.
Romero gave up eight hits and four runs, three of which were earned, in four innings.
NOTES: The 18 hits are the most for Toronto since they had 20 at Baltimore on Aug. 31. ... The Braves optioned C J.C. Boscan and OF Jose Constanza to Triple-A Gwinnett to clear roster spots for Teheran and Jones. RHP Cory Gearrin will be recalled from Gwinnett, replacing Teheran, to pitch out of the bullpen. ... Lawrie's RBI single in the fifth snapped an 0-for-17 drought. ... Hudson said his ankle feels better and he should be ready to start on Wednesday against the Yankees. ... Randall Delgado will face Ivan Nova in a matchup of right-handers when the Braves open a three-game home series against the Yankees on Monday night. The Blue Jays play another NL East team as they return home to open a series against Washington on Monday night with RHP Brandon Morrow trying for his eighth win.
---
---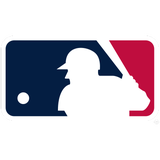 Get more from Major League Baseball
Follow your favorites to get information about games, news and more
---