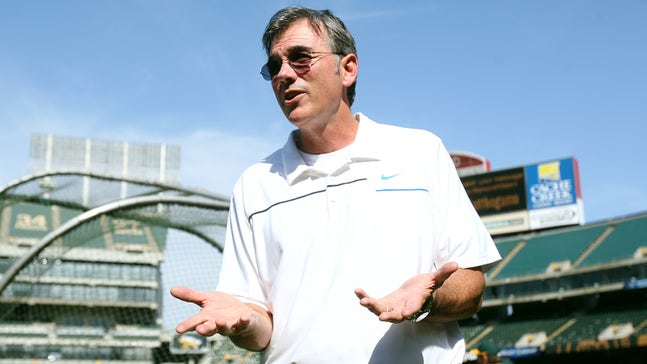 Billy Beane doesn't seem too concerned about A's sluggish start
Published
May. 8, 2015 12:30 a.m. ET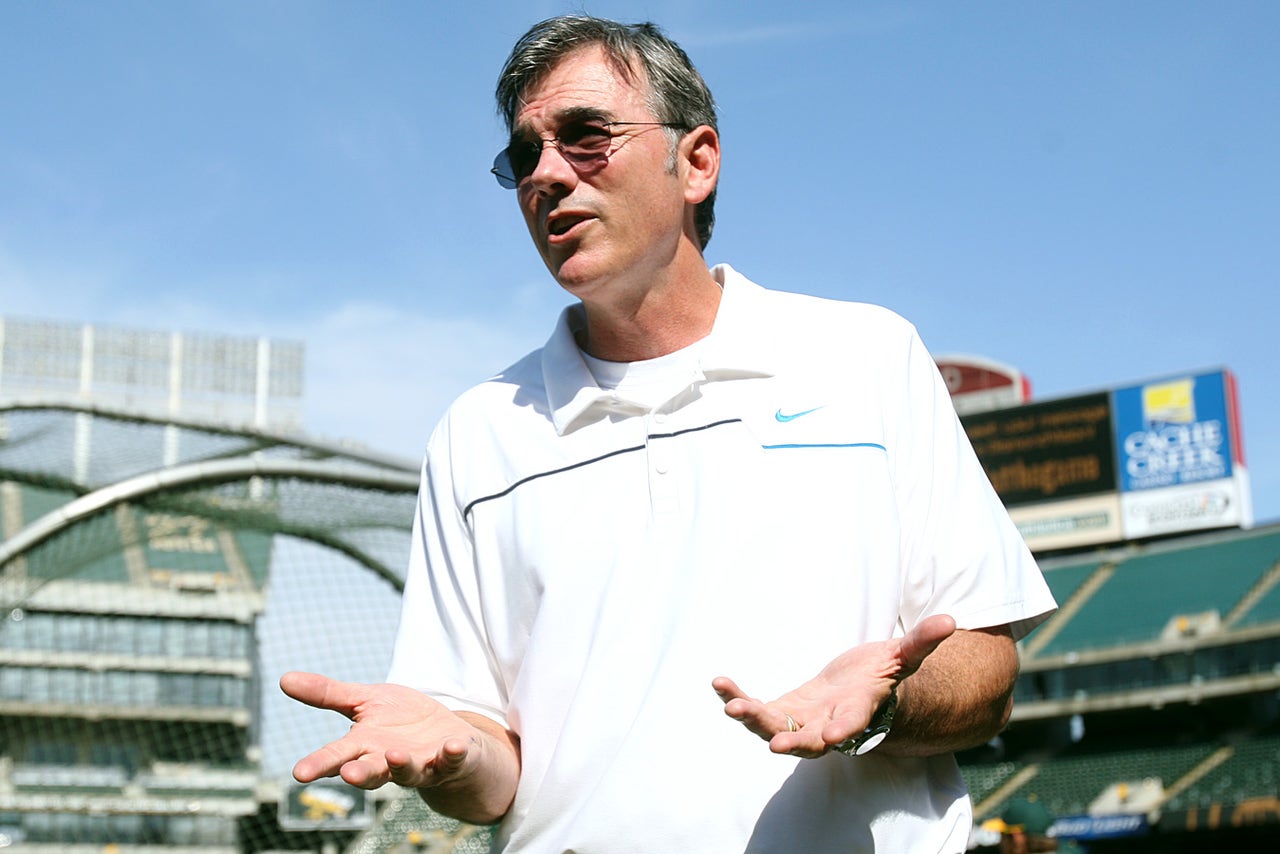 At 12-18, the new-look Oakland A's aren't exactly off to a fantastic start. In fact, they haven't had a start this poor in a while:
The #Athletics have matched their worst record after 29 games in the past 14 years; they were also 12-18 in 2009.

— Susan Slusser (@susanslusser) May 7, 2015
At seven games out in the AL West, the #Athletics have their largest deficit in the division after 29 games since 2001.

— Susan Slusser (@susanslusser) May 7, 2015
Despite that, general manager Billy Beane doesn't seem nearly as frustrated or concerned about it as you might expect him to be. 
After Thursday's 6-5 loss to the Minnesota Twins, John Hickey of Inside Bay Area caught up with Beane via phone...and Beane emphasized that no, he isn't frustrated. 
"Frustration is when you can't identify the problem," Beane said after the game by phone. "We know what the problem is, and we know we're able to address it."
Rather, he's advocating patience until closer Sean Doolittle and pitcher Jarrod Parker (and perhaps pitcher A.J. Griffin) make it back from their respective injury situations:
"I always felt with our injuries, we were going to be grinding our teeth the first month," Beane said. "Now we are starting to get people healthy, and I like our team very much when we're healthy."

Of course, Beane's flurry of roster moves in 2014 were the polar opposite of this current perspective. He went out and dealt Yoenis Cespedes to the Boston Red Sox for Jon Lester and gave up Addison Russell to the Chicago Cubs for Jeff Samardzija in a bid to improve his (at the time) league-leading A's for a playoff push they almost completely squandered.

But maybe this approach is more relevant in 2015 than it would have been a year ago. This new A's team is tied for second in the league in runs (with 140) and has shown signs of being a better offensive unit than the home runs and strikeouts club it was '14. Perhaps Beane is right in suggesting they not hit the 'panic' button just yet.

Then again, taking Beane at his word is often unwise, considering he could make seven trades by this weekend if he wanted to do so. The A's, while under-performing at the moment, do seem to have a decent core and should feasibly be able to right the ship - especially if the bullpen comes around. 

That must be what Beane is getting at with these quotes, as he apparently doesn't think it's time to make any rash personnel moves...yet.
---
---