Major League Baseball
Major League Baseball
Athletics 6, Orioles 2
Published
May. 28, 2011 7:06 a.m. ET

Maybe Oakland manager Bob Geren should get ejected more often.
The offense-starved Athletics scored three runs in the sixth inning after Geren was tossed by home plate umpire Angel Campos for arguing balls and strikes then added an insurance run on Josh Willingham's eighth home run of the season on the way to a 6-2 win over the Baltimore Orioles on Friday night.
''I didn't even really know he got ejected until they announced it,'' said Willingham, who had an RBI double during the A's three-run sixth. ''He can get thrown out tomorrow night if we can get three runs the next inning. That's fine with me.''
Geren's first ejection of the season and 10th of his career seemed to spark the A's, who reached double digits in hits for a second consecutive game.
Oakland put runners on base in every inning, batted around during the sixth and reached double digits in hits for a second consecutive game. Every starter had at least one hit and five different players drove in runs.
It was the perfect start to the A's six-game homestand against the Orioles and Yankees following a tumultuous four-game series in Los Angeles when reliever Brian Fuentes publicly criticized Geren for a lack of communication. Former Oakland reliever Huston Street also was critical of Geren in published reports this week.
''You can't expect double digit hits every night but getting them in back to back games is a good start,'' Geren said. ''Guys are feeling a little more confident about themselves offensively. I like what I'm seeing.''
Ryan Sweeney hit a tiebreaking single in the sixth inning and also doubled and scored twice while Oakland matched its season high with four double plays.
Vladimir Guerrero singled to extend his hitting streak to 12 games for Baltimore, which had its five-game winning streak snapped.
Brad Ziegler (1-0) pitched two scoreless innings for the win while Joey Devine and Michael Wuertz pitched an inning apiece to complete the six-hitter.
The A's had lost seven of nine since moving into a tie for first in the AL West on May 17, primarily due to an offense that is last in the American League in runs scored.
That wasn't an issue against Baltimore.
''If we can put up four or five runs a game, I like our chances on any given night with our pitching staff,'' Willinghgam said. ''We haven't helped them as much as we should have so far this year but hopefully we can start coming around and putting some consistent games together.''
The A's scored all their runs in the sixth with two outs. Sweeney's RBI single snapped a 2-2 tie, while Willingham and Kurt Suzuki also drove in runs to help Oakland take a 5-2 lead. All the runs came off Baltimore reliever Alfredo Simon (1-1).
Willingham hit his eighth home in the eighth.
Hideki Matsui's two-out RBI-single in the first gave the A's a 1-0 lead after third baseman Mark Reynolds' fielding error prolonged the inning.
Baltimore got the run back against Gonzalez, who struggled with his control all night.
''We had him on the ropes,'' Orioles manager Buck Showalter said. ''We had some disciplined at-bats and you don't get (Gonzalez) in that situation very often, and it's unfortunate. It's frustrating because you've got a chance to beat a really good pitcher tonight.''
Gonzalez gave up consecutive singles to open the second then issued back-to-back walks, the second to Reynolds that forced in Guerrero. Gonzalez then struck out J.J. Hardy and got Jake Fox to ground into an inning-ending double play.
The A's got another big two-out hit in the second when David DeJesus lined a shot that glanced off Reynolds' glove and landed in left field. That slowed the ball enough to allow Mark Ellis to score from second.
Gonzalez got a scare in the fifth while trying to cover first base on an attempted double play. The throw from shortstop Cliff Pennington sailed behind Gonzalez, who rolled his left ankle while reaching back for the ball.
Fox scored easily from second on the error while Gonzalez limped noticeably around the infield. The Oakland lefty stayed in the game and gave up a walk to Nick Markakis before Guerrero hit into a double play.
Gonzalez, who finished with seven strikeouts and five walks, left after giving up a leadoff single to Wieters in the sixth.
Oakland loaded the bases in the fifth to chase Baltimore starter Chris Tillman but failed to score when Simon struck out Suzuki and Ellis.
Tillman gave up two runs and six hits with two strikeouts. The right-hander, who has three straight no-decisions, also walked three and hit a batter.
Notes: The A's made a few roster moves in anticipation of the expected return of two-time All-Star reliever Andrew Bailey. Oakland traded LHP to the Detroit Tigers in exchange for IF Scott Sizemore, who is expected to report to the team's Triple-A club in Sacramento. LHP Bobby Cramer was called up from Sacramento to take Purcey's place on the 25-man roster. ... Tillman has not allowed a home run in seven consecutive starts. ... Markakis singled in the third to extend his hitting streak to 12 games.
---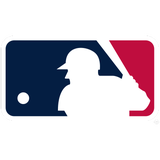 Get more from Major League Baseball
Follow your favorites to get information about games, news and more
---