Major League Baseball
Major League Baseball
Astros-Nats tied in 10th before rain suspends play
Published
May. 6, 2009 12:30 a.m. ET

Two last-place teams with struggling bullpens and other assorted woes played on and on, giving away leads as though neither wanted to win.

Fittingly, neither the Washington Nationals nor the Houston Astros did win Tuesday. Instead, because the Astros don't return to Washington this season, they'll have to wait until July 9 to settle who gets the "W" for a mistake-filled game suspended by rain with the score tied at 10 in the 11th inning.

Play was halted with LaTroy Hawkins - Houston's fifth pitcher - about to face Josh Willingham with a runner on first and one out in the bottom of the 11th. After a wait of about 75 minutes - and with heavy rain falling - everyone was sent home.

All in all, it was a dreary afternoon, and not just because of the weather: These clubs botched basics over and over, combining for 13 walks, three errors, 18 runners left on base - and several other miscues.

"Both teams were kind of going back and forth, and you could just sort of feel it - both bullpens have been used a lot," said Washington's Ryan Zimmerman, who extended his hitting streak to 23 games. "Any time you can't hold (a lead), it's disappointing, obviously."

First, Houston led 5-2, thanks in part to Washington catcher Wil Nieves' way-off-the-mark throw on a sacrifice bunt in the fifth.

"Bad throw by the catcher, and I made some bad pitches. Combine all that together, and there's four runs," said Washington's Scott Olsen, who gave up five runs in five innings.

But the Nationals went up 8-5, sending 12 men to the plate in the sixth, when they scored six runs with the benefit of only - get this! - two hits. They had plenty of help: five walks, a hit batter and an error.

"One of the weirdest situations I've ever seen. We go from pitching really great (for) one, two days, and then just the opposite. I don't know what the heck to do. I don't know how to explain it," Astros manager Cecil Cooper said. "How many did we walk today? 10?"

Well, Skip, actually it was eight.

The trouble started for Houston when ace Roy Oswalt left in the sixth because he hurt a finger on his pitching hand while batting in the fifth. On came Chris Sampson, he of the three walks in 15 1-3 innings this season before Tuesday. On this day, he faced seven batters and walked four of them - forcing in three runs.

"I had a bad day," Sampson said. "I'm human. Everybody out there's human."

More proof of that followed. Tim Byrdak entered and got a grounder to short - a simple play that should have ended the inning. But Miguel Tejada bobbled the ball and by the time he threw, it was too late, an error making it 7-5. When Byrdak hit Nick Johnson, it was 8-5.

"Just unbelievable," Cooper said. "And it wasn't one guy. It was a host of people."

A night earlier, Astros relievers walked in two runs as part of a three-inning, seven-run bullpen outing that led directly to Washington's 9-4 victory.

"The last two games were just very ugly," Hawkins said. "Just very, very ugly."

This time, though, the Nationals gave it right back.

Houston tied it at 8 with a three-run seventh, which included an error by shortstop Cristian Guzman, who dropped a throw. In the eighth, Garrett Mock walked Darin Erstad, who scored on a wild pitch to put Houston ahead 9-8.

"A couple plays that we didn't make cost us six runs total," Nationals manager Manny Acta said. "When your pitching is struggling, you have to catch the ball."

Guzman's first homer of 2009, a two-run shot off Geoff Geary in the eighth, gave Washington a 10-9 edge. The Astros tied it in the ninth on Geoff Blum's sacrifice fly off Kip Wells.

"We've got leads that we need to hold," Nationals acting GM Mike Rizzo said. "We need to play better defense, and we need the bullpen to perform."


Notes


Oswalt hasn't won this season. ... Washington is sending RHP Saul Rivera to Triple-A Syracuse and bringing LHP Joe Beimel off the DL. Beimel will get a chance to earn the closer's job, Acta said.
---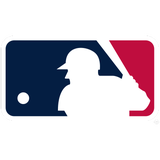 Get more from Major League Baseball
Follow your favorites to get information about games, news and more
---