Major League Baseball
Major League Baseball
Angels get a firsthand look at newcomer Pineiro
Published
Feb. 22, 2010 10:49 p.m. ET

Joel Pineiro played long enough in the AL West to give the Los Angeles Angels a preview of how well he could pitch.
Pineiro is back in the division now, on the Angels' side.
``I'm just excited to come in to a winning organization and a winning ballclub,'' Pineiro said Monday. ``It starts from the front office all the way down to the coaching staff, manager and all around. It's just a great group here and I can't wait to get it started.''
The 31-year-old righty joins a potentially strong rotation of Jered Weaver, Joe Saunders, Ervin Santana and Scott Kazmir. The Angels hope Pineiro's arrival helps make up for the loss of ace John Lackey, who became a free agent and signed with Boston.
Pineiro signed a two-year, $16 million contract with the Angels in the offseason. He made his major league debut with Seattle in 2001 and stayed with the Mariners through 2006, getting a close-up look at the Angels.
Seattle let him leave after a season in which he went 8-13 with a 6.36 ERA and fell out of the starting rotation, one year after he underwent right elbow surgery. Pineiro then resurrected his career in St. Louis with pitching coach Dave Duncan.
After Duncan told him to rely mainly on his sinker, Pineiro put together one of his best seasons, going 15-12 with a 3.49 ERA in 2009. He allowed only 27 walks over 214 innings to lead the majors with a 1.1 walks-per-nine-innings ratio, as well as a majors-leading 2.73 ground-ball/fly-ball ratio.
Despite his improvement, the cost-cutting Cardinals set him free after he sought a three-year deal worth around $25 million.
``From the beginning, they said they wanted to go after a guy for a one-year deal,'' Pineiro said. ``They had locked up (Chris) Carpenter, (Kyle) Lohse and (Adam) Wainwright already, so three out of the five they've got locked up for three or four years.''
``It's business, I guess,'' he said.
Pineiro has never been an opening-day starter. He's not expected to get the assignment with the Angels, either. That's not much of concern to Pineiro.
``I think we're all a leader in a special way,'' he said. ``I don't think there's going to be that one guy that's always yelling and taking that role. I think we all get along great. We've all got our own little way out there, working and having some fun.''
``That's one thing about being No. 1. After the first five games of the year, everybody becomes a No. 1.''
---
---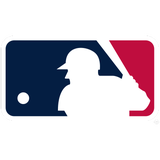 Get more from Major League Baseball
Follow your favorites to get information about games, news and more
---