Major League Baseball
Major League Baseball
A-Rod out six months after surgery
Published
Jan. 16, 2013 12:00 a.m. ET

Alex Rodriguez had surgery on his left hip Wednesday and is expected to be sidelined until after the All-Star break.
The New York Yankees said Dr. Bryan Kelly repaired a torn labrum and impingement and the operation at the Hospital for Special Surgery in New York ''went as planned and without complication.''
The 37-year-old former All-Star third baseman is expected to be released from the hospital on Thursday and the anticipated time for a full recovery is six months. The Yankees signed free agent Kevin Youkilis this offseason to play third base while Rodriguez is out.
''Hopefully his surgery went well and he gets back as soon as possible,'' Yankees captain Derek Jeter said in Tampa, Fla. ''I don't know the details of how it usually takes, but you just want to make sure he's healthy.''
Kelly said last week that Rodriguez had a condition known as femoral acetabular impingement and it was caused by genes, not by steroids. Rodriguez admitted in 2009 that he used steroids while with the Texas Rangers from 2001-03.
Kelly said the injury was responsible for Rodriguez's poor performance in September and October, when A-Rod was benched in three of nine postseason games and pinch hit for in three others. He batted .120 (3 for 25) with no RBIs in the playoffs, including 0 for 18 with 12 strikeouts against right-handed pitchers.
Rodriguez is due $114 million over the next five years as part of his record $275 million, 10-year contract, so his health is a major concern for the Yankees.
Describing the bone meeting the socket, Kelly said ''we're basically taking an egg-shaped femoral head and through the use of a camera, a motorized burr and Fluoroscopic imaging, we're reshaping the bone to a predetermined shape.''
A 14-time All-Star, Rodriguez had right hip surgery on March 9, 2009, and returned that May 8. Kelly said the left hip requires more recovery time because Rodriguez is a right-handed hitter and rotates it when he swings.
NOTES: RHP Phil Hughes and the Yankees agreed to a $7.15 million, one-year contract, a raise of $3.75 million. The deal, which is not guaranteed, avoided salary arbitration. Players and teams without agreements are set to swap proposed arbitration salaries on Friday. Hughes, who is eligible for free agency after next season, was 18-8 in 2010, slumped to 5-5 the following season as injuries slowed him, then rebounded to a 16-13 record last year. Three Yankees remain in arbitration: right-handers David Robertson and Joba Chamberlain, and left-hander Boone Logan. New York's projected payroll is at about $198 million for 15 players, including $8.5 million the Yankees are paying Pittsburgh as part of last year's trade sending A.J. Burnett to the Pirates. ... As part of their spring training schedule, the Yankees will visit Army at West Point, N.Y., on March 30.
---
---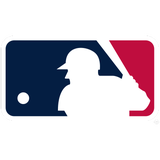 Get more from Major League Baseball
Follow your favorites to get information about games, news and more
---