Major League Baseball
Major League Baseball
A-Rod likely back after All-Star break
Published
Jan. 8, 2013 12:00 a.m. ET

Alex Rodriguez's surgeon says the New York Yankees third baseman probably will be ready to return to the field after the All-Star break.
''It would be great if he returns faster. Possible that it would take longer,'' Dr. Bryan Kelly of the Hospital for Special Surgery said Tuesday.
Kelly is scheduled to operate Jan. 16 on the 37-year-old's left hip, which has a torn labrum, bone impingement and a cyst. The procedure is estimated to take two hours,
''Can I give you a percentage chance as to whether or not he's going to be closer to the 15-year-old or the 60-year old?'' Kelly said during a 40-minute conference call. ''The imaging studies show that he has some cartilage wear that makes me think that we will get him back to his pre-injury level of play, that it's not so extensive that it will ultimately impact his ability to play. But unfortunately our imaging doesn't give us all the information, and that is something that we're going to know at the time of surgery or after the time of surgery, during that investigative portion of the procedure.''
Kelly said the condition, known as femoral acetabular impingement, was caused by genes, not by steroids. Rodriguez admitted in 2009 that he used steroids while with the Texas Rangers from 2001-03.
''This is a developmental, genetic predisposition to a certain shape of the hip joint that occurs during the first 15 years of development,'' Kelly said. ''Steroids don't change the shape of your bones, of your hip joint.
Kelly said the injury was responsible for Rodriguez's poor performance in September and October, when A-Rod was benched in three of nine postseason games and pinch hit for in three others. He batted .120 (3 for 25) with no RBIs in the playoffs, including 0 for 18 with 12 strikeouts against right-handed pitchers.
Rodriguez is due $114 million over the next five years as part of his record $275 million, 10-year contract, so his health is a major concern for the Yankees.
Describing the bone meeting the socket, Kelly said ''we're basically taking an egg-shaped femoral head and through the use of a camera, a motorized burr and Fluoroscopic imaging, we're reshaping the bone to a predetermined shape.''
Technology is a big part of the operation.
''We have the capacity now,'' he said, ''to take our preoperative imaging and put it in a computer program, which will tell us exactly what shape we need to make it in order to provide the effective range of motion that's required for his specific sports requirements, both with his fielding position and with his offensive position.''
A 14-time All-Star, Rodriguez had right hip surgery on March 9, 2009, and returned that May 8. Kelly said the left hip requires more recovery time because Rodriguez is a right-handed hitter and rotates it when he swings.
Pete Draovitch, a certified athletic trainer and therapist who heads hip rehab at HSS, will work with Rodriguez and will design the programs, and Tony Ambler-Wright, who specializes in deep-tissue therapies and will work with A-Rod on a daily basis.
After the operation, Rodriguez will need six-to-12 weeks for the tissue to heal down to the bone but will do some range-of-motion exercises. He will then start more aggressive physical therapy such as isometrics to strengthen the area that requires ''muscle reeducation.'' That will be followed by endurance and coordination exercises.
''It's like driving with a different set of wheels on your car,'' Kelly said.
---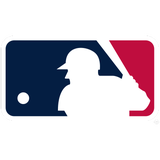 Get more from Major League Baseball
Follow your favorites to get information about games, news and more
---