Major League Baseball
Major League Baseball
A night to mourn ... and celebrate
Published
Jul. 16, 2010 1:00 a.m. ET

Keith Cutler died last week, amid the same South Dakota farmlands where he was born 87 years ago. He was an ardent Yankees fan, even though Claremont, S.D., is about as different from The Bronx, N.Y., as an American town could be.
At dusk Friday, Sherman Cutler, now 58, was wading through the steep history in Yankee Stadium's Monument Park. He was 1,500 miles from home. He had buried his father less than one week ago. And despite hailing from a place unknown to most Yankees fans, he could understand the meaning of this night perhaps as well as anyone among the oft-loud, sometimes-silent crowd.
The Yankees were playing for the first time since the death of principal owner George Steinbrenner.
This was the first game at Yankee Stadium since the passing of longtime public address announcer Bob Sheppard.
And it was Sherman Cutler's first chance to see his team – his father's team – since losing the man who taught him to love the Yankees.
Sadness? Sure, Cutler said. There was some of that. But this felt like a night to remember, rather than mourn.
"I think," Sherman Cutler said, his wife by his side, "it's more of a celebration."
Indeed it was.
The Yankees hand off from one generation to the next with the skill of an artful quarterback. They have a greater sense of their own history than any other franchise in American professional sports, and that was on abundant display throughout a steamy, emotional night.
Then, in the ninth inning, the drama climbed to a higher octave.
In a game the Yankees resolved that they simply had to win, Derek Jeter was one line drive away from a storybook ending.
The captain had perhaps the closest relationship with Steinbrenner among all the active players. It had been Jeter, after all, who addressed the crowd of 47,524 during the moving pregame ceremony. And there he was again, a bat in his hands and the winning run on second. The script was nearly complete.
But wait. Rewrite. Dan Wheeler struck out Jeter with a down-and-away slider. Two out. So it was up to Nick Swisher.
As heroes go, Swisher didn't appear to be as compelling as Jeter. Swisher is in only his second season as a Yankee. By his own admission, he wasn't very close to The Boss. He could recall speaking with Steinbrenner on only a couple occasions – and they were brief conversations, at that.
On a deeper level, though, the gregarious right fielder was the perfect man to take the last swing. Swisher played college baseball at Ohio State; Steinbrenner obtained a master's degree from the university and worked there as a graduate assistant football coach.
So this is what happened next: Called strike. Ball low. Ball high. Base hit, right field. Ballgame. Yankees 5, Rays 4.
Jeter, of course, is a fan of the rival Wolverines.
"The Boss didn't like Michigan," the captain quipped, "so I figured I'd strike out and give him one final victory for Ohio State."
The evening begged for a dramatic conclusion, if only to render some verdict on whether the occasion was happy or sad. Until Curtis Granderson slid home with the winning run, the crowd's emotions were stuck in neutral. And that was OK, too.
In one sense, the night was whatever you wanted it to be. If you came to cheer, you could cheer. If you came to mourn, you could mourn. All emotions were welcome, and the Yankees brought them forth with a pregame ceremony that was dignified from start to finish.
Of the two men, Steinbrenner, with his bluster and stature, had a much higher pop-culture profile. Sheppard, known for his divine voice, would have been unrecognizable to fans in most other major-league ballparks. But the Yankees' presentation paid great homage to The Boss while affording Sheppard his due.
Sheppard, in fact, gave a posthumous benediction. At 6:45 p.m., a recording of his voice boomed through the Stadium. LADIES AND GENTLEMEN, WELCOME TO YANKEE STADIUM. It was the first chill-worthy moment of the night. Others followed.
Mariano Rivera, as august before the game as was in the ninth inning, walked gracefully from the dugout and placed two long-stemmed roses at home plate in honor of Steinbrenner and Sheppard. A West Point bugler played Taps.
Once the national anthem was done, Jeter stepped to the microphone. He spoke of the legacies both men had left before asking for a moment of silence. The crowd obliged – then offered a thunderous, heartfelt ovation.
The kind New Yorkers do best.
"Beautiful," Girardi said later, his voice breaking.
The public address system remained silent throughout the game, as a tribute to Sheppard. The mood was somber and respectful – but never funereal.
At one point, the grand scoreboard in center field showed the biceps of a fan who had already tattooed "The Boss 1930-2010" on his right arm. Fake or not, it received immediate applause from the masses.
It was that sort of night, one Girardi described as "wonderful" and "sad" within the very same sentence. But it ended in a way that enabled Jeter to say the words every Yankee deeply wanted to hear: "The Boss would have been proud."
Perhaps Sherman Cutler knew something like this was going to happen, when the journey began with a four-hour drive to the small airport in Grand Forks, N.D. His son, Colin, had given him tickets to Friday's game as a Christmas gift, not knowing how important the night would be to the Yankees – or his family.
Even after his father died, Sherman Cutler didn't think about canceling the trip. But the grief was on his mind, too, as he stood in Monument Park. "I wish he was here," he said.
And yet Sherman Cutler had the next-best thing: his wife, his son and his daughter-in-law, all with him at Yankee Stadium. Just like the men in pinstripes, they felt their loss. But when the night was over, they had won.
 
---
---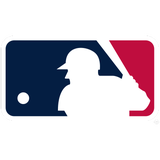 Get more from Major League Baseball
Follow your favorites to get information about games, news and more
---