Major League Baseball
Major League Baseball
A look at the Mariners' haul
Published
Jul. 9, 2010 1:00 a.m. ET

Smoak has been on the prospect radar for a long time. As a high school player in South Carolina, he was one of the top hitters available in the 2005 prep draft class. He ranked 95th on Baseball America's Top 200 draft prospects that year but fell to the 16th round because of a strong commitment to South Carolina, and wound up turning down a reported $850,000 signing bonus from the Athletics to join the Gamecocks. While he had three strong seasons in Columbia, the Gamecocks never reached the College World Series with Smoak in the lineup.
He ranked eighth in Baseball America's Top 200 draft prospects list but fell to No. 11 in the draft that year, behind fellow first basemen Eric Hosmer (Royals) and Yonder Alonso (Reds) and seven spots ahead of Ike Davis (Mets). Smoak was compared to Mark Grace out of high school but showed more power than that in college and in pro ball.
One pro scout contacted by Baseball America said a hitch in Smoak's swing was upsetting his timing, keeping him from maximizing his raw power, and as a result, his overall athleticism was beginning to be questioned.
The best prospect in the deal is Blake Beavan, a 6-foot-7, 250-pound right-hander and former first-round pick (2007) who is from Irving, Texas, and has to be bummed that he's been traded from his hometown club. Beavan is in the midst of an outstanding season, and scouts consider him a future No. 4 starter and innings eater. While he no longer throws in the mid-90s as he did in high school, Beavan thrived at Double-A Frisco by commanding his 88- 91-mph fastball and having a good feel for his changeup and slider. He had just 12 walks in 110 innings at Double-A Frisco and had earned a recent promotion to Triple-A Oklahoma City.
"He can really pitch," one pro scout with an American League organization said earlier this week. "He doesn't need to throw hard to be effective. He has very good control, and it takes hitters one or two times through the order before they even start to get a feel for what he's doing. He's probably not an ace, but he's got average stuff with command. That's a fourth-starter profile."
The other prospects involved have lower ceilings. Right-hander Josh Lueke, 25, dominated as an older player in the low Class A South Atlantic League to begin the season and was pitching in middle relief at Frisco at the time of the trade. He has excellent arm strength, with a 92- 96-mph fastball and above-average slider.
Lueke missed much of the 2009 season after he was arrested in May 2009 on rape charges. In October of that year he was released for time served as part of a plea arrangement. He pleaded no contest to false imprisonment with violence
Second baseman Matt Lawson, 24, also was at Frisco at the time of the trade and is an aggressive, offensive-minded second baseman.
It's an impressive deal for the Rangers, because even if Lee is just a rental, they gave up only two players who were remotely part of their future plans, and Chris Davis — hitting .354/.403/.555 with 10 home runs at Triple-A Oklahoma City — can replace the struggling Smoak in their lineup immediately at first base.
---
For a trial subscription to Baseball America, click here.
---
---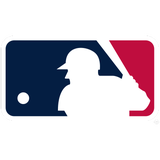 Get more from Major League Baseball
Follow your favorites to get information about games, news and more
---