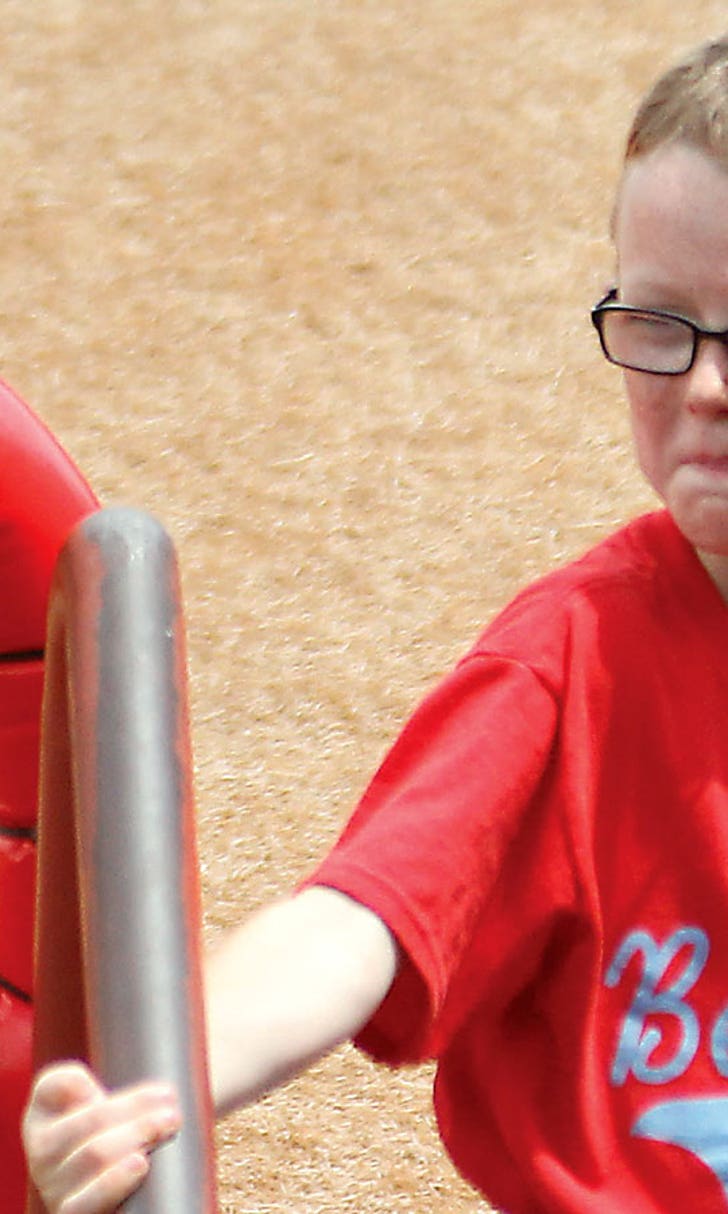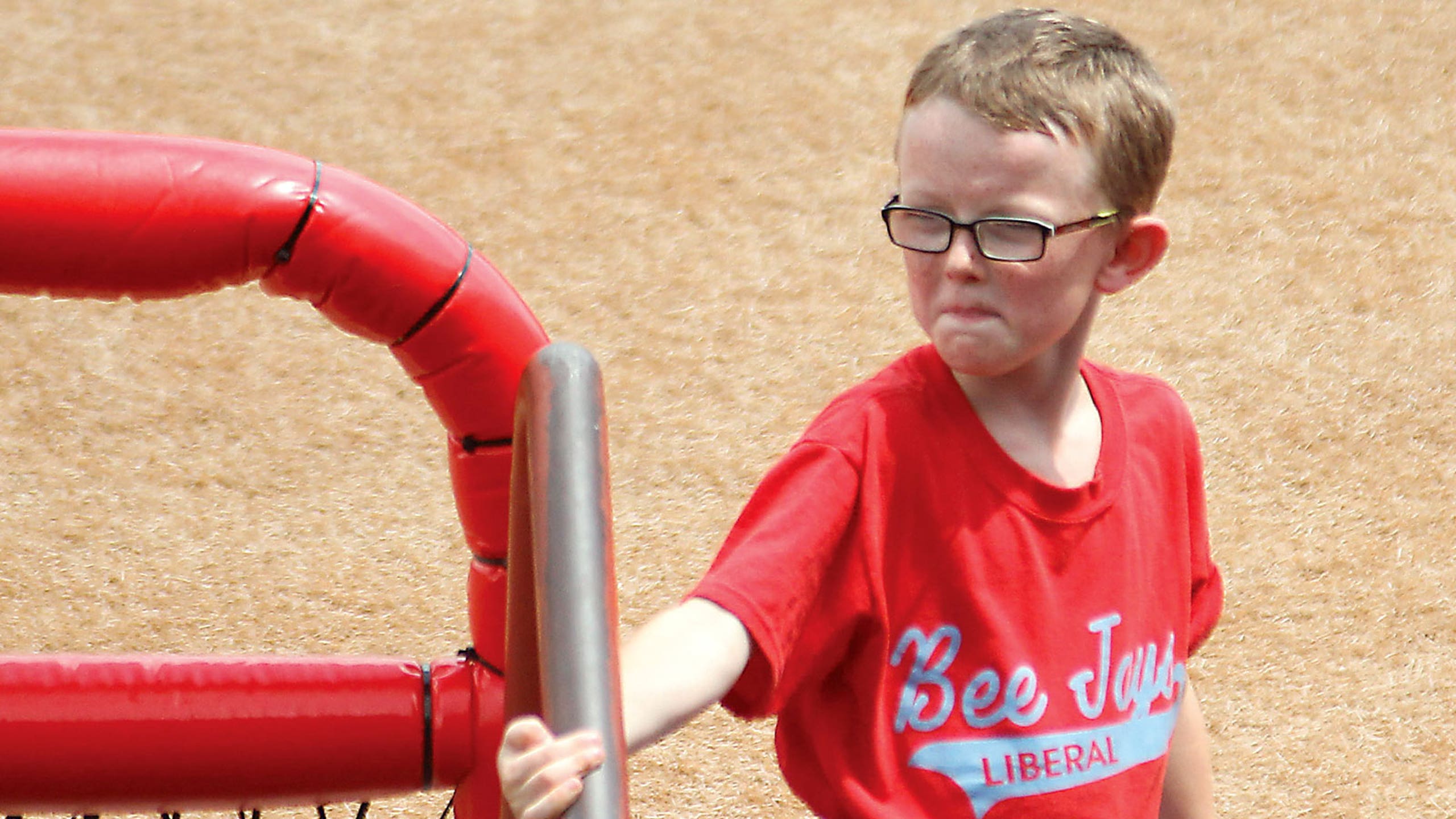 9-year-old batboy struck in head by swung bat during game dies
BY foxsports • August 3, 2015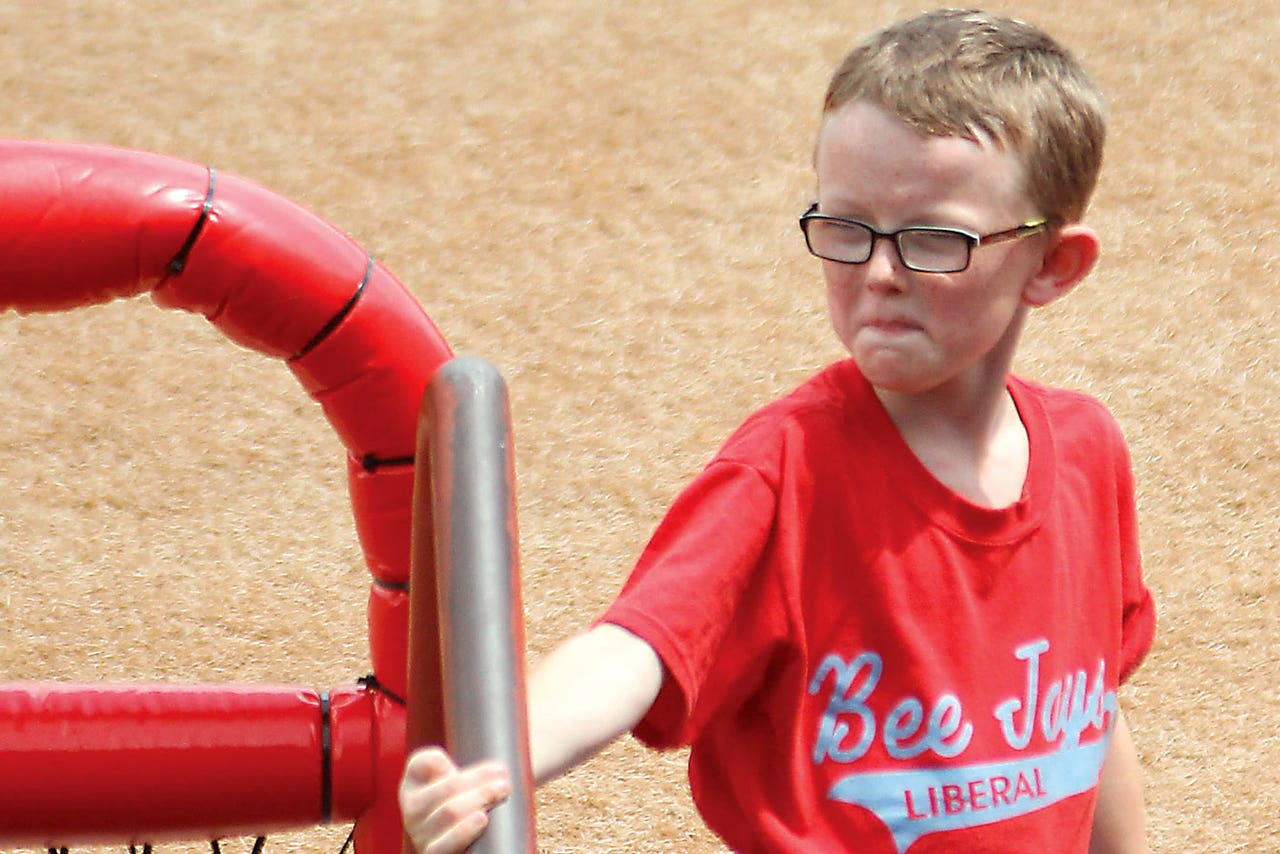 Kaiser Carlile, the 9-year-old batboy who was struck in the head by a bat during a baseball game in Kansas on Saturday afternoon, died late Sunday, his team announced on its Facebook page.
The Liberal Bee Jays' posting read:
The team also changed its avatar and background image on Facebook to images of Carlile.
The team has set up a GoFundMe account to help Kaiser's family pay for expenses.You can donate here.
According to The Associated Press, the boy was injured during a game Saturday when he strayed too close to the on-deck circle. A Bee Jays player swung a bat and, on his backswing, struck Carlile on the head. A spokesman for the National Baseball Congress said that per league rules, Carlile was wearing a helmet.
The NBC is a summer league for amateur and semi-pro players. According to The AP, the plate umpire, Mark Goldfeder, is also a longtime paramedic and treated Carlile until an ambulance arrived and took the boy to a hospital.
Late Sunday and early Monday, the sports world began paying tribute to the boy.
Kaiser's parents met with the team's players after their son died, and urged them to keep playing in the series, according to Mike Carlile, a member of the boy's extended family and the Bee Jays' general manager
@LiberalBeeJays prayers for The Carlile family. Just heartbroken to hear the news. I never knew Kaiser and wish i had. RIP buddy #⚾️⚾️

— greg swindell (@GregSwindell) August 3, 2015
"We just lost a little, 9-year-old Bee Jay and it's incredibly sad," Carlile said. "No one wrote us a book to tell us how to do this. We're just dealing with it the best way we know how and that's to keep coming out and keep honoring Kaiser on the field."
Carlile said Kaiser was a "kid, small in stature, who just wanted to be one of the guys." He said Kaiser was eager to get to the ballpark every day, and that watching him interact with the baseball players was entertaining.
"They kid each other, gig each other ... Kaiser and our head coach were very tight. It was special," he said.
The Liberal Bee Jays went on to win a game Sunday night and advanced to the semifinals.
"It is such an unfortunate accident and all we can do is be strong for the family," team manager Adam Anderson said. "That's all they wanted us to do was go out there and play a good baseball game, and that's what we did."
The National Baseball Congress announced Monday it was suspending the use of bat boys and girls during its World Series in Kansas following the death of a 9-year-old boy who was hit by a bat.
The organization is planning to honor Kaiser at games Monday and Tuesday.
The city of Wichita owns the facility and is deciding whether to investigate the death. A city official says it's too early to decide.
The Associated Press contributed to this report.
---
---