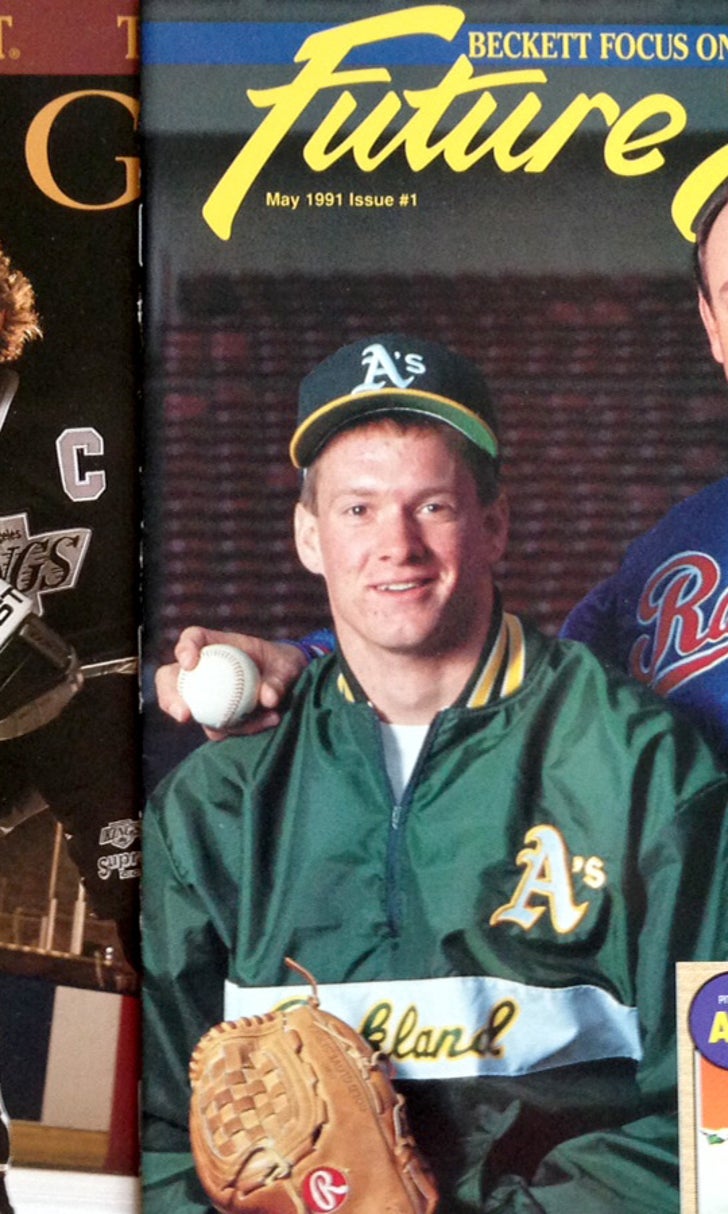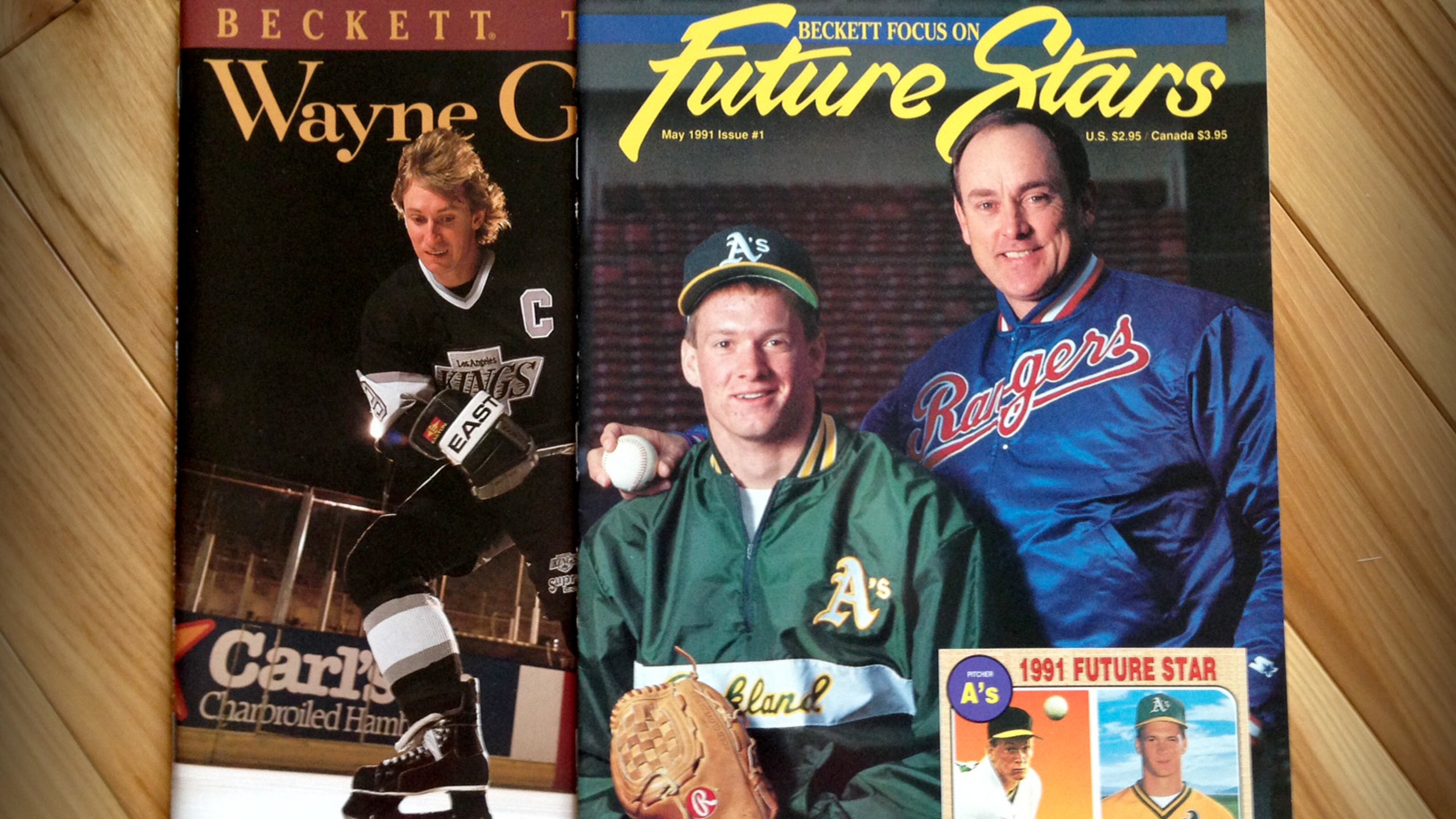 5 things you don't know about those Beckett sports card magazines
BY foxsports • October 30, 2014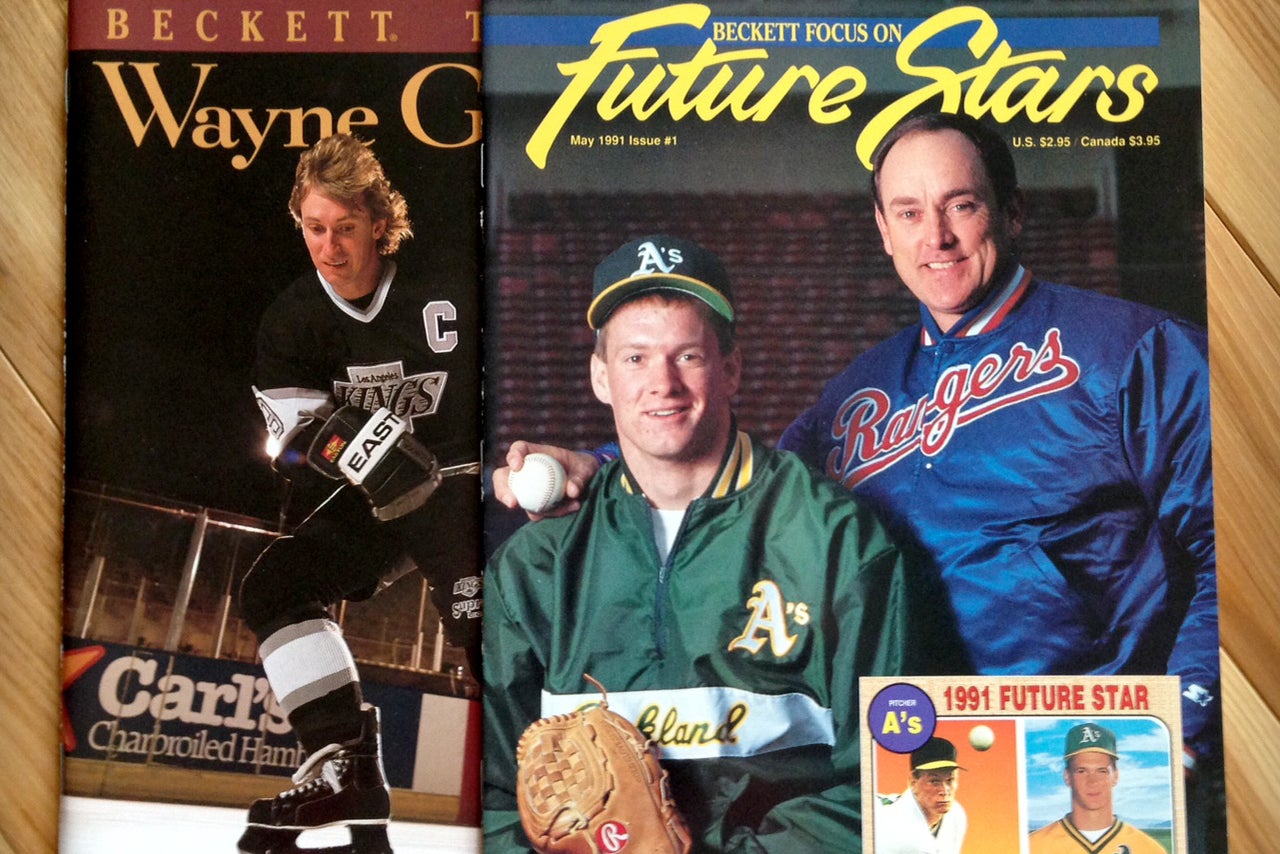 The sports card collecting craze reached a fever pitch back in the early 1990s, and if you were a kid who was fond of sports and had a certain amount of weekly disposable income, chances are you used every penny you had to plunk down on packs of Topps, Donruss, Upper Deck, Fleer and all the others.
Ah, but then, you had to know how much your wares were worth. There were always a couple of wholly viable newsstand options out there, but there was one undisputed industry leader: Beckett pricing guides. Some three decades after its formal founding, Beckett Media has since grown into a massive company, pricing millions of cards online  and becoming a hub not just for pricing but also selling, grading and authenticating cards and other memorabilia.
A rabid card collector in his youth, James Beckett III earned a Ph.D. in statistics in 1975 from Southern Methodist and went on to publish (along with a partner) what is regarded as the first truly comprehensive baseball card price guide. The Sport Americana Baseball Card Price Guide went on sale for $6.95 in 1979, and the sports card industry would never be the same.
Then a tenured professor at Bowling Green University who was publishing paper with titles like "A special distributional result for bilinear forms," Beckett ended up leaving his job in academia in 1980 to concentrate on annual updates to the price guide. (He also, according to one bio, served as a "full-time consultant and expert witness for corporate and government clients in large federal class actions" for a period of six years in the early '80s.)
Then, in November 1984, Beckett published the landmark first issue of Beckett Monthly Baseball Card Price Guide, priced at a reasonable $2.50. (The price would barely increase for the next 10 years.) Starting with the 1948 Bowman and running all the way through to the 1984 Topps set, the issue featuring Roberto Clemente on the cover effectively set in motion an industry that would soon be worth billions. 
2. Beckett Media was baseball-only through the '80s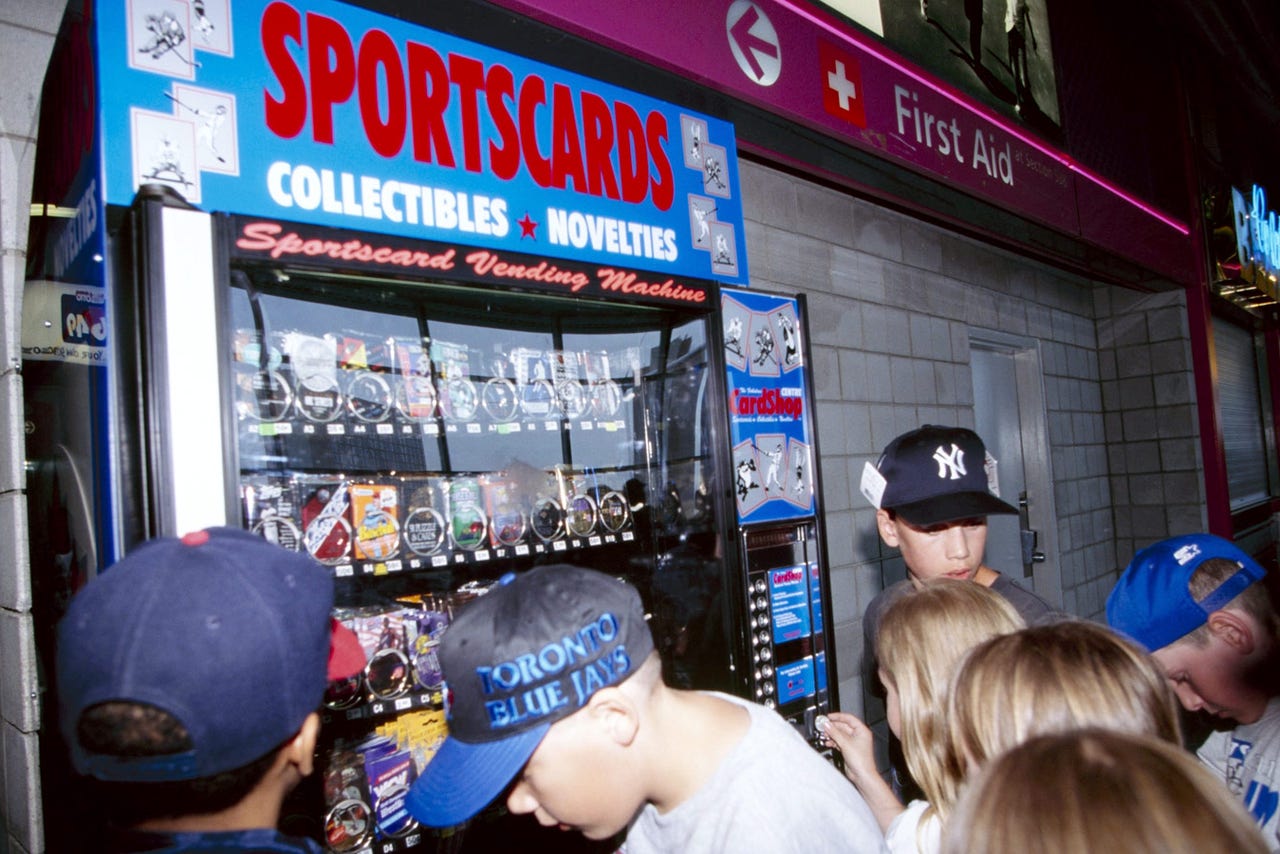 In the 1990s, there was no better way to attract a young boy's attention than with a sign that read "sports cards."

As Beckett grew through the 1980s, baseball cards were the company's bread and butter, which made sense because there were decades of good cards before then for people to evaluate. But other sports, such as football and basketball, had long card-collecting histories as well. The industry just hadn't matured to the point where they had big marketplaces for traders.
That all ended during a 10-month stretch as the '80s were coming to a close. In late 1989, Bo Jackson appeared on the first issue of Beckett Football Card Magazine. In May 1990, as Michael Jordan was heading toward the end of what would be his final season without an NBA title, his face (in mid-free throw concentration) graced issue #1 of Beckett Basketball Card Magazine. And Wayne Gretzky, with his flowing blond mane, was the natural choice to appear on the debut of Beckett Hockey Magazine in September 1990.
A new decade has come full circle, and Beckett Publications was positioning itself as the market leader in pricing not just baseball cards but all sports cards.
3. The pricing guides eventually made Beckett a lot of money
In 2008, after having cashed out from his sale of Beckett Publications, Beckett married Diane Burgdorf, who had been married for 18 years to Mark Thatcher, son of British prime minister Margaret Thatcher. And according to one Dallas-area real estate gossip blog, Beckett bought a $10.85 million, six-bedroom mansion around the same time in a nearly-all cash deal.
A couple of years later, Beckett purportedly sold the property at a loss of about $2 million -- or about 24 near-mint 1952 Mickey Mantle cards.
4. The magazines themselves also became collectibles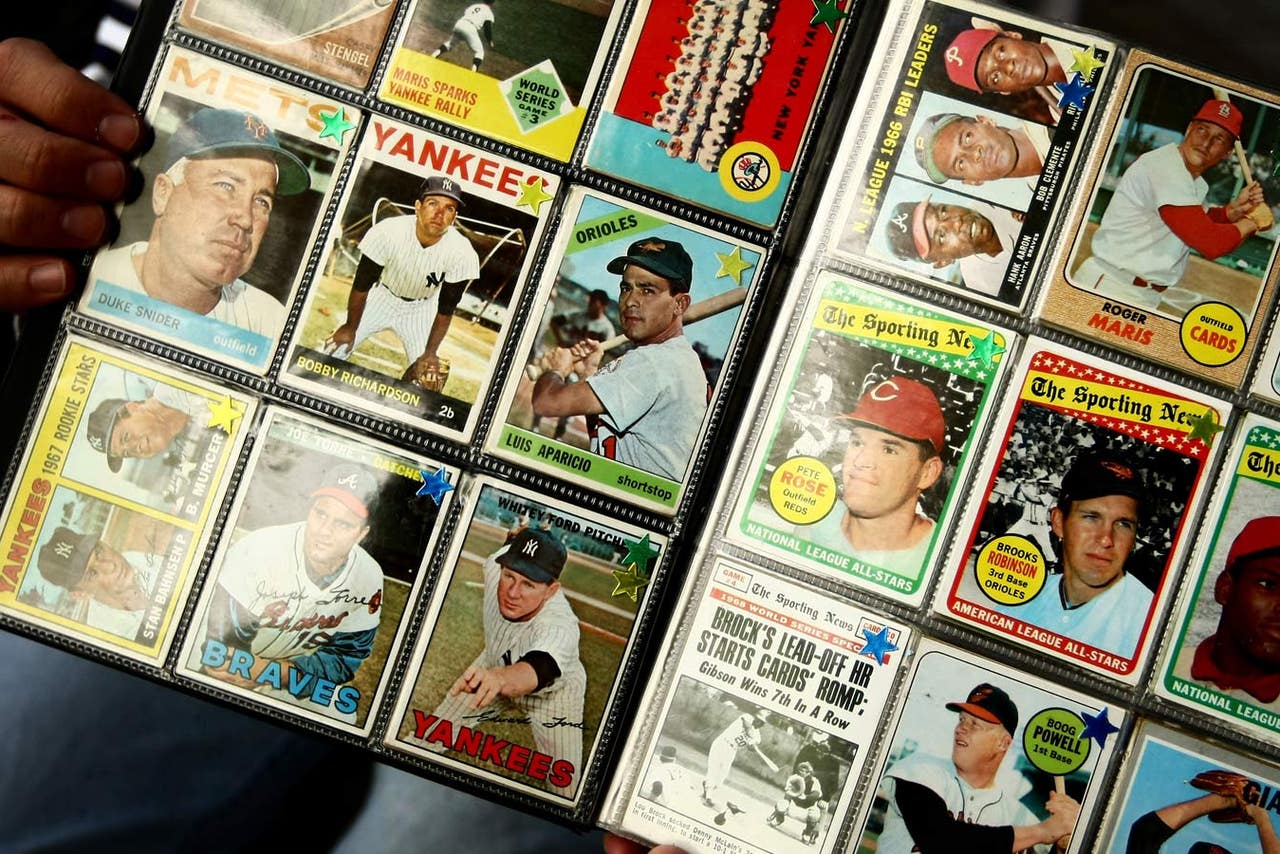 For a while, everyone was making money off cards, and a Beckett magazine was the fastest way to figure out how much.

OK, a confession: After all these years, my bookshelf still houses a few old issues of Beckett pricing guides from the mid-'90s, during my own personal card-collecting heyday. Even back then, the issues themselves -- especially baseball and basketball -- were known for their own perceived value. Maybe it was the high-gloss covers or original photography, but when you bought a new issue, you made damn sure to take good care of it.
Apparently, I wasn't alone. Online auction sites are filled with past issues from Beckett guides across all sports. My Basketball Issue #50 (Sept. 1994) with original artwork of Shaquille O'Neal? A measly $3, barely above list price. Even that Issue #1 with Michael Jordan on the cover won't cost you a Hamilton if you look around.
5. The card industry has declined, but Beckett Media is bigger than ever
The popularity of the print magazines is not quite what it used to be -- the baseball monthly alone used to circulate about 1 million copies, and now the combined 18 titles published by Beckett Media account for 1.1 million -- but the services offered by the company have grown just as the web has over the past 15 or so years. Now, Beckett can price far more cards online than it ever could in print form -- more than 2.6 million cards for baseball alone.
And the company -- which was sold in 2005 and renamed Beckett Media -- also offers an online marketplace, a card-grading service and auction services for anyone looking to sell their cards. And Beckett himself, who left as CEO when the company sold, still remains as a senior adviser and consultant.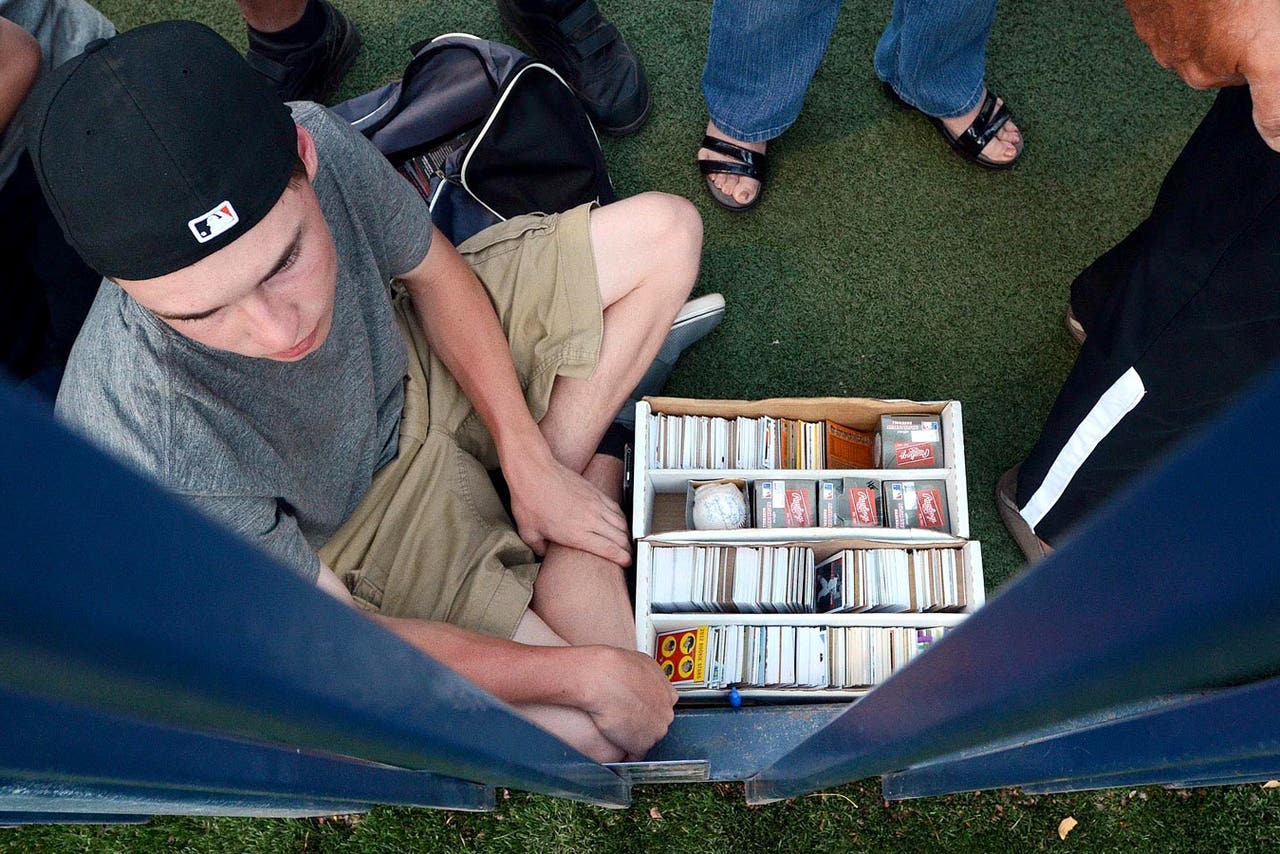 Far fewer card enthusiats are out there today than 20 years ago, and these days most of them use Beckett's website to monitor the worth of their collections.  
Even if card collecting is off of its late-'90s peak, there are still hundreds of millions of sports cards that need grading every month. And for 30 years, no company has done it quite like Beckett.
You can follow Erik Malinowski on Twitter at @erikmal and email him at erik.malinowski@fox.com.
---
---