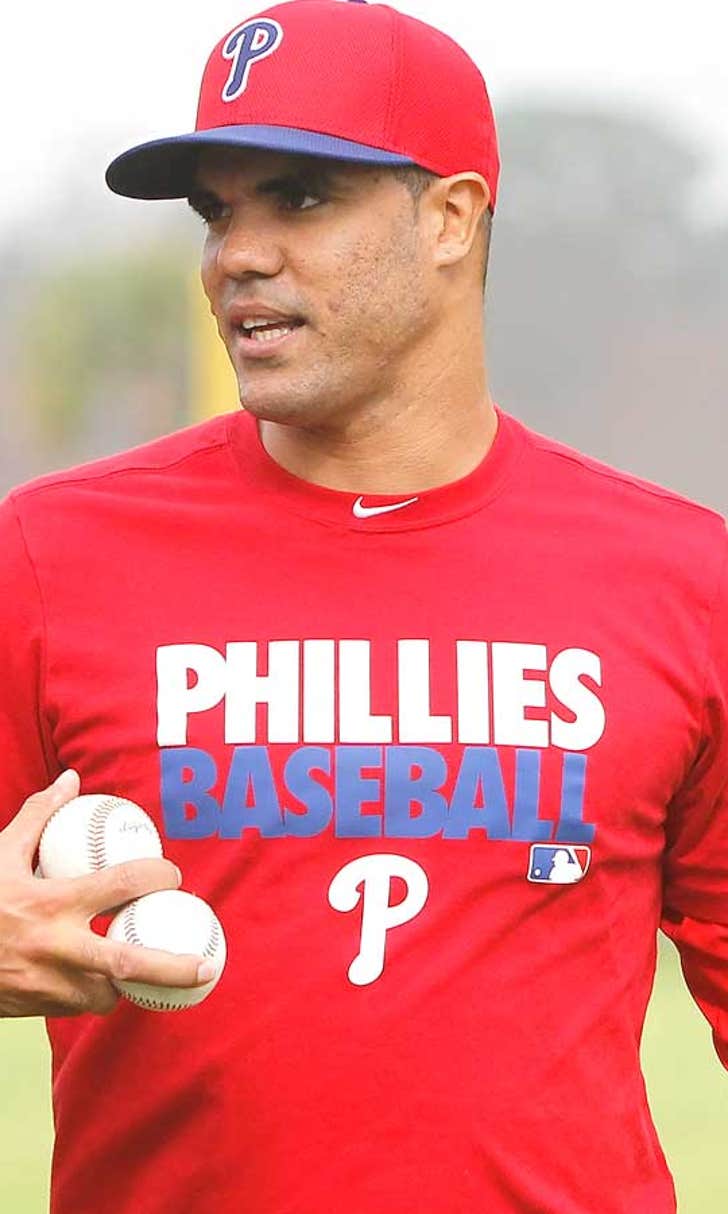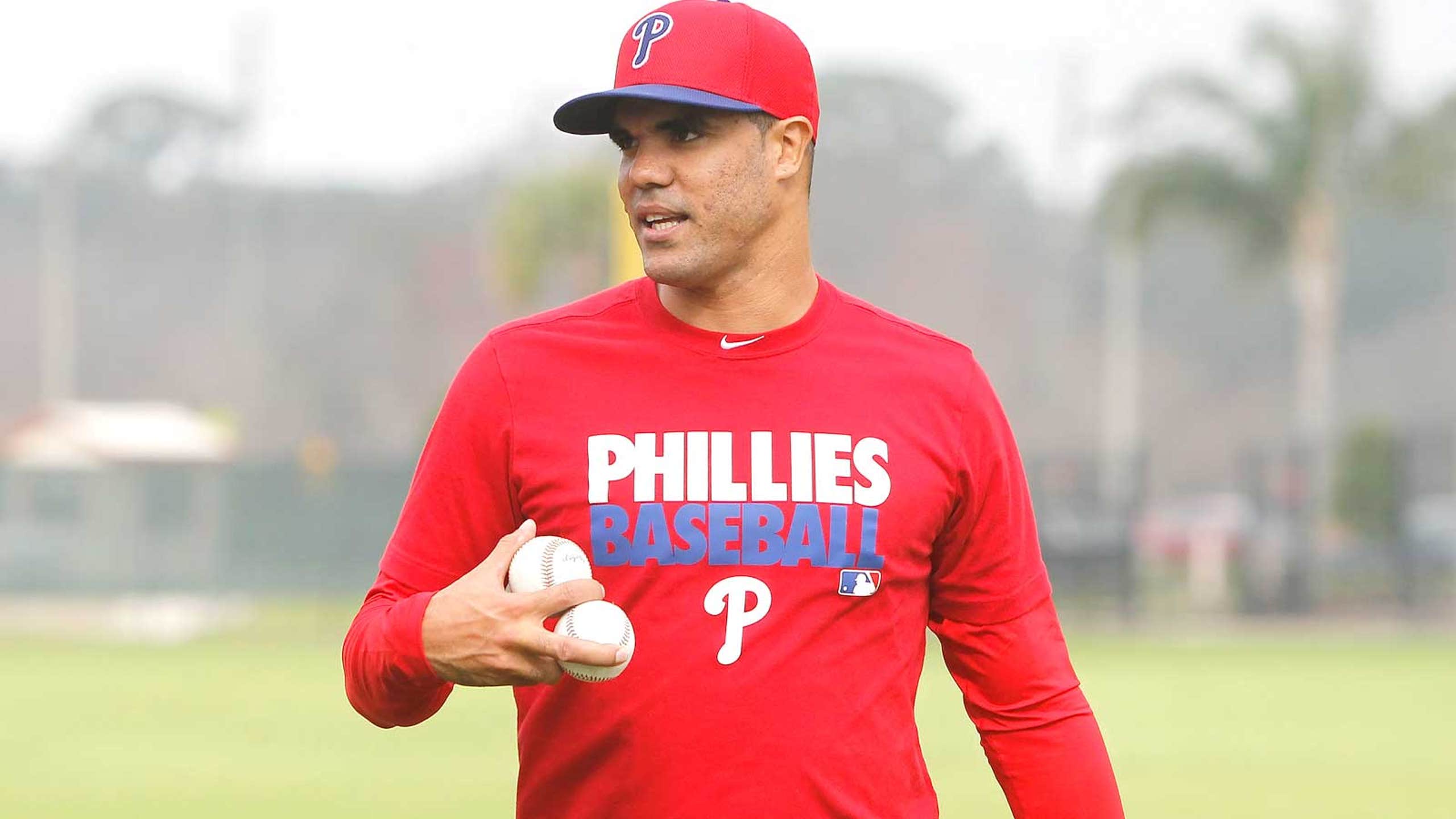 2014 Phillies preview: A healthy Howard key to club's success
BY foxsports • February 20, 2014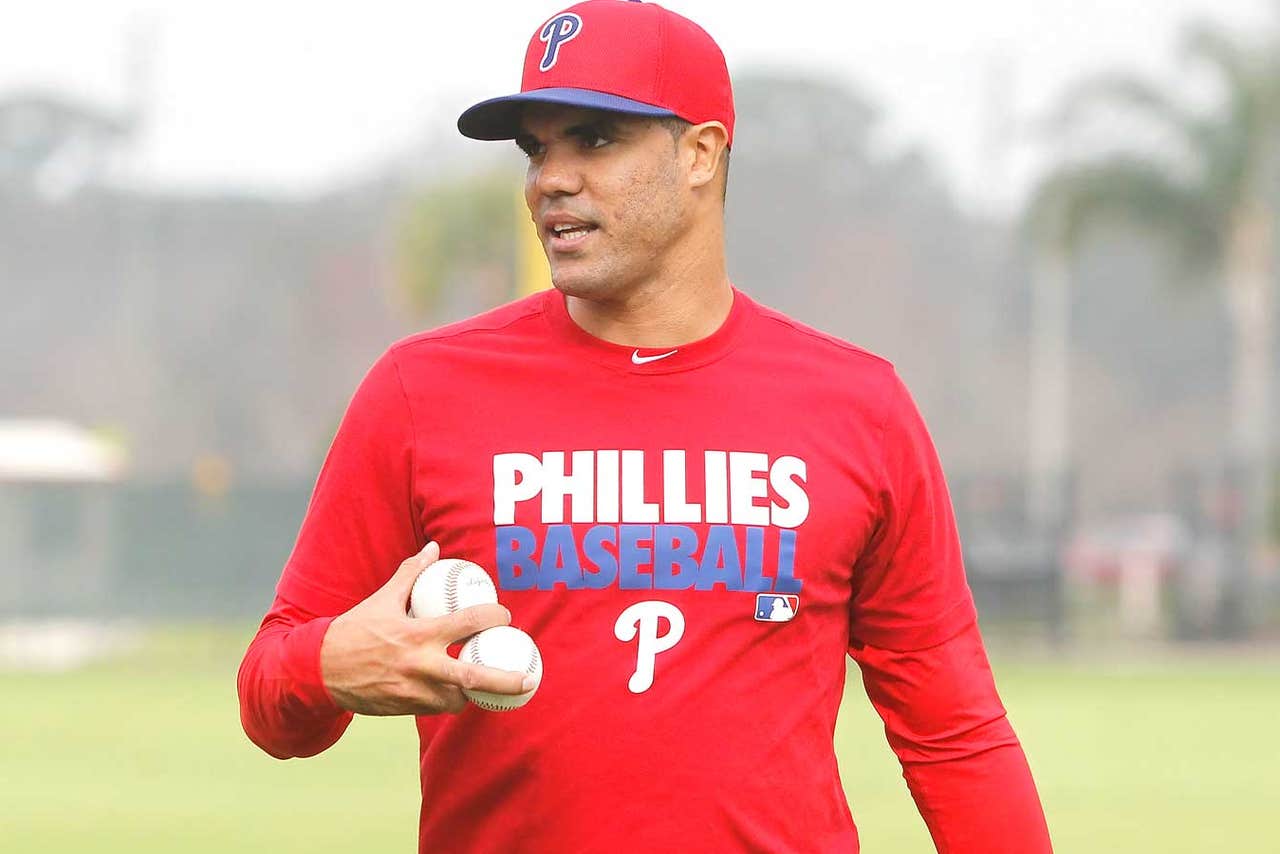 PHILADELPHIA PHILLIES
Offense: The aging core is back, but if aging stars Ryan Howard and Jimmy Rollins can't turn things around after disappointing years, it's going to be another season of relying on second baseman Chase Utley and young outfielder Domonic Brown to carry a lackluster offense. Utley was once again very good in 2013 (18 homers, 3.9 fWAR) while Brown dominated in spurts in his first full season. Still, the Phillies finished 27th in runs scored as their power and plate discipline numbers fell off. If Howard and Rollins are not going to contribute more, it's tough to see much improvement on that ranking.
Rotation: Cliff Lee and Cole Hamels, Philadelphia's two-headed pitching monster, will officially be without Halladay (retirement), but should receive plenty of help in 2014. The Phillies brass revamped the rotation this offseason, bringing in veteran Burnett (10-11, 3.30 ERA in 2013) and Cuban import and big unknown Gonzalez — for a hefty price — to solidify the middle of the rotation, while also adding former Rays pitcher Roberto Hernandez to potentially battle Kyle Kendrick for the No. 5 spot. All in all, with the Lee-Hamels duo already in hand (combined 9.3 fWAR last season) and its various acquisitions, this has a chance to be the club's strength.
Bullpen: The Phillies bullpen was generally a mess last season in front of closer Jonathan Papelbon (29 saves, 2.92 ERA). The team ran out 20 different relievers behind Philadelphia's highest-paid bullpen arm, and 15 of them performed at or below replacement level. The addition of Brad Lincoln, who was acquired in a December trade with the Blue Jays, should help. So should the return of Jake Diekman and Antonio Bastardo, but this is still a unit needing to prove it can hold onto leads for the starting staff. 
Player to watch: Ben Revere's third season in the big leagues was derailed by a broken foot, but he went down sporting a .305/.338/.352 slash line and 22 steals in 336 plate appearances. His walk rate remains extremely low for a prototypical leadoff hitter, but in terms of weighted run creation, he's coming off his best season yet. As the table-setter atop Philadelphia's big-name lineup, the Phillies need Revere, who came over from the Twins in a December 2012 trade, to put it all together and become one of the better leadoff guys in the National League. He has a few tools at his disposal to help get him there, namely speed.
Why they will win: The rotation stays healthy and puts up the best collective numbers in the NL. The competition is rather stiff — the Nationals, Cardinals, Braves, Dodgers, Rockies, Marlins and Diamondbacks are looking to stay in the same mix — but the staff upgrades pay off, with Gonzalez living up to the considerable hype and Burnett replicating his 2013 numbers (except for win-loss) with the Pirates. On offense, Utley, Howard, Rollins and Brown carry an average to above-average unit to 90-plus wins.
Why they will lose: Much like the past two seasons, Lee and Hamels are not enough over the course of a 162-game schedule, as the offense continues to age and sputter. The Burnett and Gonzalez additions do not provide tangible upgrades to the rotation and the Utley-Howard-Rollins trio simply slips farther and farther away from its heyday.
Ken Rosenthal's outlook: The Phillies keep saying they'll be fine if their veterans stay healthy, but one rival executive says nope, they won't even be good then. I'm not sure I agree with the exec's assessment – the Phils' star power is still impressive – but this team operates with little margin for error in a division that includes two teams that look better on paper, the Nationals and Braves. Yes, Hamels, Lee and Burnett are a formidable front three, but there is just too much that can go wrong. Don't be surprised if this team is a major seller in July.
---
---