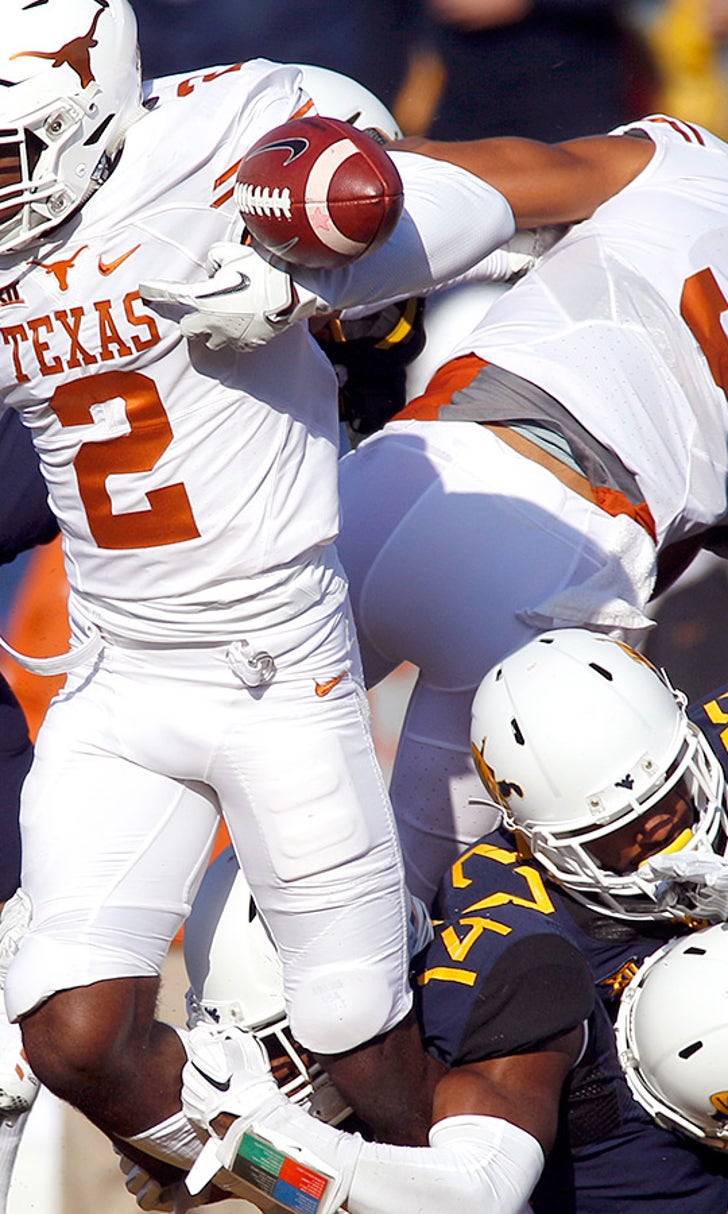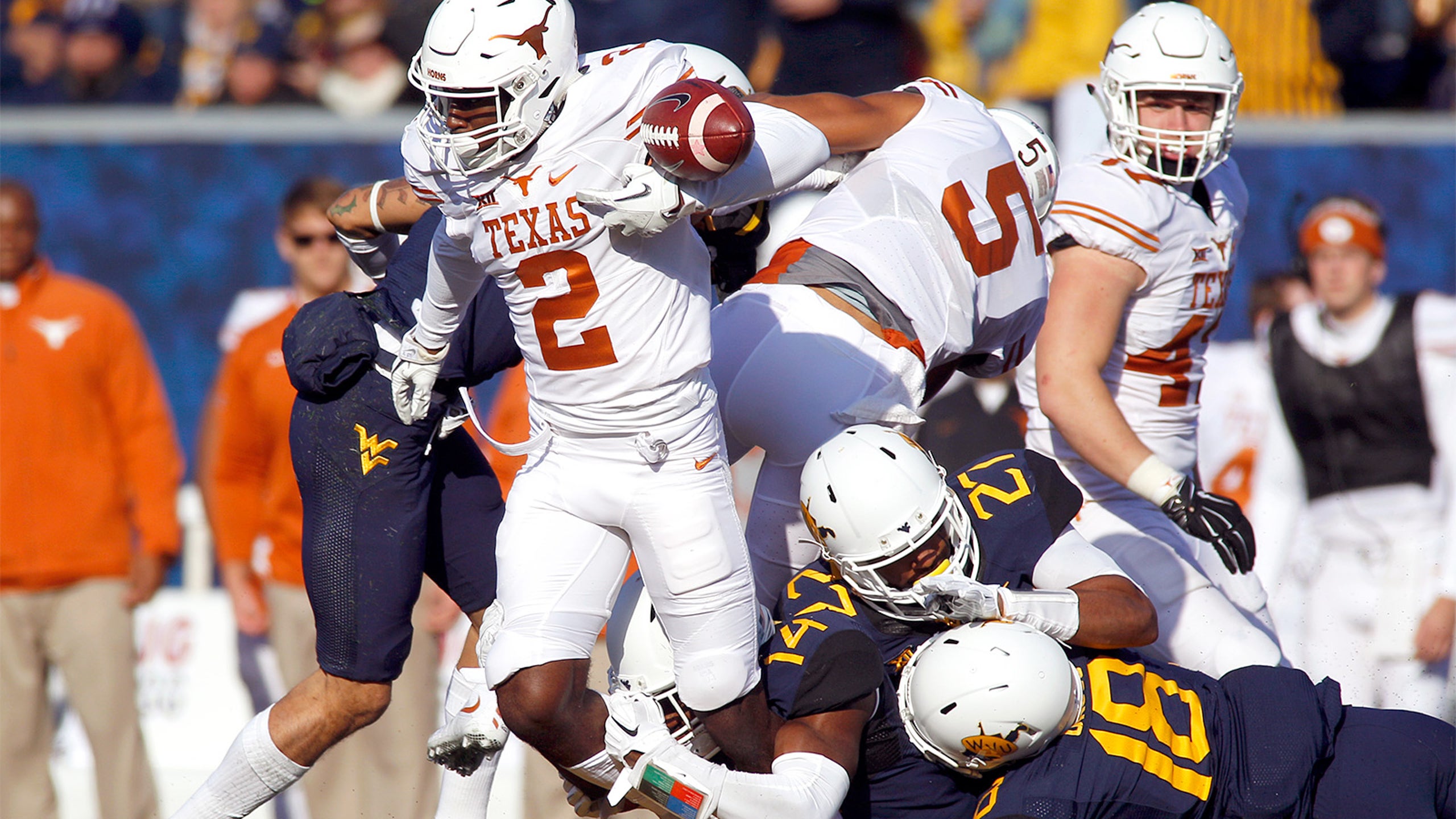 Texas implodes again, and now even salvaging a bowl berth looks bleak
BY Jeff Caplan • November 14, 2015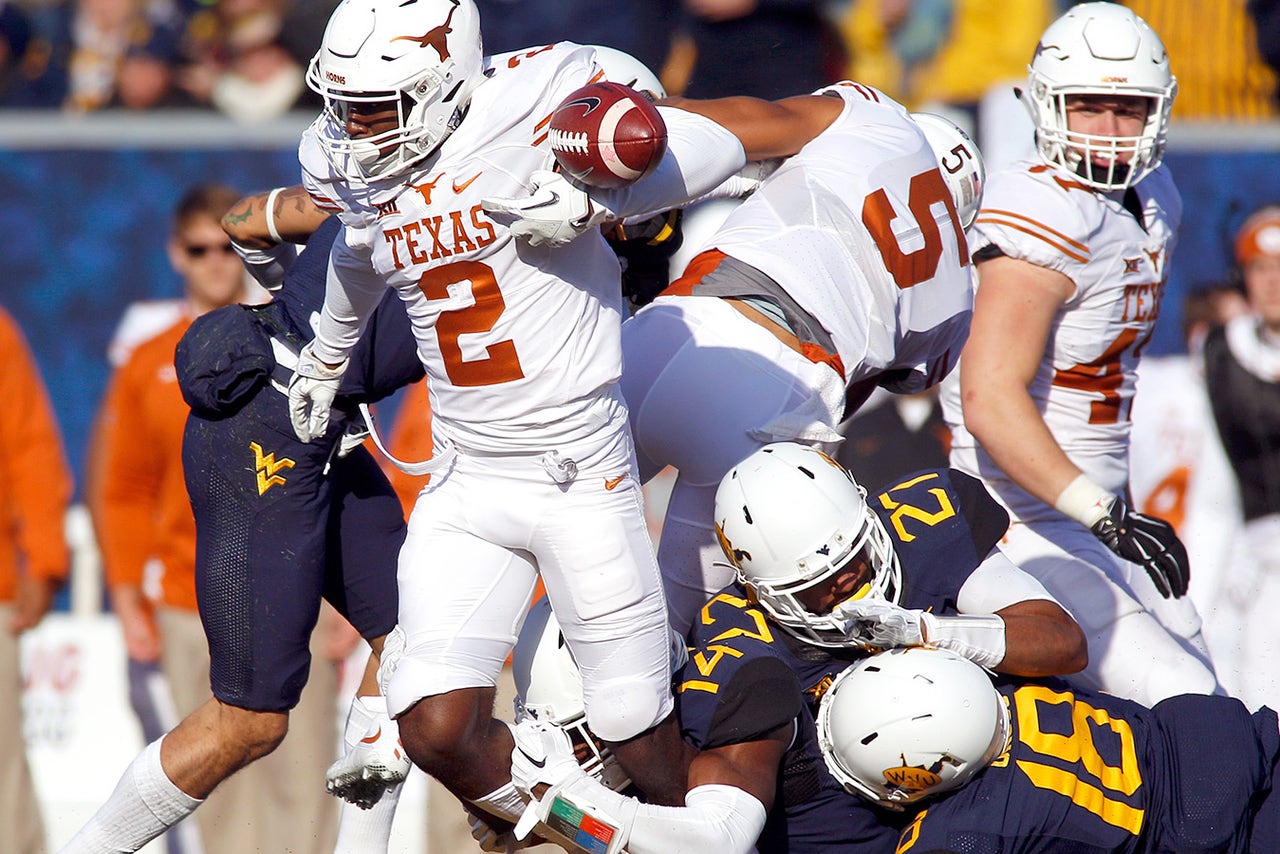 How Texas defeated Oklahoma last month might wind up being the greatest mystery of the 2015 season. While that 24-17 Longhorns victory might ultimately keep the No. 12 Sooners from reaching the College Football Playoff, it's becoming increasingly clear that it likely won't help Charlie Strong's team reach a bowl game.
Imagine that for a minute: A Texas team that beat Oklahoma is on the verge of not getting to the bowl-required six wins in a 12-game schedule.
The Longhorns dropped to 4-6 Saturday at West Virginia by inventing more ways to lose. Five turnovers every which way did the trick this time in the discouraging 38-20 loss. Just to match the six wins in Strong's first season in Austin, Texas must defeat Texas Tech on Thanksgiving night and then somehow win at No. 6 Baylor on Dec. 5. Nobody in their right mind would take those odds to Vegas.
The Longhorns, now 3-4 in the Big 12, dropped to 0-4 in true road games. That stunning neutral-site victory over Oklahoma at the Cotton Bowl must still give Bob Stoops nightmares. Because otherwise, Texas has looked like a dysfunctional, ill-prepared football team each time it leaves home.
Two weeks ago with a chance to reach .500 and build some real momentum, the Longhorns were decked by Iowa State, 24-0. Afterward, Cyclones coach Paul Rhoads rubbed the Longhorns' noses in it, saying, truth be told, his squad should never beat a program such as Texas.
How bad have the Longhorns been in road losses at Notre Dame, TCU, Iowa State and now West Virginia? They've been outscored 150-30. That's a 120-point margin of defeat for those keeping score at home. It almost seems impossible. Because it is almost impossible. Only winless Kansas in the Big 12 has managed worse.
At least Texas can claim progress by scoring 20, right? In the past three road games, it hadn't scored more than seven. That's hardly a consolation prize for a coach who can't seem to get a handle on his team's effort and execution from week to week, and who also can't seem to stem the near-constant flow of media leaks that he either is or isn't interested in Miami's vacant head coaching position.
If Texas can't quickly turn its fortunes around and slow down a pretty explosive Red Raiders offense, and then somehow steal a win at McLane Stadium vs the Bears ... well ... Strong could be available to interview -- by his own choice or not -- on Dec. 6.
And if the OU victory is now to be viewed as anything but fool's gold, it's going to take two mighty performances to push Texas into a bowl game and for anybody associated with the program to feel good about its direction.
---
---