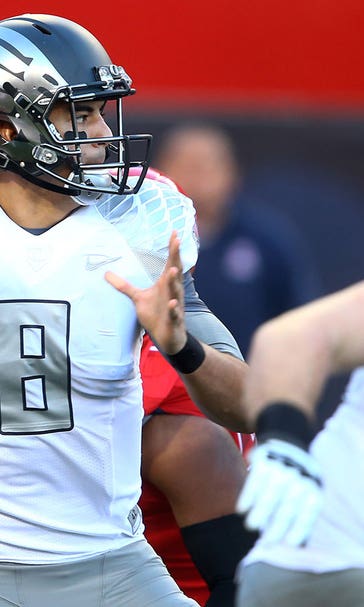 Marcus Mariota to the Chargers makes sense
April 20, 2015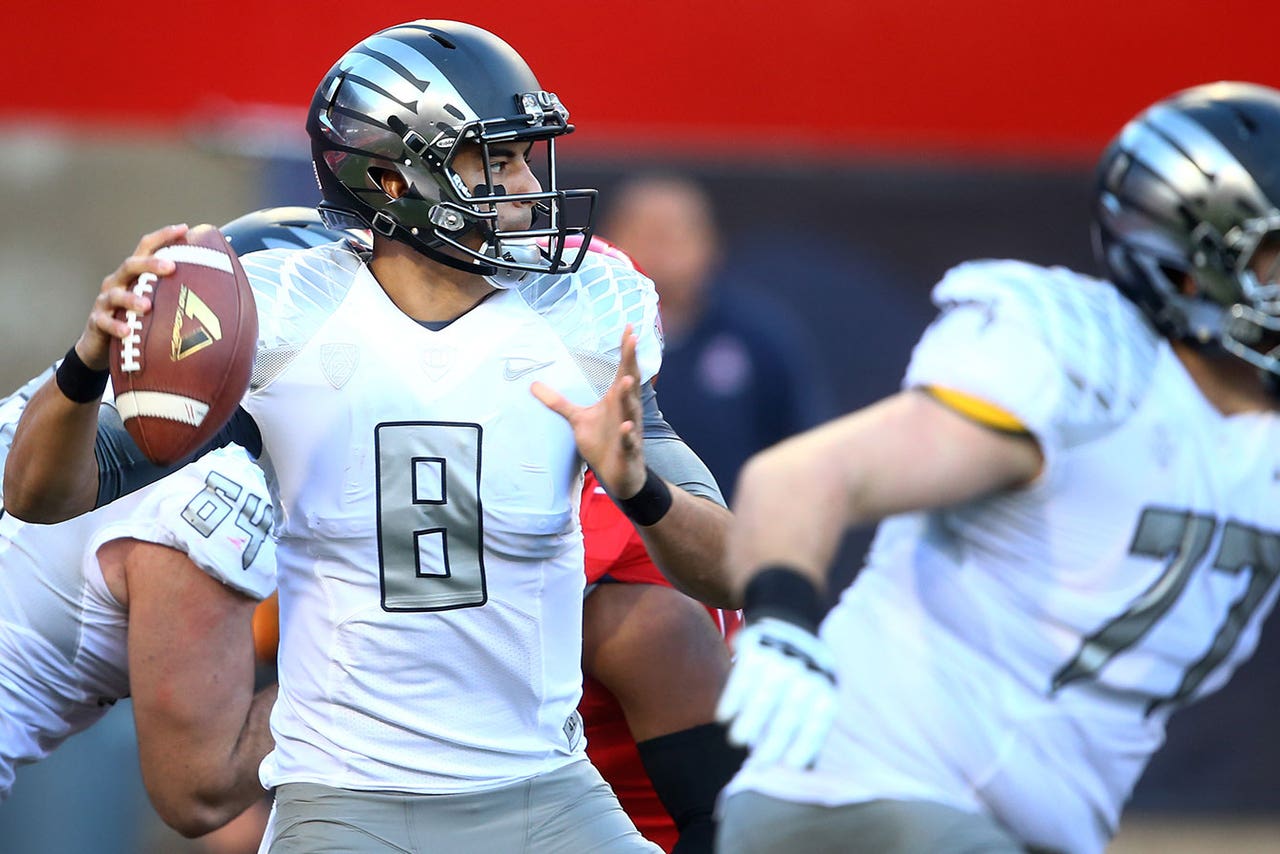 It's the most asked question in the NFL right now: Which team will draft Marcus Mariota? Perhaps the better question is this: Who will trade up to draft Mariota?
According to ESPN's Todd McShay, the San Diego Chargers makes a ton of sense. In a conference call with reporters last week McShay had this to say about the possibility of Mariota winding up in San Diego:
"I look at (Chargers coach) Mike McCoy and obviously he loves Philip Rivers and I'm sure certain he'd want to keep him but if he winds up with Mariota in a trade he'll adjust," McShay said, according to Andrew Greif of The Oregonian. "He adjusted with Tim Tebow (in Denver). He's one of the more versatile offensive coaches and he's proven he can tweak his system to fit what the QB and what the overall personnel does best. Again, from a location standpoint to a scheme fit to the entire coaching staff I think San Diego would be a really good place for Mariota."
We'll know where Mariota lands by the time the sun sets in Hawaii on April 30th. Until then, expect the rumor mills to continue to swirl. That being said, it looks like the Chargers may be interested in getting into the Marcus Mariota business. 
---
---