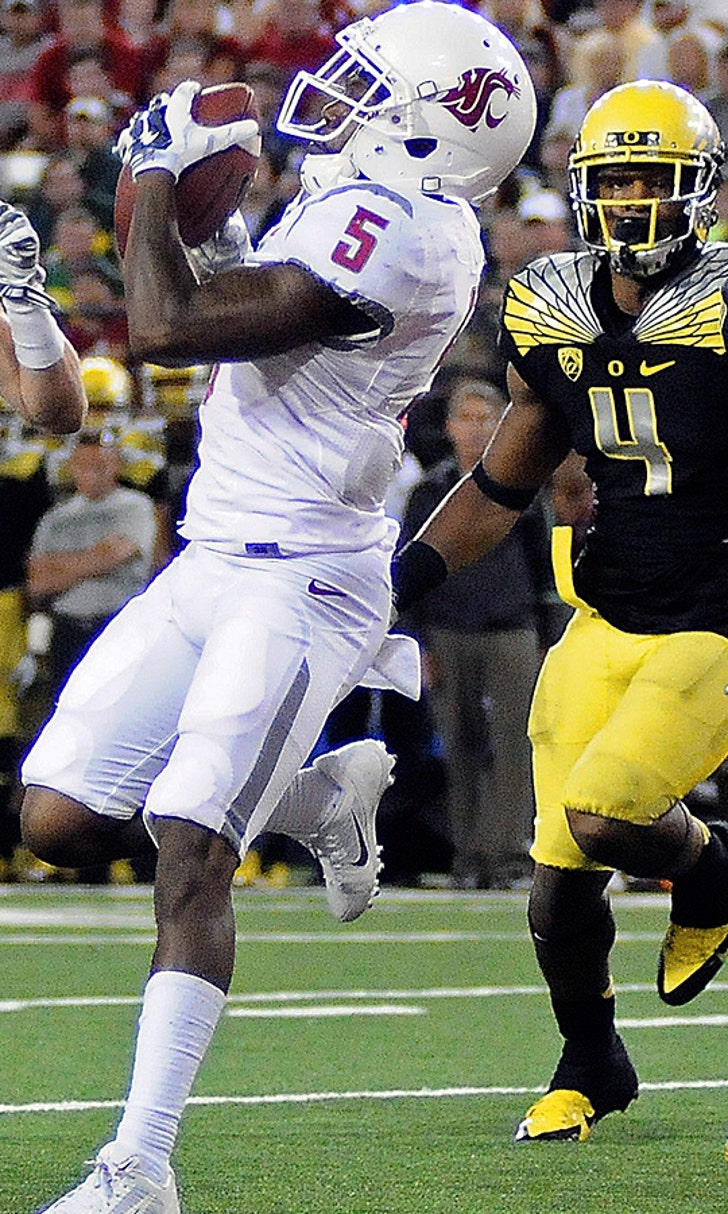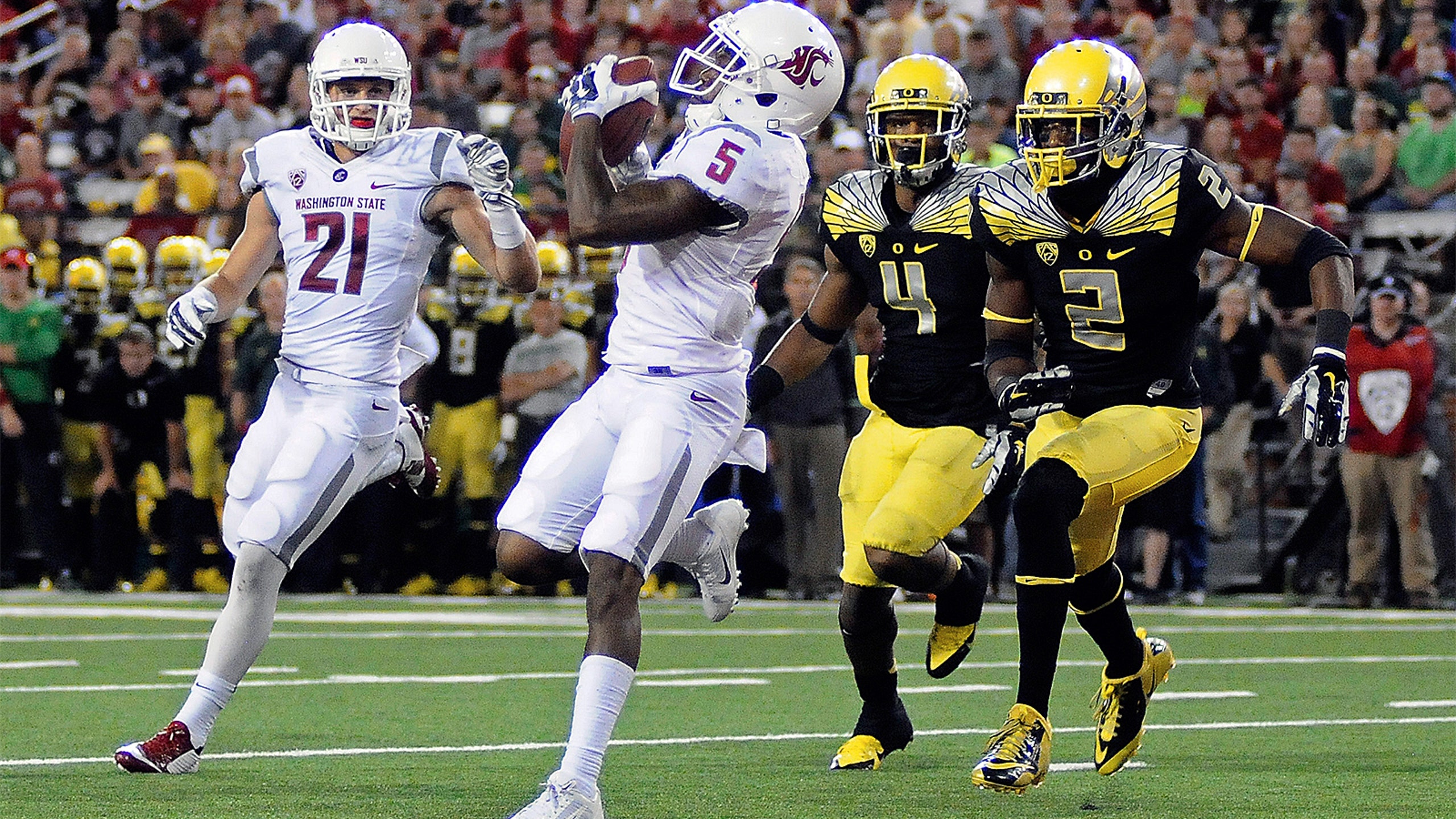 Loss to Ohio State fuels Ducks defense
BY foxsports • July 27, 2015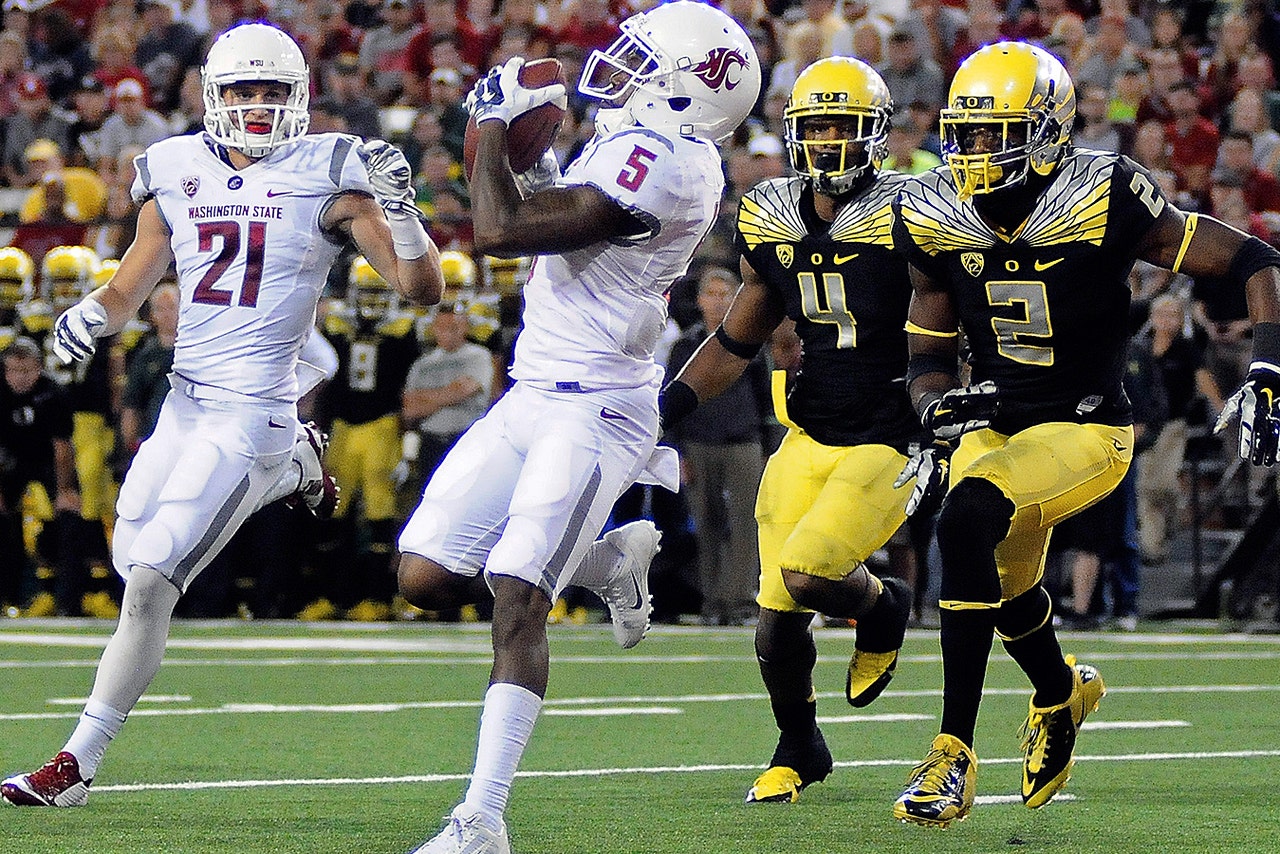 Before Tyree Robinson falls asleep every night, he looks at the Jan. 19 cover of Sports Illustrated. That cover, seven days after Oregon's 42-20 loss to Ohio State in the College Football Playoff national championship, depicts Robinson being bowled over by Ohio State RB Ezekiel Elliot. 
"I was going for the strip (of the football), and Seisay was going for the tackle," Robinson said, according to Andrew Greif of The Oregonian. "He kept running in the end zone. It's next to my bed. That's the one I hate right there. I don't ever want to see that again."
It's not just Robinson who is using the game as motivation. It seems like most of the team, including linebacker Joe Walker and defensive coordinator Don Pellum, are not afraid to go back and look at their mistakes in order to avoid them in 2015.
"I've watched it quite a few times," Walker said of the game tape. "We can't go back and say 'we could have, we should have.' We're moving onto the 2015 season."
Oregon's defense has a lot of growing up to do this season. The Ducks lost six starters this offseason to graduation or the draft. While the team is focused and ready for the 2015 season, it's clear that the defensive leaders aren't quite ready to let go of how the 2014 season ended. 
In fact, they believe that it's important to remember how they got "thrown around" by Ohio State. They believe it will make them a better team come Sept. 5.
(h/t The Oregonian)
Photo Credit: James Snook-USA TODAY Sports
---
---