Wide Receiver Darren Carrington Accused Of Injuring Man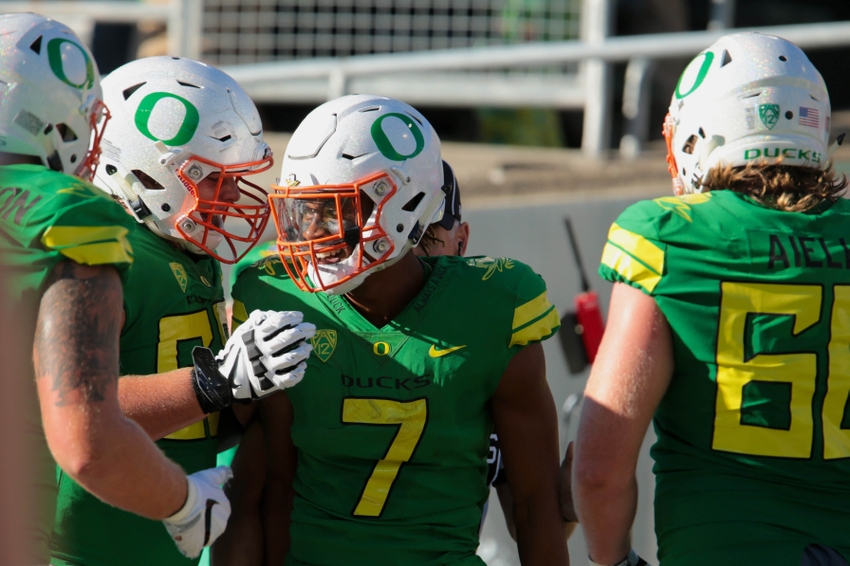 The Oregon Ducks are making more headlines off the field in 2016, the latest involving Darren Carrington.
Wide Receiver Darren Carrington has added to the public black eye the University of Oregon Football team has cast this season. He has been accused of pushing and injuring a man, breaking his arm following the Arizona State game – the Ducks last victory in a season that has been anything but good.
According to the Oregonian, Carrington apparently pushed a man into the street, breaking his arm. The supposed attack was possibly a case of mistaken identity and the University is aware of the situation. They have decided to handle it 'internally'. The report states that Carrington was given an opportunity to speak through a U of O Spokesperson but declined.
For a Wide Receiver with his talent to be accused of this stupidity just adds to an already bad look on the Oregon Ducks football team this season.  Carrington may also see his shot at a high NFL Draft spot come crashing down following such an incident.
The Oregon Ducks Football team is clearly frustrated with the season, having now lost eight of their last nine games. The Ducks are playing for pride the rest of the way and hit the road this week.
The Oregon Ducks travel to Utah to take on the Utes(11am PT, Pac-12 Network) and close out the season in the Civil War in Corvallis next weekend.(Saturday, November 26th 1pm, Pac-12 Network)
This article originally appeared on