Which assistants should get next head jobs? The stats say these guys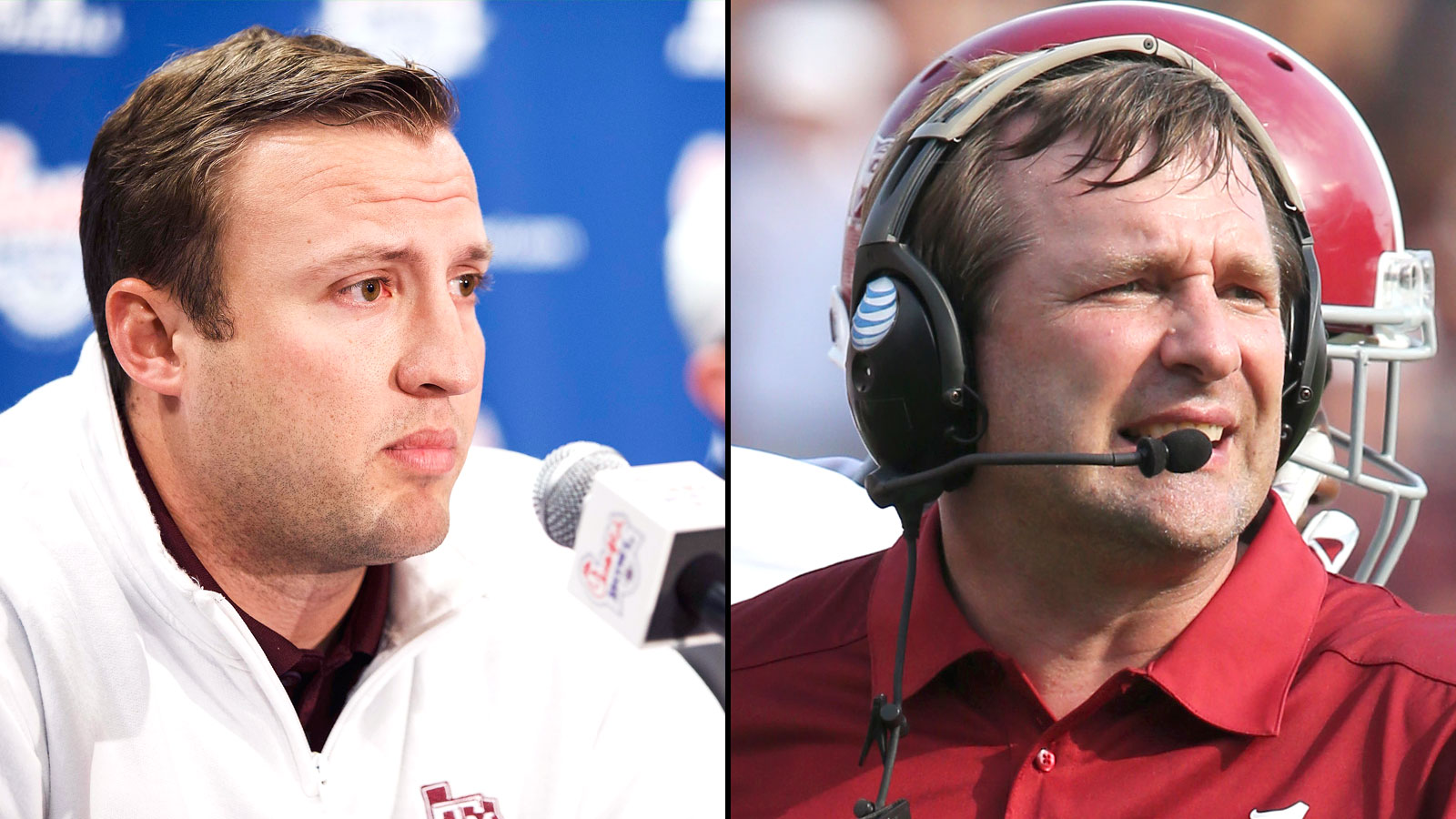 Earlier this summer, we weighed in on which assistants figure to be some of the top coaching prospects this season, broken down by offensive and defensive staffers. Now we are dialing in on a few specific names who stand out after cruching some numbers.
While stats aren't everything, they often do provide us with a clearer picture of someone's value, which we will keep tabs on this fall in our Big Picture column.
A few caveats: Some teams play tougher schedules than others and some coordinators have more control of their units than others depending on how involved their head coaches are on that side of the ball, and there are also often some extenuating circumstances that should be factored in. Just like fit, presence and polish are also pivotal in which assistants may end up with bigger jobs in the winter when vacancies starting getting filed.
But let's stick to our math based on talking to some industry sources for a baseline. We took a look at some key stats on both sides of the ball to put things more into focus and pinpoint some of the top candidates schools may be looking at once the silly season begins this year.
For the offensive guys, the stats we used: points per game (40 ppg or more); yards per game (500 or more); third down percentage (50 percent or above); touchdown percentage in the Red Zone (66 percent or above); yards per play (6.5 or above); rushing yards (200 per game or more), sacks per pass attempt (20 attempts or more) and big plays (six shots of at least 20-plus yard plays).
For the defensive guys, the stats were: scoring defense (under 21 ppg); rushing defense (under 125 yards per game); total D (under 300 yards per game); yards per play (under 5.0); TFLs per game (7.5 or more); turnovers per season (over 30); third down percentage (33 percent or less) and big plays allowed (under three shots of 20 yards or longer per game).
Using these metrics based on last year's stats, only three offenses — Ohio State's led by OC Tom Herman, Oregon's under Scott Frost and Texas A&M's orchestrated by Clarence McKinney and Jake Spavital — checked off seven of the eight categories. The Aggies came up short in only rushing yards per game (185 per), while OSU missed in sack percentage (16.7) and the Ducks missed in third down percentage (43). Baylor (OC Phillip Montgomery) hit the mark in six categories and LSU (OC Cam Cameron) hit the mark in five categories, while Auburn (OC Rhett Lashlee) eclipsed the mark in four stats.
On the defensive side, Jeremy Pruitt (now running the Georgia D) fell short only in tackles for loss with FSU last season. Vance Bedford, now at Texas, had Louisville reach our threshold in all but two categories (turnovers and big plays), same as Michigan State's Pat Narduzzi (turnovers and TFLs). Wisconsin's Dave Aranda made it in five of eight categories. Bama's Kirby Smart and Va. Tech's Bud Foster each went four for eight.
Drilling down a bit further, two of the OCs who came closest last year will really have their hands full this season to get close to what their offenses did in 2013.
Herman just found out a few days ago that the Buckeyes would be without star QB Braxton Miller, the two-time Big Ten MVP, for the season. That blow is on top of the fact that Ohio State has to replace four offensive linemen, including three all-league picks, from last season. The positive: OSU does face only one ranked team on its schedule. And Herman also did a pretty good job in 2013 even though Miller's understudy Kenny Guiton had to take over for three games (OSU averaged 57 ppg in those three).
One key area I suspect will be very hard to repeat with a redshirt freshman QB (J.T. Barrett) is the Buckeyes' eye-popping 84.1 TD percentage in the Red Zone. That was 15 percentage points above the average for the top college OCs last season. It was 20 percentage points higher than Baylor's in 2013. Then again, the Bears hit more big plays than anyone.
In Spavital's case — he took over play-calling duties before A&M's bowl game — his offense lost three first-round picks from last year, including the incomparable Johnny Manziel. The other hurdle for Spavital, at least in regards to being seen as a head coaching candidate, now is his age. At 29, he's still probably a few years away from it being an ideal time for him to take over his own program. Also, given the depth of young blue-chip talent in the Aggies pipeline, the potential for some explosive offenses in the next three of four years seems great in College Station.
The two OCs I believe have the best shots to springboard into head coaching jobs this year (besides Herman) are Michigan's Doug Nussmeier and Florida's Kurt Roper. Both now come to prestigious places where their bosses are on the hot seat, especially in Gainesville. In 2013, Nussmeier's Bama team did average an impressive 7.15 yards per play and ran for 206 yards per game. How much better he can make what was the No. 87 offense (374 yards per game) last season will be vital for UM this fall.
One stat that also should be telling for Michigan this fall is sacks allowed. Last year, UM ranked No. 109 (36 sacks) and didn't even make it 11 attempts without a sack (Bama was at 21.5 in 2013). How much Nussmeier can better help QB Devin Gardner protect himself — he's given him some responsibility in protections — is worth keeping an eye on.
At Florida, Roper becomes Will Muschamp's third OC in four years. The Gators — 115th in total offense — weren't much better getting the ball off last season (11.5 attempts per sack). Then again, things are expected to get dicey when you lose your starting QB early in the year and have to trot out very green backups. As Roper explained to us a while back, he puts a premium on getting the ball out of his QB's hands fast and his work at Duke last year reflects that. Duke's attempts per sack (27.8) jumped out compared to almost everyone else.
Defensively, the two coordinators on the move that we'll be very curious to watch are Bedford and Pruitt.
Bedford moves into a much more explosive offensive league while Pruitt takes over an underachieving bunch with some big question marks in the secondary. The Longhorns were just No. 81 in big plays allowed last season.
Bruce Feldman is a senior college football reporter and columnist for FOXSports.com and FOX Sports 1. Follow him on Twitter @BruceFeldmanCFB.