SEC Football: Week Twelve Predictions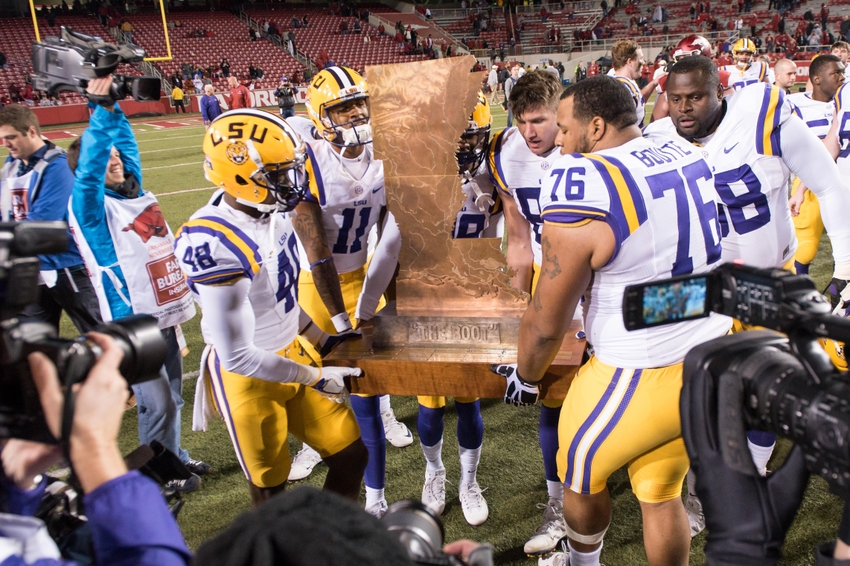 My predictions record for the season seems to have a couple of things in common with the SEC (outside of Alabama). Let's compare:
Both are in a downward spiral.
Both can be described as mediocre at best.
However, unlike the most of the teams in the SEC, I still have time to turn things around. Unfortunately, this week represents a huge challenge as there really aren't many games worth watching. LSU-Florida is likely our saving grace as it represents the only great match-up of the weekend.
What makes weekends like this so hard to predict is that with the way the majority of the SEC has played this season, it's likely that one of the teams will let an inferior opponent keep it close or even possibly win. My job is to find which team that is.
With only two weeks remaining in the regular season, we're entering threat level midnight. It's absolutely essential that I have a strong record this week.
LSU (-14) over Florida, Saturday 12:00 PM (CT), Tiger Stadium
I sure am glad this game is actually getting played, but I'm not sure Florida feels the same way. Florida finds themselves in the exact situation they feared when the whole debate about rescheduling this game was raging: A loss will likely keep the Gators from winning the east. With Tennessee having a favorable schedule remaining, the Gators most find a way to pull off a win in Tiger Stadium. Unfortunately for the Gators, LSU is now playing their best football of the season.
Despite Florida having more to play for, I just can't see them beating LSU. I don't even think it would matter if the game was being played in Gainesville like it was originally scheduled. Florida simply won't be able to put up points against the stout LSU defense. Backup QB Austin Appleby looked surprisingly good against South Carolina last week, but I have no faith in him being able to do anything against the Tiger defense. With that being said, I don't think LSU will be able to score a lot of points either. But, it won't take a lot of points as I believe Florida would be fortunate to reach double digits. Expect LSU to win in a low scoring, old-fashioned football game. LSU 20, Florida 6
Tennessee over Missouri (+14.5), Saturday 2:30 PM (CT), Neyland Stadium
This prediction may be influenced by the fact that I'm still angry with the Vols for giving up the backdoor cover last week, but I don't think Tennessee is 15 points better than any SEC team right now. The fact that I whiffed on my Missouri prediction last week may also have something to do with this prediction too. Don't get me wrong, Missouri is still absolutely terrible, but I think they can hang around with the Vols. Why would I believe that? Well, it has everything to do with the fact that the Vols haven't blown out any opponent like they should have this season. In fact, this Vols team seems to have to have the incredible ability to make every game closer than it should be. Why would that change now?
The Vols have a lot to play for, but I don't think it really matters with this team. Tennessee is a seriously flawed team with shaky leadership and I refused to be burned by them again this season. If that means picking a bad Missouri team to cover, then so be it. Tennessee will win the game in typical Tennessee fashion and will likely take the crown as one of the least deserving East division champions ever. Tennessee 42, Missouri 31
Elsewhere around the SEC:
More from

South Bound & Down
Georgia (-21.5) over Louisiana Lafayette 
Texas A&M (-27) over Texas San Antonio 
Arkansas (-1) over Mississippi State
Ole Miss (-9) over Vanderbilt
South Carolina (-30.5) over Western Carolina 
Kentucky over Austin Peay (+41.5)
Alabama over Chattanooga 
Auburn over Alabama A&M
Record: 44-45 ATS, 70-19 Straight 
This article originally appeared on