Penn State Football News Links: Team Awards Announced, Moorhead Staying, and Other News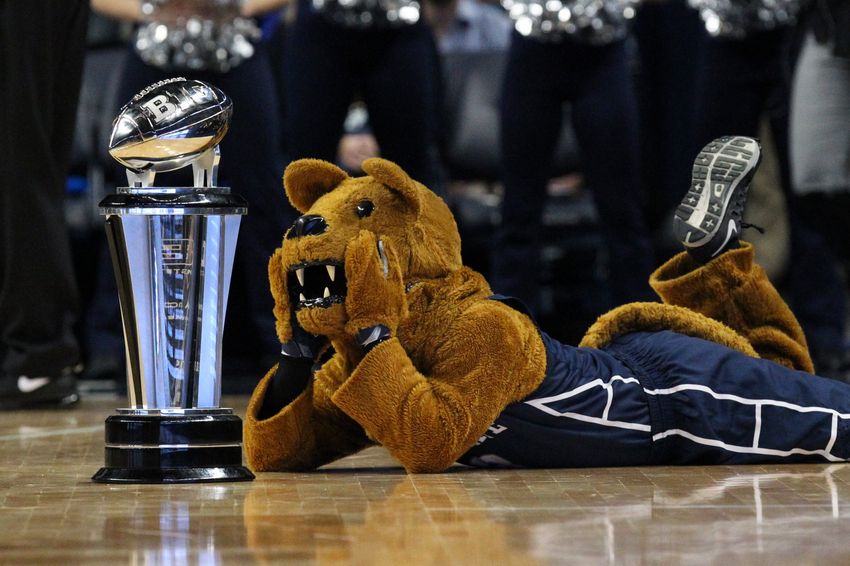 Check out the latest Penn State football news links from across the Internet. 
Today's latest Penn State football news focuses on a variety of topics as we get closer to the Rose Bowl on January 2.
Speaking of the bowl game, a video went viral last week of a Penn State fan being surprised by his wife with tickets to the big game. Head coach James Franklin called the lucky fan to thank him for his support. The Centre Daily Times has the inside story of how the man's wife filled of the surprise.
Elsewhere, PennLive looks at the player who were important to Penn State's run at the Rose Bowl. Also, former walk-on Brandon Smith talks about his big season. The reserve linebacker was a key piece for the Nittany Lions whenever the starters were rattled with injuries.
Penn State landed a four-star wide receiver recruit on Friday. Be sure to check out the breakdown of what he'll bring to the Nittany Lions.
Also over the weekend, Penn State hosted its team banquet. Awards for several Nittany Lions were handed out.
Finally, offensive coordinator Joe Moorhead is sticking around at least through the 2017 season.
Morning Links: 
Penn State announces 2016 team awards at banquet (Callahan- Lions247)
Penn State Football Recruiting Commit Breakdown: WR KJ Hamler (Leap- Victory Bell Rings)
Report: Joe Moorhead Staying At Penn State For 2017 Season (Koerbler- Black Shoe Diaries)
Fan Who Shed Tears Over Rose Bowl Ticket Surprise Gets Call from James Franklin (Rushton- StateCollege.com)
Smith reflects on season, talks future (Fitz- Lions247)
Unsung players who stepped up during Rose Bowl run (PennLive)
James Franklin's 2018 Recruiting Haul Could Be Historic (Kasales- StateCollege.com)
The story behind how Dean Yockey's wife shocked him with Rose Bowl tickets (Annarelli- Centre Daily Times)
With James Franklin in attendance, Lamont Wade's storied Clairton career ends in heartbreak (Gallen- PennLive)
James Franklin's Penn State Success is the Culmination of a Six-Year (and Lifetime) Grind (Poorman- StateCollege.com)
Penn State on Twitter: 
Y sources: Joe Moorhead not a candidate at Temple, will remain at Penn State in 2017.

— Pat Forde (@YahooForde) December 10, 2016
This Penn State fan just lost it after being surprised by Rose Bowl tickets 😭 (via The Yockey's) pic.twitter.com/ouEzg66gOV

— Bleacher Report (@BleacherReport) December 10, 2016
More from Victory Bell Rings
This article originally appeared on