Oregon Ducks Ready To Tackle Unknowns On The Road At Nebraska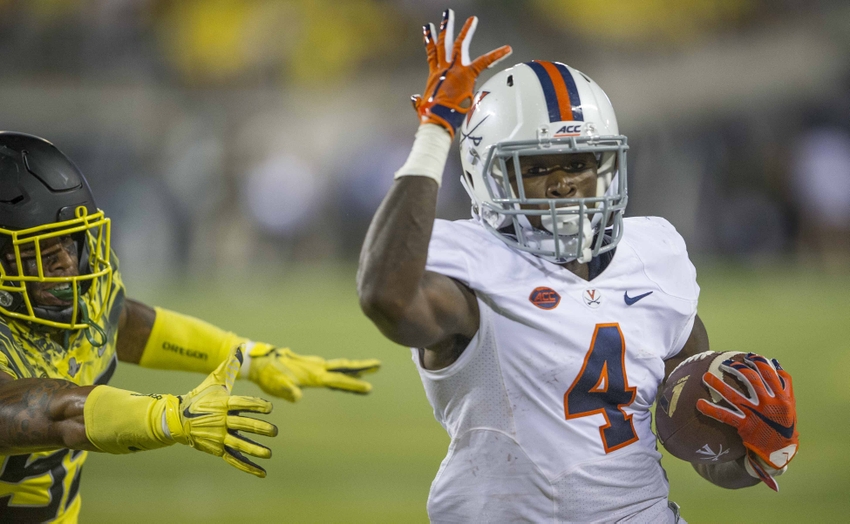 The Oregon Ducks will enter this week's matchup with Nebraska without a full understanding of what they have and will know a lot more come Saturday evening.
The Oregon Football team is 2-0 on the season, but have not yet seen a test like they will on the road this weekend in Big Ten Country. Nebraska and Head Coach Mike Riley know Oregon well and the former Oregon State Coach is still in the process of installing his style of play. It does not mean that Memorial Stadium won't be ready for Oregon.
Head Coach Mark Helfrich said on Thursday, his guys are ready, "It's an awesome atmosphere, embrace it. Accept the challenge of that type of atmosphere. We try to recreate that in practice with the music and the noise. Trust that training and cut it loose."
What Oregon can expect from Nebraska? The Big Ten style of Ground and Pound comes to mind, "In the Fresno State game, they pound it, pound it, pound it and take a shot down field. That can't happen on the back end of it. The guys that are committed to stop the run need to stop the run."
Get the FanSided App
With just two games under their belt, a young Offensive Line has the trust of Hefrich, "They are veterans now and they have to play like it." Cameron Hunt did participate in practice this week and should be back on the field in Lincoln for the Oregon Ducks. Oregon should also have an addition to the Defensive side of the ball.
Johnny Ragin has been out with an injury and Helfrich expects him to be back this week. He was asked and his response, "I hope so." Not clear cut, but then again we know that Oregon does not discuss injuries.
One area to watch is the Nebraska Defense and Offensive Coordinator Matt Lubick has his Offense ready, "Their stats speak for themselves, they are leading the country in creating turnovers. They are sound, very well coached and disciplined. They run to the ball." It will be the biggest test of the season for Oregon so far.
Oregon and Nebraska kickoff at 12:30pm Pacific Time Saturday on ABC.
This article originally appeared on