College Football Playoff: What worked and what failed in Year 1
Big Ten commissioner Jim Delany spent the better part of two decades pooh-poohing any talk of a possible college football playoff. He wasn't alone. When his SEC counterpart Mike Slive first proposed a four-team model at the April 2008 BCS meetings, it never even reached a vote.
On Monday night, however, Delany struck a much different tune as he stood on the AT&T Stadium sideline watching Ohio State and Oregon warm up for the first College Football Playoff National Championship. Beyond the fact his conference's school would soon hoist the trophy, the postseason event he and his colleagues finally approved in June 2012 exceeded even their own expectations in terms of fan interest, the selection process and the on-field drama itself.
"You'd have to say those who advocated for it early on were right," Delany told FOX Sports. "You'd have to say it was great that we all came on board with it."
That Ohio State, the No. 4 seed and most debated participant, wound up winning the tournament served as a fitting testimonial for why the sport needed to scrap the BCS. All those years we were so sure who the No. 1 and 2 teams were? This year it would have been Florida State and Alabama.
"[The playoff] certainly matched my hope for it, which is teams get to prove it on the field rather than through some of the measures that were used to select the [BCS] top two teams," said Pac-12 commissioner Larry Scott. "It certainly fell in the right direction to validate the playoff this year."
Now that the first season of the College Football Playoff is complete, it's worth revisiting how it all played out. The new four-team event was unquestionably more exciting than its oft-reviled predecessor, but it was not without flaws.
Here, now, a rundown of both the good and the bad.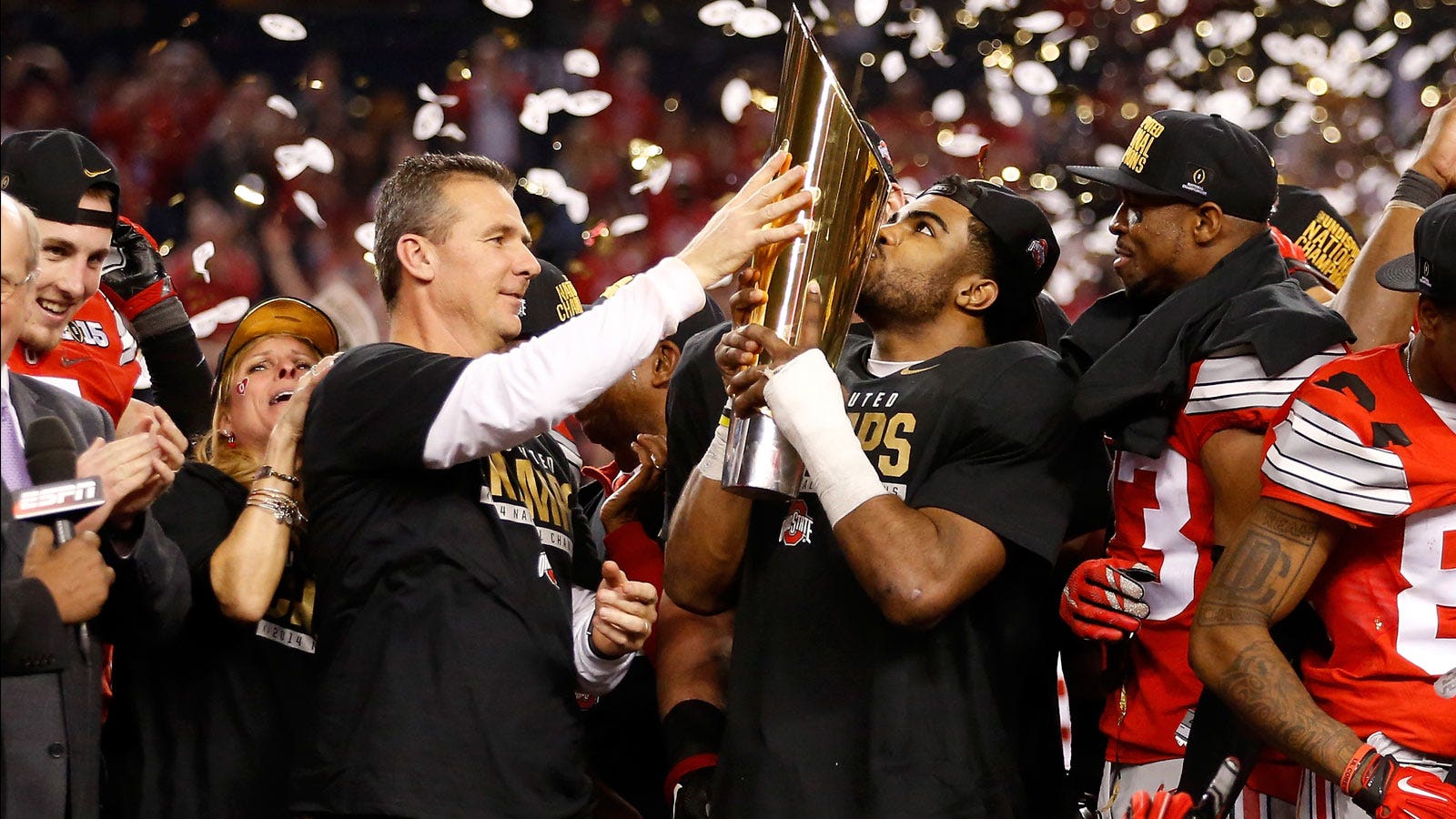 GOOD: The playoff made the regular season more, not less, exciting
Whereas the BCS championship race involved a small number of teams, the four-team field opened possibilities to a larger pool of contenders — which drove national interest to a wider net of games. Case in point: On Nov. 8, selection committee-ranked teams squared off in six different games, and nearly all the participants believed they could still reach the playoff. In fact, eventual champ Ohio State went into that Saturday's showdown with Michigan State ranked 14th.
The season-long fascination with who would reach the final four culminated in a riveting final weekend, when the ACC, Big Ten, Pac-12 and SEC championship games as well as two Big 12 games carried playoff implications. All of which directly contradicted longtime fear-mongering from playoff opponents.
"There's no question the playoff added a little extra buzz to the regular season, starting with Day 1," said CFP executive director Bill Hancock. "We know there is a tipping point in which the size of a postseason bracket will begin to erode the regular season. The fact is, nobody knows where that tipping point is. But we know it's not four."
BAD: The playoff rendered almost everything else irrelevant
A year after recurring epilepsy put his coaching future in doubt, Jerry Kill led Minnesota to its first winning Big Ten record since 2003 and the program's first New Year's Day bowl since 1962. It should have been one of the best stories of the season. But Minnesota's success mostly got mentioned only because it impacted the playoff resumes of two Gophers opponents — TCU and Ohio State.
But Minnesota got Alabama-like coverage compared with the Group of 5 schools. Marshall, which finished 13-1, and Boise State, eventual 12-2 Fiesta Bowl champion, might as well have been playing in the FCS for as far as they flew off the radar. And you can expect the sport's focus to only narrow further in coming years as the playoff increasingly dominates all college football conversations.
GOOD: New Year's Day was awesome
For the first time since before the BCS' 1998 debut, fans could sit back on Jan. 1 and watch seven straight hours of truly meaningful postseason games. The back-to-back Oregon-Florida State Rose Bowl and Ohio State-Alabama Sugar Bowl were compelling for their own reasons — the Ducks snapped FSU's 29-game win streak, while the Buckeyes ended the ever-polarizing SEC's championship hopes — but there was something particularly special about the timing.
Both games drew more than 28 million viewers, larger audiences than three of the four NFL wild-card playoff games that weekend, not to mention the previous year's BCS championship game.
Throw in an overtime Outback Bowl between Wisconsin and Auburn and Michigan State's wild Cotton Bowl comeback against Baylor as early-afternoon appetizers, and the commissioners could clearly claim victory in their stated goal of reclaiming New Year's Day for college football.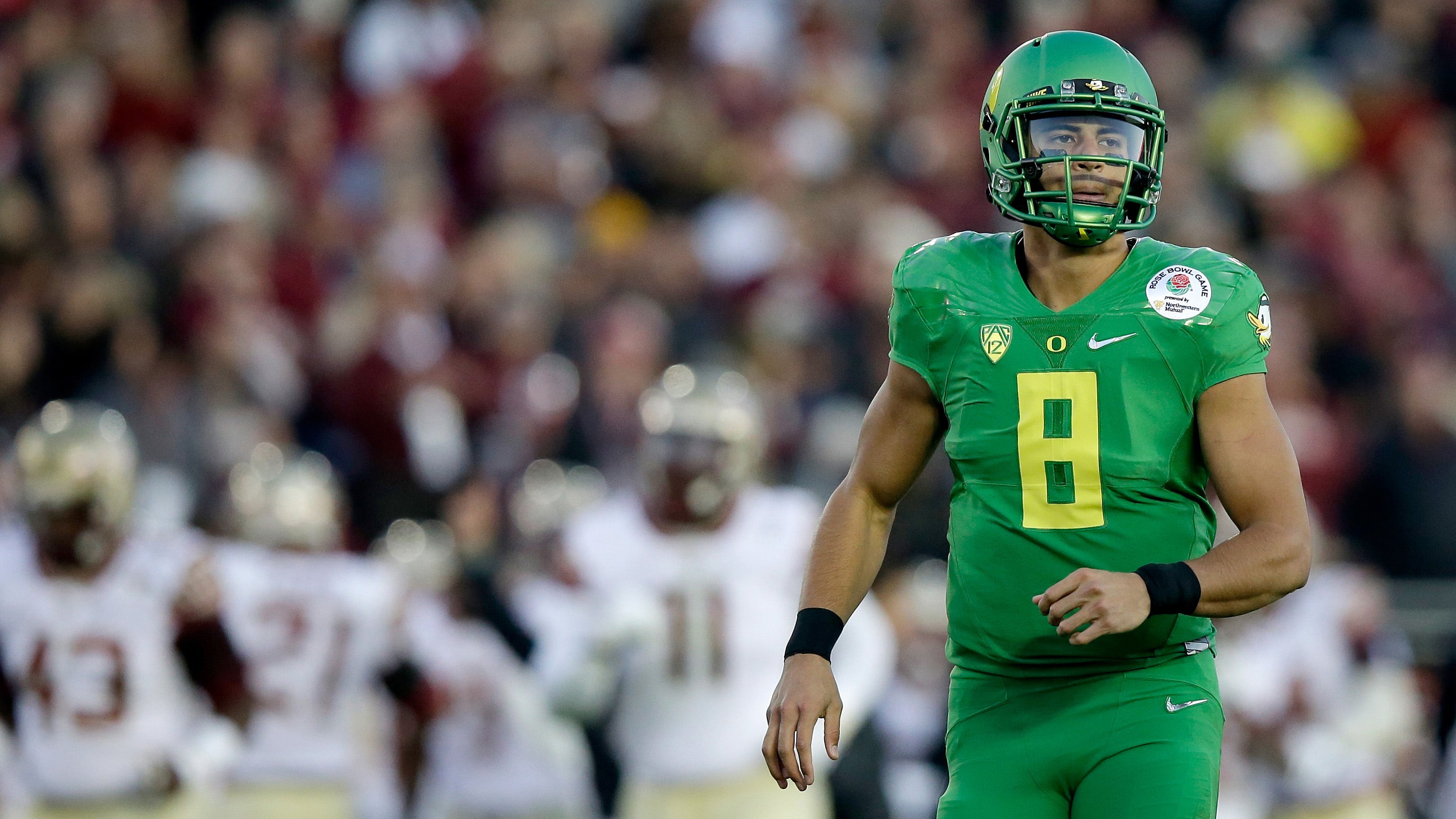 BAD: New Year's Eve was . . . blah
Of course, the same power brokers have been insistent in their vision of also taking over Dec. 31. The problem is, people work on Dec. 31. The Peach Bowl's matchup of top-10 foes TCU and Ole Miss, which kicked off at 12:30 p.m. ET on a Wednesday, drew fewer viewers (five million) than the Texas Bowl (5.8) two nights earlier, which pitted 6-6 teams Texas and Arkansas. The Boise State-Arizona Fiesta Bowl played later in the afternoon on the 31st also drew a smaller audience (7.4 million) than nearly every bowl game of the BCS' 16-year run.
All of which presents a potential conundrum the next two seasons, when the semifinal games move to New Year's Eve. Hancock insists organizers aren't worried the games will lose viewers, but that's ridiculous. Of course they will. "New Year's Eve is going to be a challenge," ESPN senior VP Burke Magnus told Sports Illustrated. ". . . You're competing against real life and the ball dropping and New Year's Eve parties."
But it's Magnus' network that locked in contracts with the Rose and Sugar bowls' partner conferences guaranteeing them a New Year's Day time slot back before organizers put the larger playoff deal up for bid. Thus, next year's Orange and Cotton Bowl semifinals will take place a day earlier.
GOOD: The selection committee worked
TCU and Baylor fans might not agree, but somebody had to miss the cut. More important is that the 12-member committee fulfilled its intended purpose of performing a more nuanced evaluation process than the simplistic AP and coaches polls. Florida State became an unwitting poster child for the new model, with the committee continually ranking the undefeated Seminoles lower than the traditional polls due to their repeated struggles against largely mediocre competition.
"Forever in college football, its been about wins and losses — you win, you move up, you lose, you move down," said Hancock. "It wasn't that way with the committee, and that's what we wanted. We wanted that deeper dive and we got it."
Also encouraging, though possibly accidental: The committee delivered an important message about non-conference scheduling with its exclusion of No. 5 Baylor, which intentionally played all cupcakes. While Ohio State's extra game, a 59-0 Big Ten title game rout of Wisconsin, ultimately gave the Buckeyes an edge over both Baylor and TCU, a source with knowledge of the discussions said the Bears might have fared better if they had beaten even one decent Power 5 foe.
BAD: The committee's weekly rankings created unnecessary confusion
Ohio State obviously validated its 11th-hour jump into the top four, but that doesn't explain away how TCU won its final game 55-3 yet dropped from No. 3 in the committee's penultimate rankings to No. 6 five days later. The committee's own emphasis on strength of schedule and insistence that it starts from scratch every week created just such a scenario due to the fact it was judging teams based on incomplete bodies of work. Meanwhile, chairman Jeff Long's explanations of the group's rationale came off as inconsistent from week to week.
Ideally, the committee wouldn't release what are essentially mock brackets as early as late October, but there's too much interest for the CFP to stop now. Expect a more modest reduction in frequency. Because next season is one week shorter (14 weeks) than last, "It will be pretty easy to lop off one week, and we might knock another one off," said Hancock, citing the weekly grind on members.
Other than that, "I don't think there will be significant tweaks," he said. "I don't think you'll see the major changes like the BCS did early on." But the group will need to replace at least one member, former West Virginia AD Oliver Luck (now with the NCAA), and possibly another if Archie Manning does not return.
GOOD: The championship game atmosphere delivered
Despite the late date (Jan. 12), daunting travel and ticket costs and the fact it was not a traditional bowl game, Jerry World was packed with 85,000-plus mostly red or green-and-yellow-clad fans of the two teams. While not nearly as electric as the Ohio State-Alabama Sugar Bowl 11 days earlier or a traditional BCS championship game, Monday night's game was far from the corporatized Super Bowl-like vibe many feared. And the event itself was extremely well run.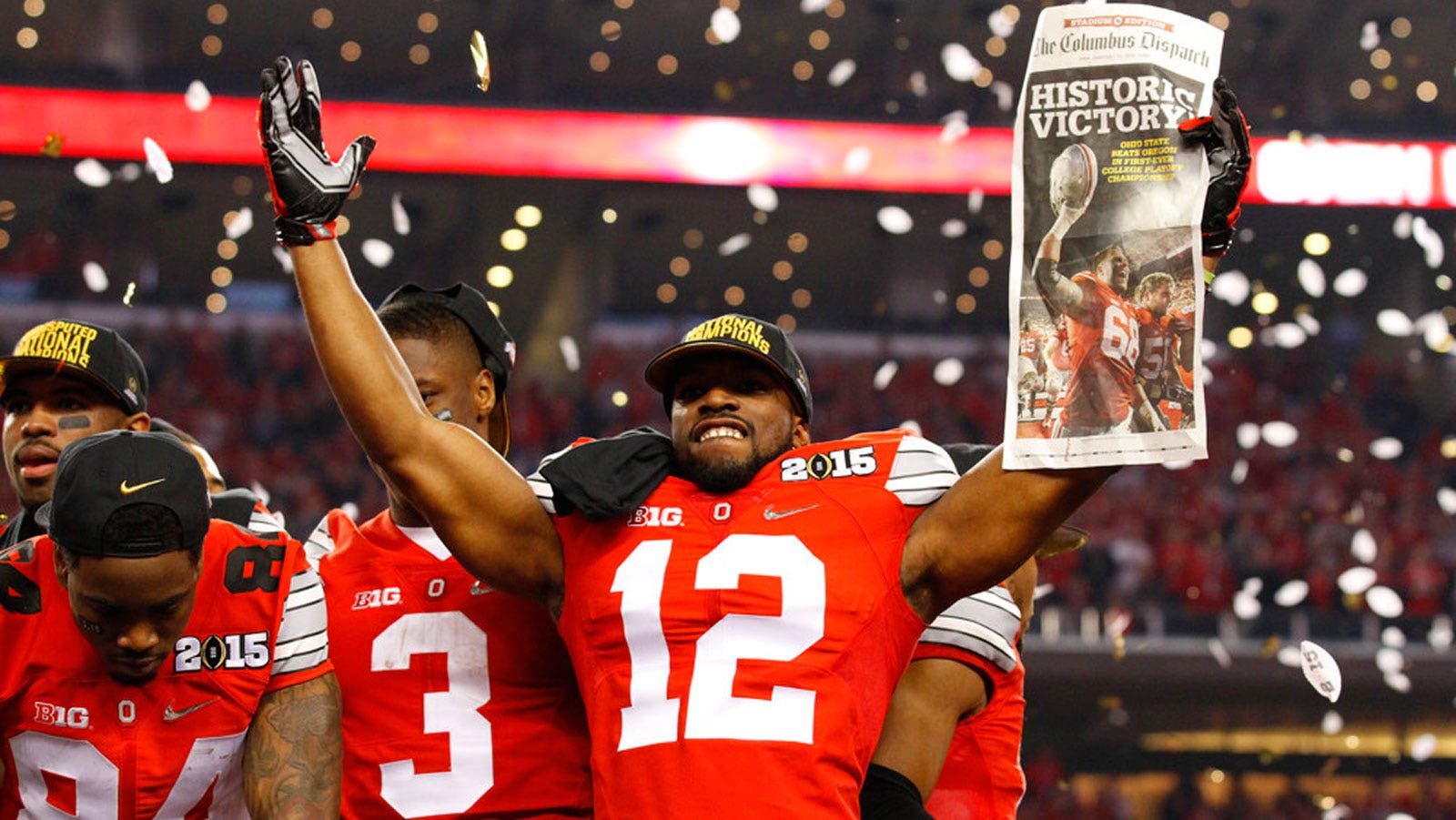 BAD: Dallas was not an ideal location
Organizers tried their best to turn the weekend into a Final Four-like celebration, including concerts featuring Sting and Lenny Kravitz. But between the cold weather and unavoidably spread-out locations — ESPN set up in Fort Worth, 15 miles from the stadium and 30 miles from Dallas itself — you barely knew there was a big game in town. Arizona, with its history of hosting BCS title games, will likely fare better next year, but even there the game will be played in Glendale, far from where most fans and media will be staying in Phoenix or Scottsdale.
GOOD: The CFP took care of players' families
Thanks to some uncharacteristic speed and flexibility on the part of the NCAA, playoff organizers were able to rush into effect a pilot program that provided up to $2,500 in travel reimbursement for parents of the athletes in Monday's games. An agreement was reached just six days beforehand, and the CFP — which collects $470 million annually in TV revenue — didn't have much trouble digging up an estimated $500,000. "We can absolutely afford to do this," said Hancock. "I was delighted to get that call from the NCAA telling us it could happen."
BAD: It took public lobbying by Urban Meyer to make it happen
You couldn't walk 30 feet in the Dallas area last week without seeing a logo, either the CFP's or a sponsor. Organizers even managed to monetize Media Day, affording fans the opportunity to watch two hours of interviews for the low, low price of $17. Surely someone could have thought to redirect some of that cash to the participants during the two-and-half-years of planning preceding it.
Perhaps the best bigger-picture gauge of the playoff's success is the collective mood of the public coming out of it. For so many years with the BCS, the day-after discussion was full of angst and vitriol, of columnists, talk-show hosts and politicians screaming to burn the thing down.
While plenty of people had gripes with various stages of the process, and while the calls to expand to six or eight teams have already begun, for the most part, college football fans generally seem . . . dare we say it? . . . pleased.
Stewart Mandel is a senior college sports columnist for FOXSports.com. He covered college football and basketball for 15 years at Sports Illustrated. His new book, "The Thinking Fan's Guide to the College Football Playoff," is now available on Amazon. You can follow him on Twitter @slmandel. Send emails and Mailbag questions to Stewart.Mandel@fox.com.