My First-Person Experience: Bryant-Denny Stadium in 2016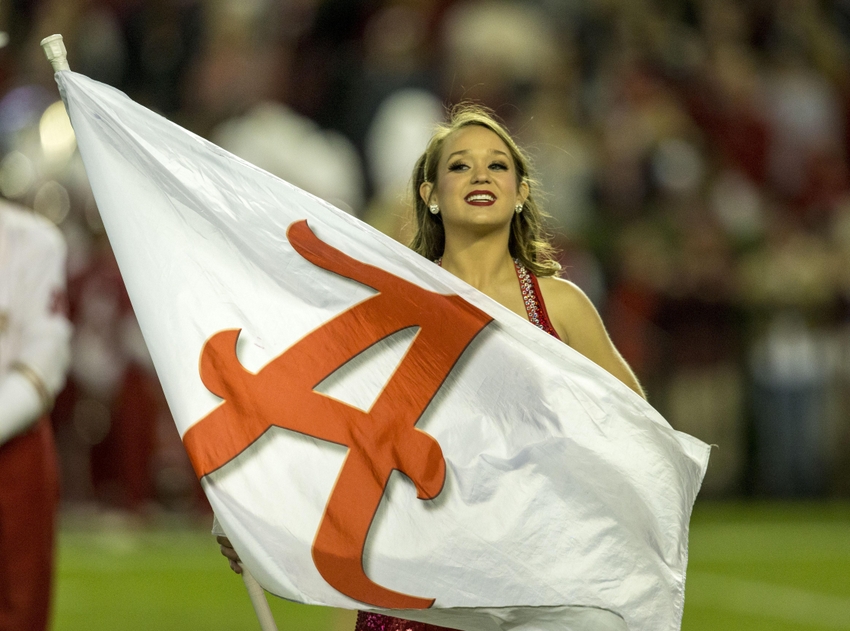 What one BamaHammer.com contributor experiences when he makes the journey to Tuscaloosa to watch the Alabama Crimson Tide play at Bryant-Denny Stadium.
Once every couple of years, I feel the need to make the pilgrimage up I-65 to Tuscaloosa and watch the Crimson Tide play football in person at Bryant-Denny Stadium.
This year was one of those years. All the stars lined up right and a ticket ended up in my lap for the Chattanooga game this past weekend – my cousin called two weeks prior and said he had some tickets and asked if I wanted to go.
Heck yes! And I'll drive!
ICYMI: What I Learned Watching Alabama Play Chattanooga
After being guided into the city like a fighter jet by one of T-Town's finest, I saw a cherry parking spot. The guy wanted $20 to park, so I asked him what it was for?! His reply "kids baseball blah blah blah" was is all I needed to hear, so I handed over the Andrew Jackson.
When you walk down University Boulevard, everything looks brand new – from the street to the frat houses. The band practice field is better than any public school football field in Mobile! Once you get down close to the stadium, there is a more established area with shops and eateries. There are new structures going up still around that stadium and they are all brand new and impressive. Something that stood out to me was the attention to detail with the impressive sculpting on all the buildings and columns. There is attention to detail inside and outside of Bryant-Denny Stadium.
Live Feed

college football
It is a completely different experience going to a game vs. watching it on TV. It's much more raw and you can see whatever it is you want to see instead of what the camera wants to show you. A older couple (her first time in B-DS) from Chattanooga sat in front of me and a cute chick was beside me – she laughed uncomfortably at all my jokes. It was basically a stadium full of families. I guess these are good family games, unlike next week's game where I expect the crowd to want blood with Auburn coming to town.
When Reuben Foster went down, I started yelling. When Lane Kiffin wouldn't run the rock, I yelled. And when Hurts threw the bomb in the end zone for a touchdown two plays into the second half, I was standing up giving the TD sign as if I was Kiffin on the sideline – I saw it before the rest.
Chattanooga receivers made some impressive catches, the Mocs' punting game worked and it was a cold night – but not cold enough for the Mocs to pull a win out. To let you know what kind of crowd it was, the biggest crowd reactions of the night was during commercial breaks with the stadium P.A. system was playing music and the cameras would pan the crowd for people dancing. When they realized they were on camera for all to see, it was gold. The older lady and chick beside me loved it, and so did I. And I must admit, the guy dancing in the upper deck wearing only an Alabama pom-pom dress in a 40-degree wind chill … much respect, pal.
I'm not going to bother watching the DVR, I was there. If 31-3 is the idea of a bad win by some people in the press, I'll take that ugly bad win every Saturday. The Mocs came to play but didn't have what it took to slow down Heisman Hurts. Saturday's game was family fun night in Bryant-Denny Stadium. My cousin and his two sons loved it, and it was their first time there.
This Saturday, though, if I was Auburn I wouldn't expect the same kind of Bryant-Denny Stadium welcome.
This article originally appeared on