Mississippi State Football Weather Forecast: I Hate Ole Miss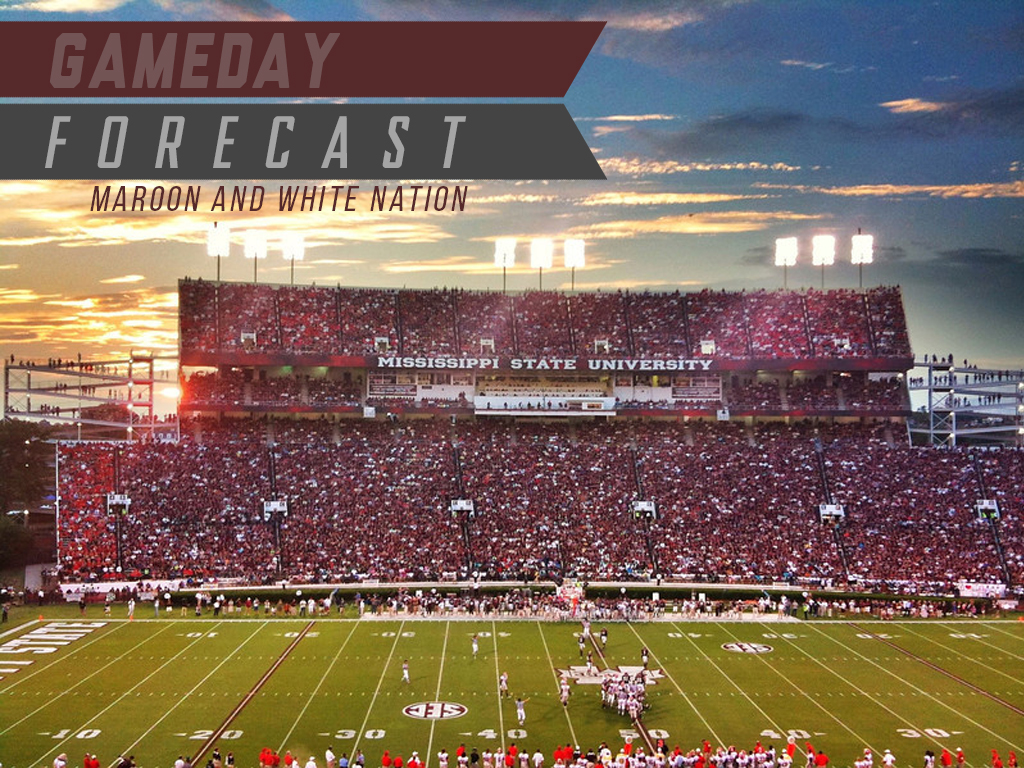 It's the most important weekend of the year in the State of Mississippi. The Mississippi State football team faces off against the RebelBearSharks up North in the Egg Bowl. With each year that passes, the hatred for each school grows. This year, is no different.
Let's take for example the season-long story of the NCAA investigation in Oxford. Mississippi State football fans have been LOVING every step of the investigation. RBS's, however, are not so…thrilled. Anyway, the Egg Bowl will determine who will be the last place team in the SEC West this year. In many cases, this year's edition isn't just for bragging rights.
We all know how families get torn apart during these Egg Bowl games. But with the simple fact that this game has so much riding on it, it's without a doubt one of the most important in history. Who will carry the momentum going into next season? We will certainly find out on Saturday afternoon.
Weather-wise, it's going to be a beautiful day. Shouldn't be a cloud in the sky all day, with a steady light breeze coming in. Without a doubt, it will be the least uncomfortable Egg Bowl to watch in the stadium. That's assuming the Bulldogs are winning. Anyway, let's get right to the forecast.
Numbers you want to know: Egg Bowl Edition
Tailgating anywhere but the Grove (10:30 AM CST): 52 °F, clear skies, winds from the NE at 5-10 MPH
The abomination they call "The Vaught" opens (12:30 PM CST): 57 °F, clear skies, winds from the NNE at 5-10 MPH
The culmination of a year of hatred begins (2:30 PM CST): 59 °F, clear skies, winds from the N around 5 MPH
Halftime, aka when the RBS fans go back to the Grove to drink away their sorrows (4:00 PM CST): 58 °F, clear skies, winds from the N below 5 MPH
Wrapping Oxfart in Maroon and White (6:00 PM CST): 50 °F, clear skies, winds from the NE below 5 MPH
Heading back to Starkville with the beautiful, wonderful Golden Egg (7:30 PM CST): 46 °F, clear skies, winds from the NE below 5 MPH
More from Maroon and White Nation
This article originally appeared on