Michigan Football: Could Jabrill Peppers Actually Return to Wolverines?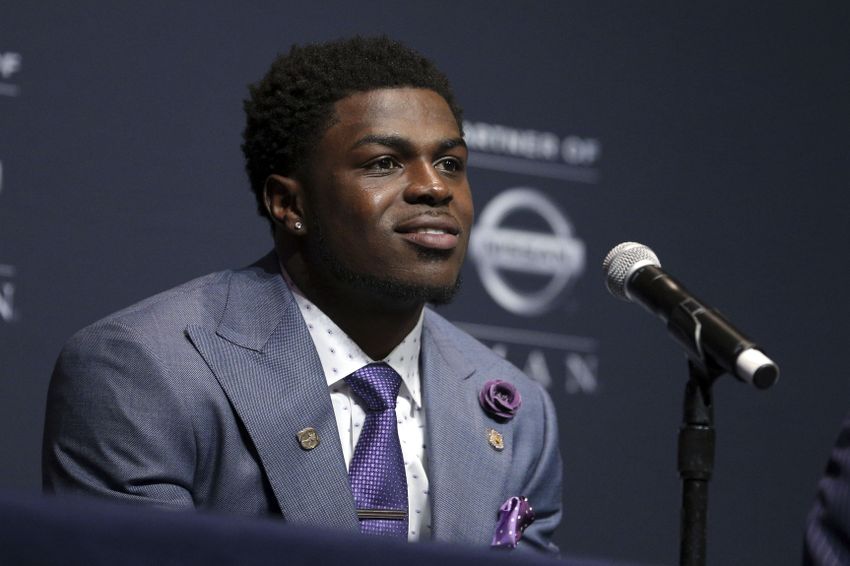 Michigan football player Jabrill Peppers came short in the Heisman voting, but what do this comments afterwards mean about his future.
Even though Jabrill Peppers finished fifth in the Heisman voting, he made Michigan football proud last Saturday at the Downtown Athletic Club.
Peppers represented Michigan football with class and considering he was the first Wolverines player at the ceremony in more than a decade, it was a great night all around for UM.
Yet, the most interesting thing to come out of the night, might have been comments by Peppers. Comments that seem to insinuate, he hasn't quite made up his mind about leaving Michigan to enter the 2017 NFL draft.
"It was a tremendous experience. Hopefully I can do it again."

– Heisman finalist @JabrillPeppers in NYC. https://t.co/Q1JZEx2gLd

— Big Ten Network (@BigTenNetwork) December 11, 2016
It's tough to try and extract too much from Peppers' statement. For one, it was on the spot, right after taking part in something he obviously was wrapped up in.
Yet, Peppers isn't your normal kid. Just take a look at the post he wrote for the Players Tribune leading up to last year's Ohio State game.
Peppers wrote that he wanted to graduate from Michigan and win a National Championship. He hasn't done either of those things, not yet anyways.
Certainly, Peppers can still graduate after going pro, such as many NFL players have done.
But winning a National Championship? That would require another season with Michigan football.
Obviously, the news that Peppers' mom was interviewing NFL agents makes it seem like he's leaving, but last week Peppers told Dan Patrick, on his radio show that he has a "decision to make."
When it's all said and done, Peppers will probably leave. He's going to be a top 5 or 10 pick. There's no question about that, so you can't blame him.
But if anyone was going to come back, it would be Peppers. He's not only a special player, he's a special person and he's the only one who knows exactly what he will do.
Either way, he will be remembered as a Michigan football great forever.
This article originally appeared on