Louisville Football: DeVante Parker shows toughness in Miami's loss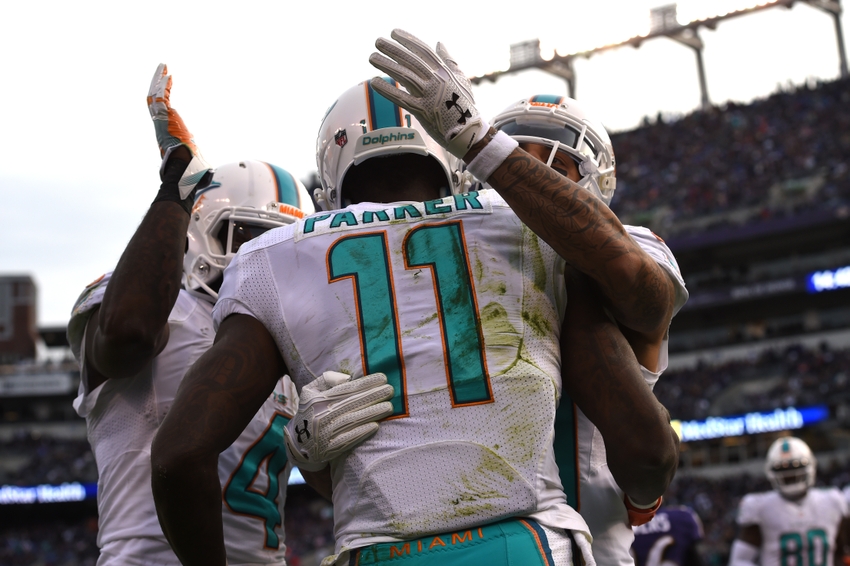 Former Louisville football player DeVante Parker had another touchdown catch for the Miami Dolphins on Sunday in their loss.
Well, it wasn't a pretty afternoon for the Miami Dolphins, but former Louisville football player DeVante Parker had another solid game. There was a ton of questions whether he would be able to play or not because of a back injury.
However, he proved to the coaching staff before the game that he was ready to go.
DeVante Parker caught his third touchdown pass of the season on Sunday in the Dolphins' 38-6 loss to the Baltimore Ravens. While it wasn't a huge game for Parker, it did show everyone how tough he really is.
There is no question that Parker has been plagued by injuries since entering into the NFL. However, because he hasn't been on the field, he has received a ton of criticism and questioning as to why he can consistently stay healthy.
This game should have showed everyone just how tough Parker is indeed. His missed practice the entire week and his status was in question going into the morning. He took it upon himself to suit up and look ready enough to play in a crucial game for the Dolphins.
Let me be the first to say that it was extremely impressive for Parker to put his body on the line for his team and still play well.
Even though the Dolphins didn't win, everyone should be pleased with how Parker is maturing as a professional football player in the National Football League.
This article originally appeared on