Lee Corso's College GameDay headgear pick: Michigan vs. Ohio State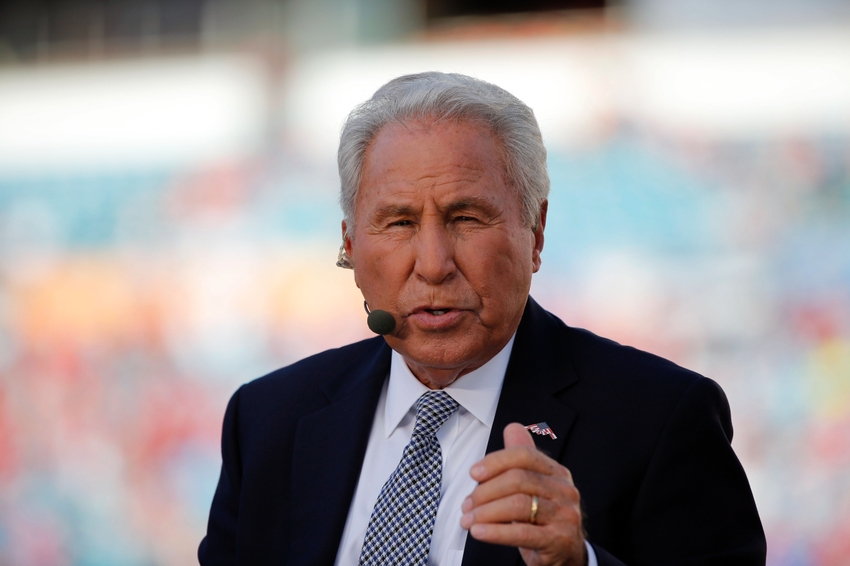 Check out Lee Corso's headgear pick for Michigan vs Ohio State as GameDay sets up in Columbus for this huge showdown.
It's the final week of the college football season, which also means that it's rivalry weekend. College GameDay is visiting possibly the most historic rivalry in the sport, Michigan vs. Ohio State. The Game.
This is the sixth time that GameDay has gone and visited the Michigan vs Ohio State contest. This game is believed to be so big this year that GameDay started two hours earlier at 7 a.m. ET. The show was a five hour pregame show today as they prepared for you for "The Game."
On the football field, this game is as big as it gets. Michigan and Ohio State have been two of the best teams in the country all year which has only made this game all that much better. If you put each team back to back they would be very close to mirror images of each other. QB play goes to Ohio State, defense goes to Michigan.
Offensive explosiveness probably in favor of Ohio State, and special teams go to Michigan. The thing is, even if one category leans toward one team, the two teams are extremely close in everyone. Ohio State averages 43.8 points a game, while Michigan averages 42.3. Ohio State allows only 13.0 points a game, while Michigan only allows 10.9.
This game will most likely come down to how the quarterbacks play. We all know how J.T Barrett will play, but what about Michigan? Who will start? If it is O'Korn, he will have to play better than he did against Indiana, like way better. Otherwise, Wilton Speight will most likely play not at 100%.
Lee Corso, has a long history with Ohio State. He has put on Ohio State headgear 21 times. That is second to only Alabama at 24. Corso is 15-6 when he picks Ohio State and is 7-3 when he picks Michigan. This will be a tough call for Corso, who is having a good year at 8-4 with his headgear picks. Getting that ninth win will come down to picking which team will won this massive game.
Despite it being a tough call, Corso rolled with the Buckeyes.
With it being in Columbus, the home crowd went nuts as Corso donned the headgear. Now the Buckeyes fans are hoping that their team can spoil Michigan's Big Ten Championship hopes.
This article originally appeared on