Harbaugh to be part of star-studded camp in Ohio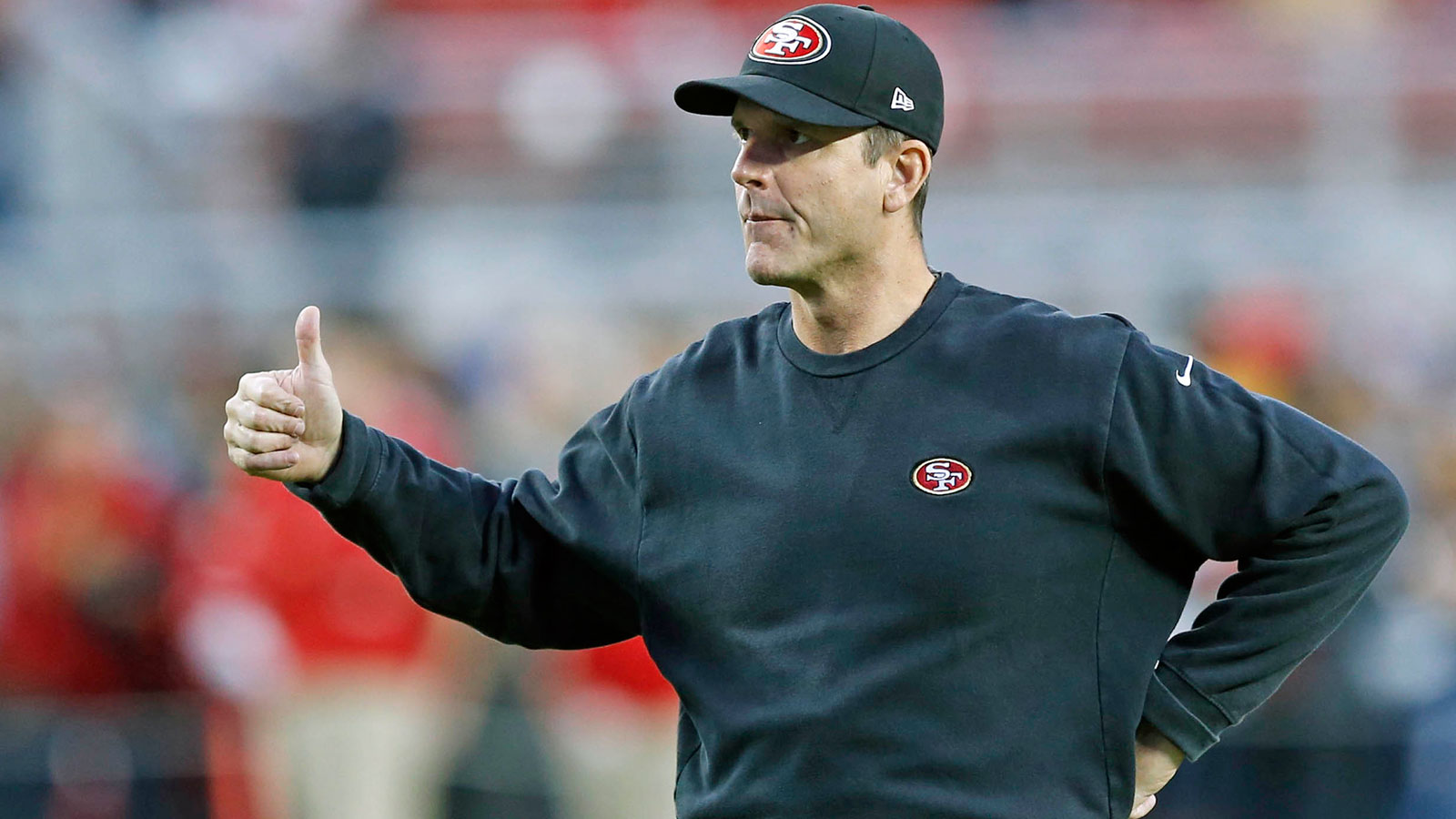 Jim Harbaugh's much-ballyhooed summer on the road will include not only a trip to Ohio but also teaming up with one of the state's most beloved quarterbacks.
The Youngstown Vindicator reports Harbaugh and former Browns quarterback Bernie Kosar are two of the guest instructors scheduled to be in Youngstown on June 29-30 for the annual "Camp of Champions" hosted by Cardinal Mooney High School.
Mooney grads Bo Pelini (Youngstown State head coach), Mark Stoops (Kentucky head coach) and Tim Beck (Ohio State offensive coordinator and quarterbacks coach) are also scheduled to take part in the camp, as is new Michigan defensive coordinator D.J. Durkin and former Ohio State quarterback Kirk Herbstreit, now an ESPN college football analyst.
Durkin is, like Kosar, a product of Boardman High School while Herbstreit is from Centerville in southwestern Ohio.
That is quite the collection of personalities if we must say.
(H/T Youngstown Vindicator)